In 2018, the journal Science Advances revealed how approximately 90.5% of the plastic waste produced to date has never been recycled. This sobering fact, as well as thought-provoking footage shared online around the impact of plastic waste on marine life in our seas, helped to heighten the conversation around tackling plastic pollution.
The results of the plastic bag tax, launched in 2015, show how changing consumer behaviour is possible, but relies on us making conscious lifestyle decisions. Compared to the 2014 calendar year, between 2016 and 2017, the major supermarkets reportedly issued 83% fewer bags.
Looking to reduce your own plastic usage? In addition to saying no to single-use plastics and making sustainable swaps, London's zero waste refill shops are a great way to reduce unnecessary plastic consumption on food and household items. Here's where to find them and how they work.
Zero Waste Shops in London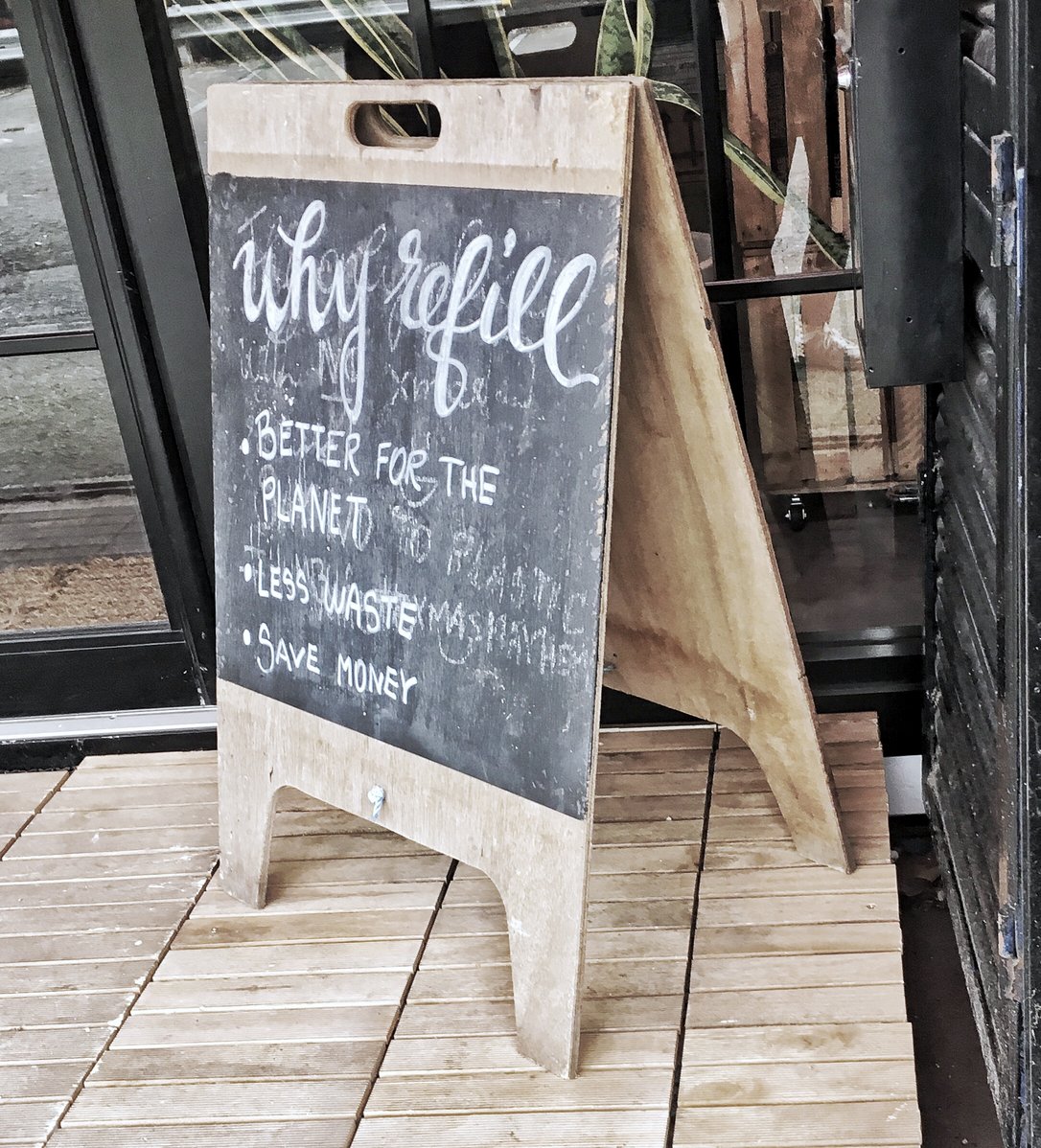 Unpackaged at Planet Organic – Various locations
Unpackaged has become a champion and inspiration for the zero waste lifestyle since 2006. Initially, founder Catherine Conway began Unpackaged as a market trader, before setting up shop in 2007 in Islington and later moving to Hackney in 2012. Although the store is now closed, Unpackaged has teamed up with Planet Organic to focus on "scaling up from niche 'corner shop' to mainstream supermarket". Four Planet Organic outlets currently offer loose, packaging free goods under the Unpackaged brand: Muswell Hill, Torrington Place, Islington and Westbourne Grove.
---
The Source Bulk Foods – Battersea and Chiswick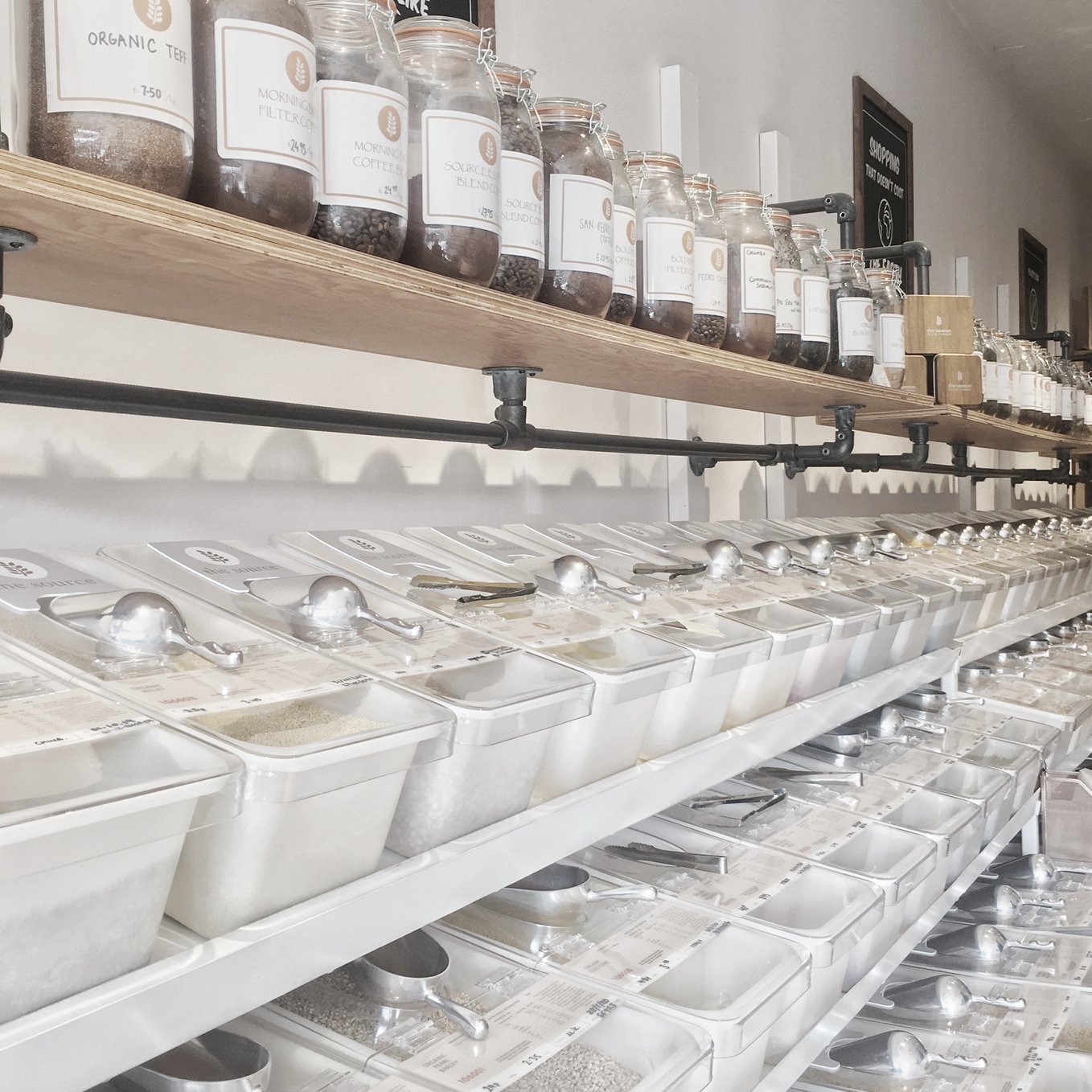 The Source Bulk Foods was founded by Aussie couple Patrick and Makayla in 2012 in Byron Bay. The brand believes in reducing food miles and offering high-quality packaging-free bulk foods at affordable prices. With over 40 stores in Australia, The Source Bulk Foods is the country's largest specialised bulk food retailer. Lucky for us, the brand launched in Battersea and Chiswick in 2018. In the short time since they've been in the UK, their customers have helped to save over 5,000 kg of plastic waste.
---
Hetu – Wandsworth
Hetu, meaning 'purpose' in Hindi, sells vegan, unrefined and unprocessed whole foods and reusable items without unnecessary packaging. They say to be "on a mission to change the world with one of the most powerful tools at our disposal; our buying power." The nearest station to Hetu is Clapham Junction.
---
Naked Larder – Herne Hill
For those in the South, Naked Larder allows you to pre-order and collect your packaging-free shopping using your own containers. As recycling is still energy intensive, Phili's mission, founder of Naked Larder, is to try and reduce packaging as much as possible, especially for dry goods which can be difficult to buy without plastic in supermarkets.
---
Bulk Market – Hackney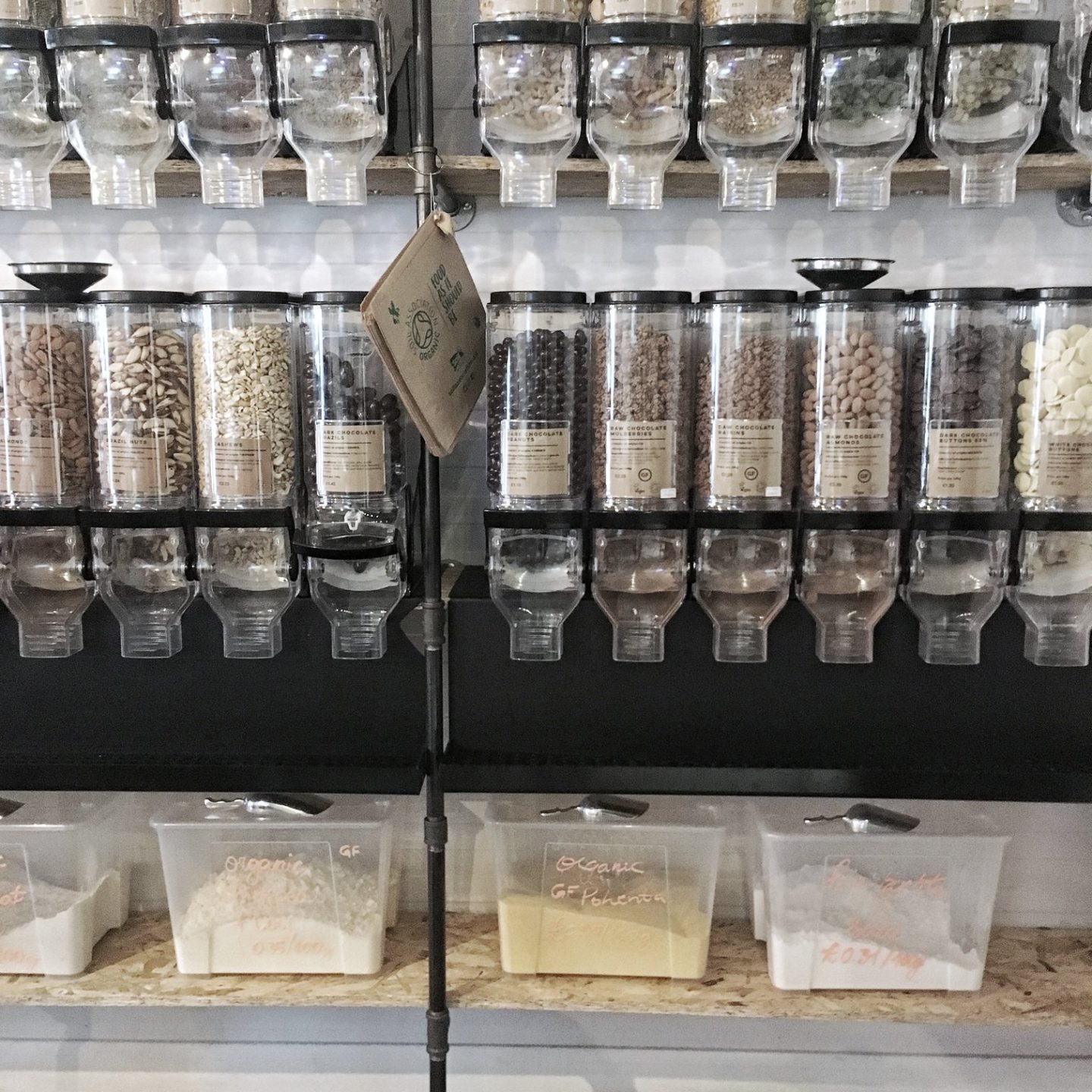 Fed up with plastic, which is designed to last, being used for single-use disposable items, Ingrid Caldironi founded Bulk Market. After a successful pop-up in 2017, Bulk Market crowdfunded to open a permanent location in late 2018 at Bohemia Market in Hackney, a couple of minutes from Hackney Central overground. They are working hard to be able to provide wine and beer, in addition to their current stock of fresh veg, grains and pulses and household items.
---
As Nature Intended – Various locations
As Nature Intended has six locations across London: Balham, Chiswick, Ealing Green, Marble Arch, Spitalfields and Westfield in Stratford. The brand champions organic and natural produce and was created by Iceland founder, Sir Malcolm Walker, back in 2000. Rather than being wholly dedicated to zero-waste, As Nature Intended has bulk sections (though, not currently at their Stratfield store) where you can buy packaging-free.
---
Harmless – Wood Green
If you're in the North, try Harmless in Wood Green. This shop which sources producers and suppliers that are both environmentally and socially conscious, is not just zero plastic, but also vegan. You can find Harmless just five minutes from Wood Green station at Blue House Yard, a temporary redevelopment that provides creatives and entrepreneurs studio and retail space. If you come with a list, you can explore Blue House Yard or even have a drink while Harmless prepares your order.
---
How to Buy Food in Bulk and Reduce Waste
Although many of these shops provide paper bags you can use and new glass jars to buy, most encourage you to bring your own containers, re-using whatever you have at home or sourcing second-hand containers from charity shops.
From glass jars to tins and pillow cases, as long as you can weigh your receptacle, they're quite flexible with how you to choose to go no-waste. But remember that they aren't responsible for any cross-contamination, so make sure your containers are thoroughly clean and dry. Once you've got your containers sorted, here's what to do:
Weigh and make a note of your empty container, or measure the liquid capacity using water. This is called to 'tare'.
Fill your container with your chosen bulk item.
Re-weigh your filled container and subtract the empty item's weight.
Pay for your goods.
If you enjoy good food and want to do something good for the planet, these shops are almost like an adult version of pick 'n' mix, but with less refined sugar! As long as you come prepared, it's an enjoyable and slow way to shop in London.
---
This article is part of A Year of Living Slower – 12 monthly experiments in living better, not faster. March's theme is Slow Food.
Discover more about slow living and sustainability.