Quiet and London aren't usually words that are found in the same sentence. Yet, if you know where to look, the city is home to a huge variety of relaxing and quiet activities. While it's often tempting to escape the city on a day trip to unwind, there's a lot to be said for making time for different activities to disrupt the daily grind – you may even find a new hobby or favourite quiet cafe.
Away from the must-visit exhibitions, trendy concept bars and bustling shopping streets, there's a countercurrent of creative minds which dream up a whole host of slow, alternative activities to help you destress and find some headspace. Discover some of the best and most unique quiet things to do in London – it's well worth reading to the end.
Relaxing, Creative Craft Activities and Workshops in London
1. Collage Club LDN.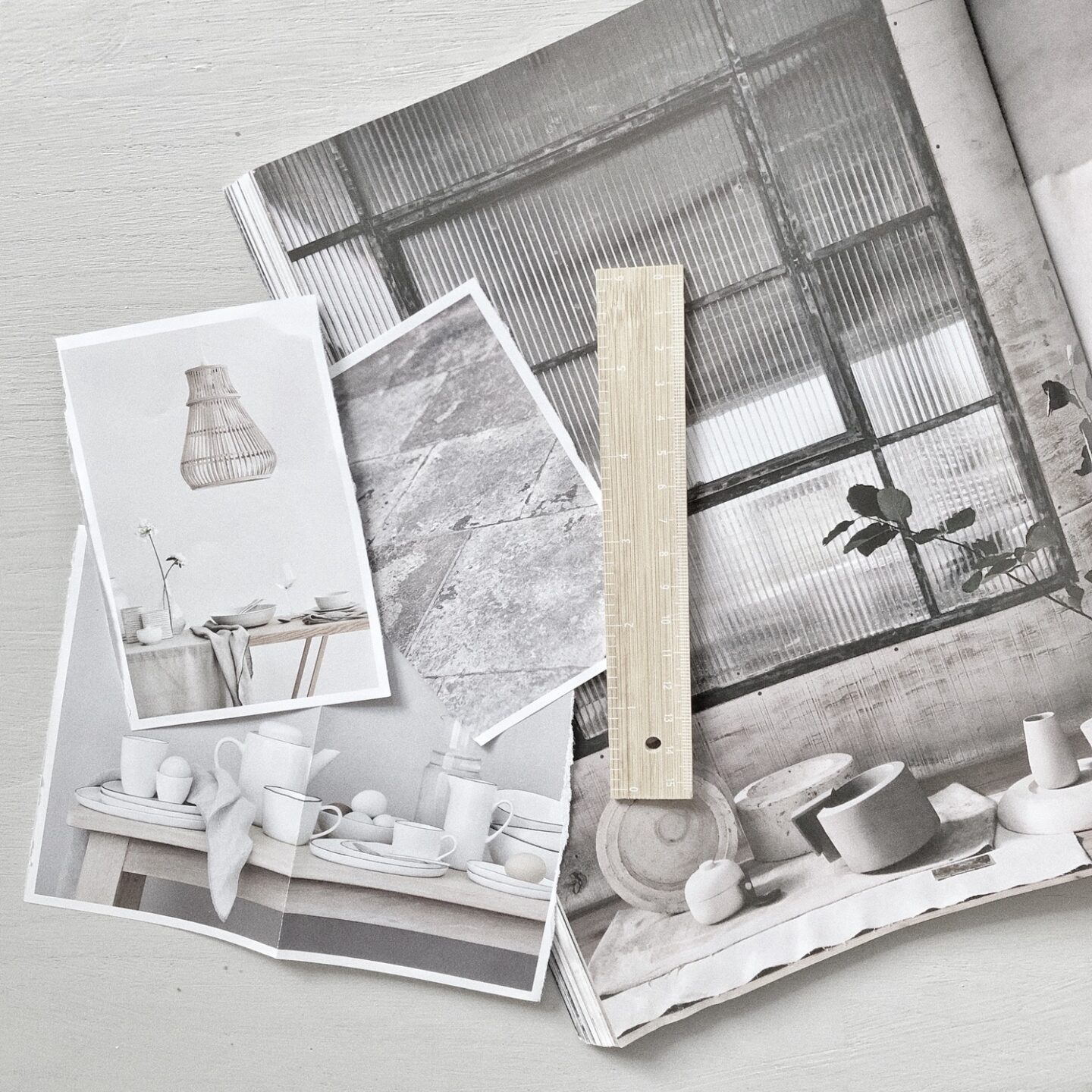 Collage Club LDN. hold frequent workshops in different locations across London and beyond which are perfect for paper lovers. They often hold events in collaboration with brands or choose different themes, but the idea is the same; pick up some scissors and allow yourself to create something that doesn't need to be perfectly proportioned. These unique workshops are a great antidote to our screen-focused lifestyles, allowing your mind to unwind as you happily snip away.
2. Pottery Classes
Learning to use a potter's wheel takes some concentration – Patrick Swazy made it look far too easy in Ghost. Nonetheless, if you're looking for a quiet, creative experience that is fully immersive, getting your hands on some cold clay couldn't be a better choice. There are so many small, independent studios to try in London and one of the best ways to explore those in your area is to search on Obby. From photography to macrame and terrarium making, this website is your go-to for creative classes in London. That means if the pottery doesn't work out, you've got hundreds more creative pursuits to pick from.
3. Free Crafty Lunch Break Sessions at Tea and Crafting
From bookbinding to biscuit decorating, Tea and Crafting in Covent Garden is home to a whole host of creative and colourful craft sessions. The most unique part of their offering is their Crafty Lunch Break Sessions which run for an hour and a half on selected weekdays between 12.15pm and 1.45pm. These are designed to encourage you to step away from your desk and embrace something creative during your lunch hour, rather than grabbing a rushed lunch on the go. While you need to sign up to these sessions, you can drop in at any time and the surprise craft activity is designed to be completed in just 45 minutes. And the best part? You can fully disconnect on your lunch break without spending a penny! The Crafty Lunch Break Sessions are free.
Tea and Crafting is located at 15 Maiden Lane, Covent Garden, WC2E 7NG .
4. Sew Over It
Sew Over It is a charming sewing and fabric shop on Essex Road in Islington. It's the vision of founder Lisa who fears sewing is becoming a lost skill and hopes to share her knowledge with as many people as possible.
As well as digital sewing courses and physical events, the Sew Over It team also run a sewing cafe on Fridays where visitors can make headway on their projects using the shop's equipment while enjoying unlimited tea and coffee.
---
Quiet Things To Do Outdoors in London
5. Deer-Spotting in Richmond Park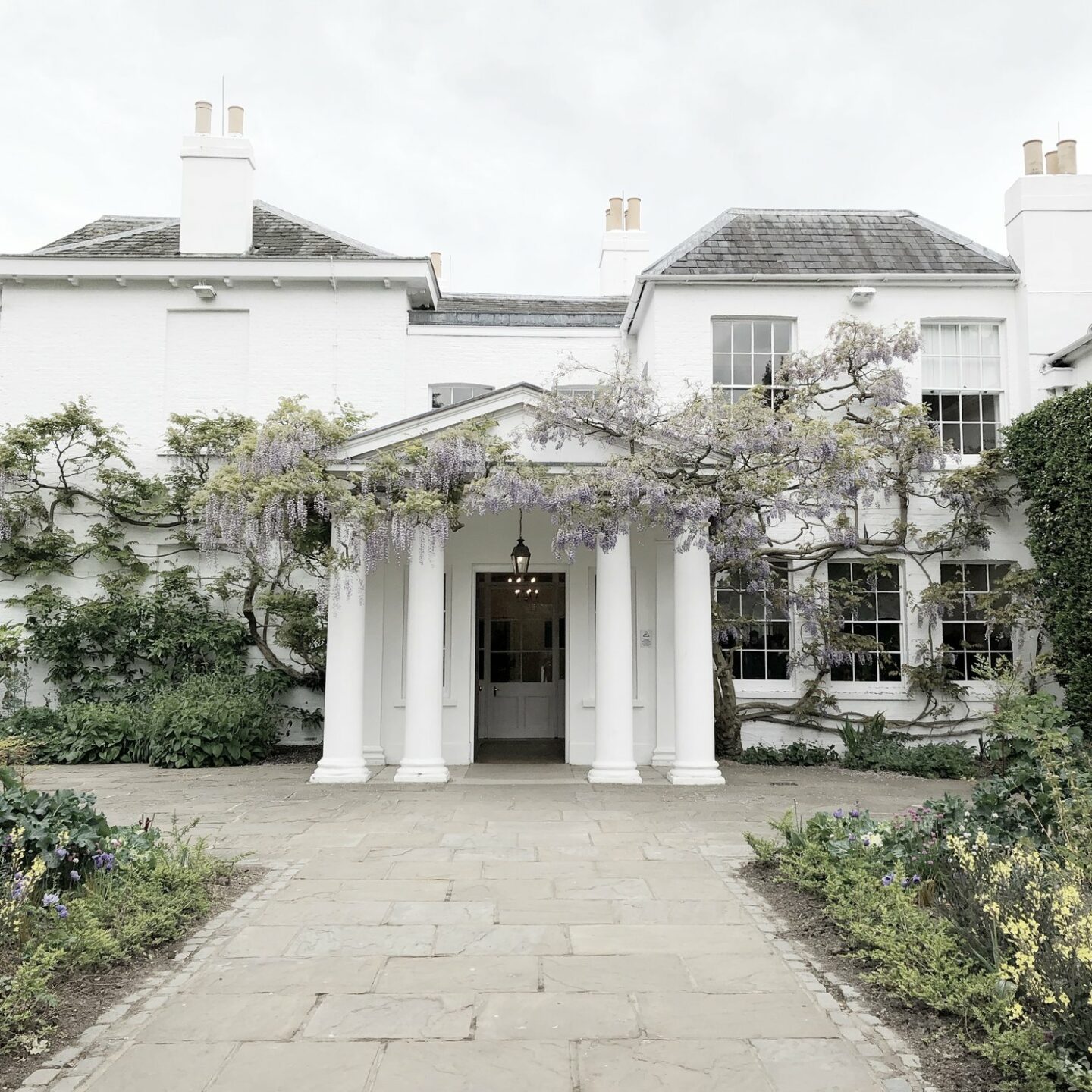 Richmond Park doesn't need much introduction. It's London's largest Royal Park and allows you to escape into woodland while still in the confines of a London borough. And of course, there are the famous deer to spot who roam freely around the 2,500 acres of land. A wildlife-spotting walk before a cup of tea at Pembroke Lodge or lunch and plant shopping at Petersham Nurseries makes for a green-infused slow Sunday without leaving London.
6. A Wander Around the Barbican Conservatory
Technically the Barbican Conservatory isn't outdoors, but it's one of the greenest places you'll find in this area of the city. Escape into this lush, tropical oasis with over 2,000 species of plants and trees and be transported far from Central London. It's open on selected Saturdays and Sundays and you can also book afternoon tea within the Conservatory.
7. Towpath Walks on London's Canals
Swap the pavement for the towpath and take a stroll along Regent's Canal, a waterway that will turn 200 years old in 2020. The canal is 8.6 miles in length and passes through the heart of Regent's Park.
It's also worth visiting Little Venice, near Paddington to take a slow cruise to Camden, or to hop onboard a colourful narrowboat for coffee or an Antipodean-style brunch. Darcie & May Green are two geometric-painted narrowboats that share an upper deck that looks over the Grand Union Canal.
8. Outdoor Yoga Sessions
Free Outdoor Yoga Classes in Hoxton
Tara Yoga Centre in Old Street offers frequent free, drop-in yoga sessions. These are open to all abilities and normally take place in their studio. However, during the summer months (weather permitting), the free yoga sessions are held in Hoxton Community Gardens on Saturday mornings.
Sunday Yoga in Kensington Gardens
Many free and paid open-air yoga sessions take place in the Hyde Park area during the warmer months. Every weekend until mid-September you can bring your yoga mat and take part in Sunday Yoga's class in Kensington Gardens, near Queensway station. Sessions start at 11am on Saturday and Sunday.
---
Quiet Cafes and Reading Spots
9. The Cafe at the W6 Garden Centre, Ravenscourt Park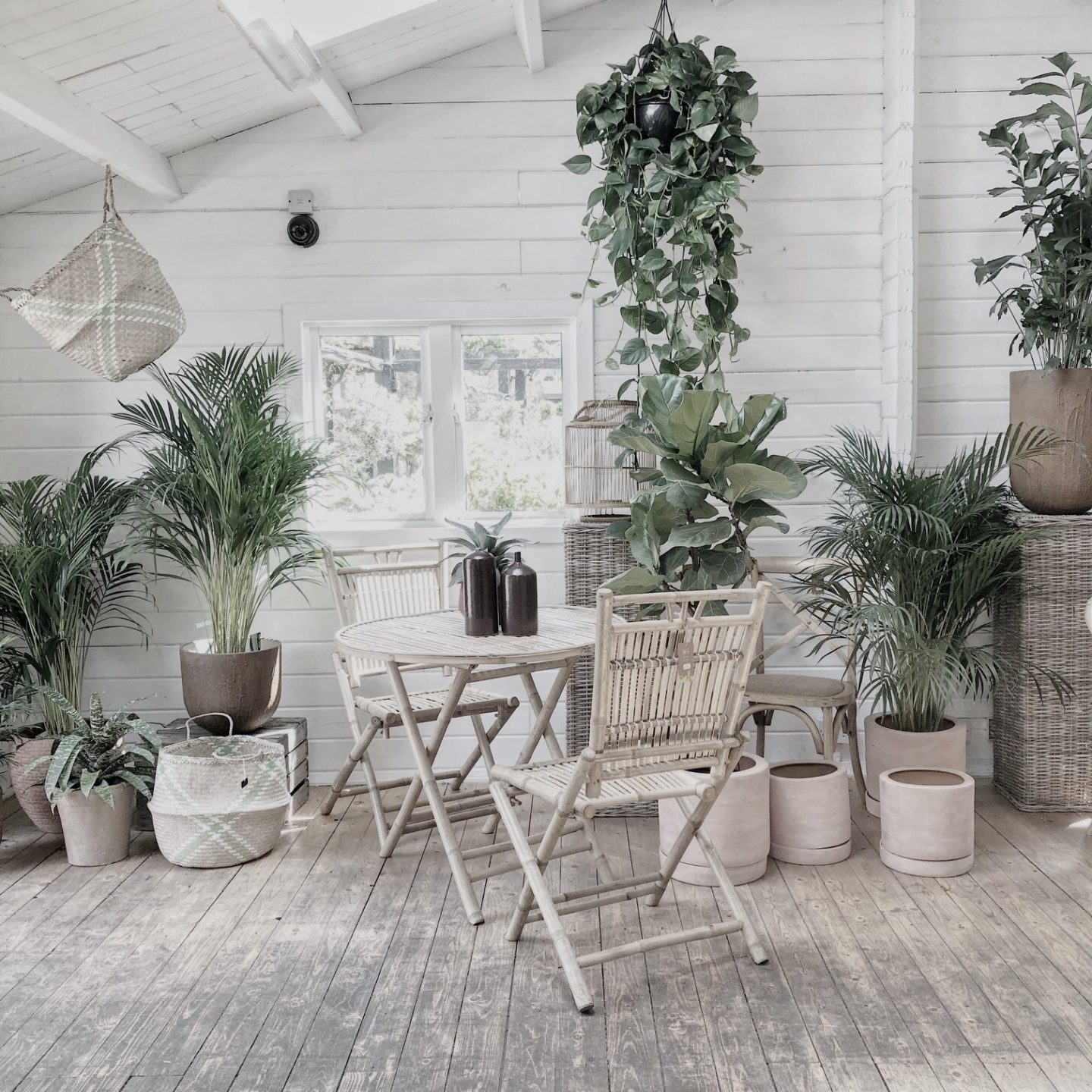 A visit to this lovely local garden centre is relaxing in itself, especially as you'll probably reach it after a stroll through leafy Ravenscourt Park. A gardener and houseplant lover's haven, the W6 Garden Centre has a brilliant selection of plants, pots and stylish botanical-inspired homewares. Their small cafe is nestled below railway arches and despite the odd rumble of the District Line trains passing, it's a pretty peaceful destination to read a book and enjoy a coffee surrounded by greenery.
10. Libreria Bookshop, Hanbury Street
If you're in need of a quiet space to think up new ideas, get inspired or find a new book, Libreria is your destination. This East London bookshop is the brainchild of former policy marker Rohan Silva and his business partner Sam Aldenton and neighbours their other endeavour, Second Home, a co-working space.
At Libreria, the carefully curated shelves are ordered by themes such as 'wanderlust' and 'the city' by which the founders hope to help visitors find titles they may not otherwise encounter with a certain online bookseller's 'narrow algorithmic recommendations'. Libreria is also a purposely tech-free space, responding to today's deluge of digital distraction and dependency that can eat away at our happiness and creativity. This makes it an ideal quiet place to spend unplugged time in London.
11. The Front Gardens of the Geffrye Museum
The picturesque Geffrye Museum documents the changes in the style and taste of our homes since the 1600s. It's currently closed for renovation, but their front gardens remain open to the public. The museum often holds events in this space, such as last year's Beautiful Allotment pop-up where visitors were served seasonal cocktails with ingredients grown in the gardens. When there aren't events running, the wooden benches in the front gardens make for good spots to read a book and enjoy the architecture.
12. Paper and Cup cafe, Shoreditch
Paper and Cup cafe is a social enterprise created by Spitalfields Crypt Trust (SCT) who help those facing addictions and homelessness transform their futures. In addition to tasty cakes and hot drinks, Paper and Cup sells second hand books and is a great place to pick up a new title and get stuck into the story. Their rainbow, colour-coded bookshelves have earnt them Instagram popularity, but really, it's their training scheme and work experience for people supported by SCT that's worth praising.
This cafe is also a short stroll from Columbia Road flower market – perfect for a Sunday morning coffee after the crowds of the market.
---
Relaxing Wellness Activities in London
13. Enjoy Understated Indulgence at a Cowshed Spa
The Cowshed brand needs little introduction. Their body, face and hair products strive to use the best organic essential oils and plant extracts that bring genuine benefits to the wellbeing of those who use them. Their mission began with the aim of adding 'a little country calm into people's busy lives' and their spas in the heart of London most definitely capture that.
Cowshed's original spa at Babington House in Somerset inspired the later openings in London and in Soho House locations around the world. The capital's spas are all equally aesthetically pleasing and characterful, decorated in neutral blush and mint tones and finished with wooden features.
The spas often an oasis of calm away from London's busy streets, especially their Carnaby Street location which is a stone's throw from Oxford Street. For utter relaxation, try the Clarendon Cross spa near Holland Park – the bump back down to urban life is a little softer on this pretty road.
14: Meditation at Re:Mind
Re:Mind Studio in Eccleston Place near Victoria Station offers visitors 'a space to recover, heal and transform from any stresses and complications of city life' through meditation and breathwork classes. Their 'calmers' (teachers) are qualified meditation instructors and offer a range of sessions from sound baths to gentle movement classes.
Sustainability is at the heart of everything Re:Mind does – the studio was made with reclaimed and natural materials and their onsite shop offers ethical products with a low carbon footprint.
15. Sweat Out the Stress at Glow Bar
Glow Bar, a self-care space with a 360 degree approach to health and wellness, offers infrared saunas, a cafe and shop in a Central London location. It's founded by Sasha Sabapathy, a former brand planner turned chef who now dedicates her career to helping women destress using natural remedies.
After suffering from burnout in her early twenties while living in New York, Sasha discovered ashwagandha, an adaptogen herb which helped ease her anxiety. She went on to try other adaptogen herbal supplements and now sells her own 'inner beauty' blends. The 45 minute sauna sessions (for individuals or two women) at Glow Bar are said to improve sleep, reduce cortisol levels, improve circulation and stimulate collagen production. As quiet activities in London go, a sauna pod to yourself for 45 minutes sounds pretty inviting!
From outdoor yoga to wellness escapes and collage clubs, there's no shortage of places to unwind in London – that is, when you know where to look. Swap the crowds and rush hour tubes for these destinations and start to embrace the slower, stress-free side of London.
---
This article is part of A Year of Living Slower – 12 monthly experiments in living better, not faster. December's theme is Slow Christmas.