Wondering where to go on those days when you're craving a slice of greenery in London, but don't fancy the parks? Shops that are absolutely packed to the rafters with plants, that's where. There are many beautiful London plant shops that have made their mark on Instagram, not to mention Columbia Road Flower Market. But if you're looking to escape and pretend you're exploring a wild jungle, there are a few that you just can't miss. Plus, you'll struggle to leave empty-handed, meaning you can create your own urban jungle oasis at home and enjoy the fresh-air benefits of houseplants.
1. Forest
With locations in Deptford and East Dulwich, Forest's shops are stylish, well-designed and #shelfie heaven. As well as a great range of plants and some incredible hanging displays, Forest sells lifestyle gifts and accessories. If you're choosing your pot and plant separately, the helpful team will also offer to pot it up for you. The Dulwich store is more compact and cosy, while the Deptford shop is nestled under the railway arches of Deptford Market Yard.
Best for: gifts, shelfie inspiration and lifestyle accessories.
Locations: Arch 133 Deptford Market Yard and rear of 43 Lordship Lane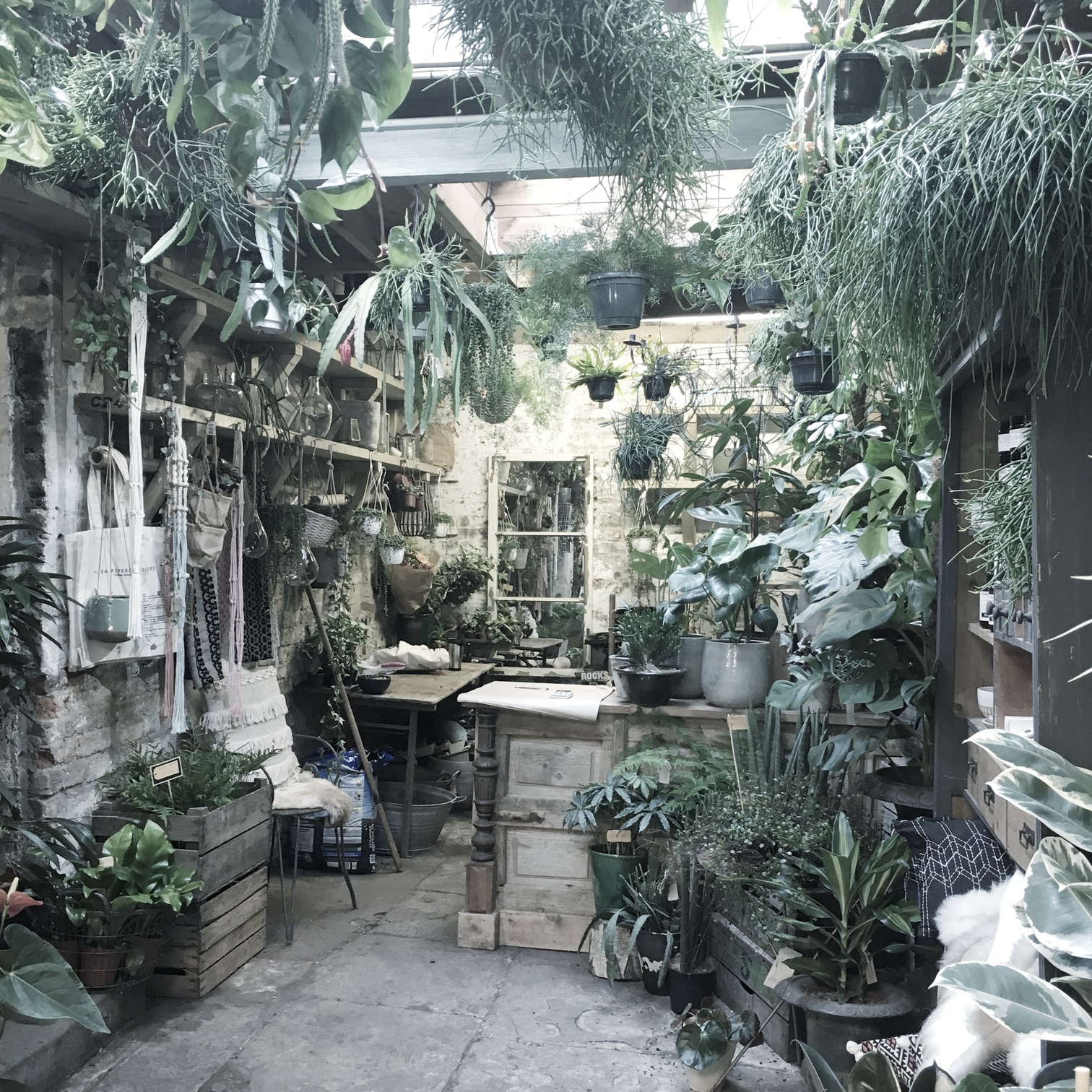 2. Conservatory Archives
Nothing says plants like Conservatory Archives. Ceiling to floor, this little shop is full to the brim with green. From minature cacti to large ficus and trees that will set you back a few hundred pounds, the range of plants Conservatory Archives have managed to squeeze into a small space is impressive. In fact, it's difficult to maneouvre around if there are other people browsing – it's that jam-packed. The features of the building add to the charm – the shop used to be the oldest ironmongers in London.
When asking the friendly guy at the till how they kept track of all the plants, he explained that it was impossible. He admitted that they got new plants in every couple of days and just had to check each pot's soil for watering. It's a botanical chaos, but in the very best way possible.
Best for: pure plant-inspired escapism and a great range of smaller plants, including string of pearls, which has proven dificult to find so young elsewhere in London.
Location: 493-495 Hackney Rd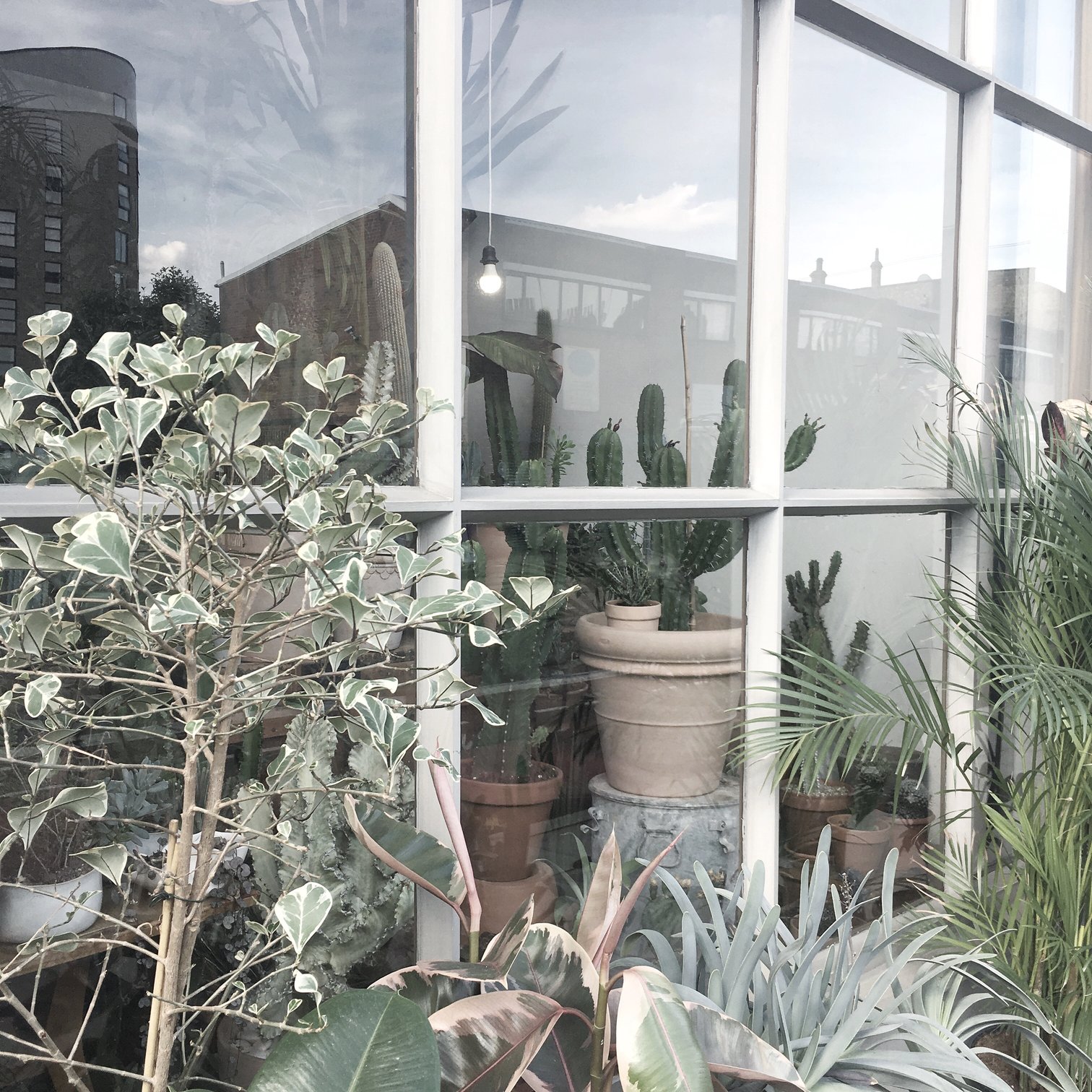 3. Plant Warehouse
Hackney isn't short of a plant shop or two. Just around the corner from Conservatory Archives, you'll find Plant Warehouse and Flower Warehouse. Strangely, only Flower Warehouse appears in Google, yet, Plant Warehouse shares a similar name and is almost opposite the former. The likelihood is that Plant Warehouse is a new addition to the Hackney cacti trail.
Much more spacious than Conservatory Archives, Plant Warehouse is also one of the most colourful London plant shops around. There's no shortage of choice and you could spend forever browsing. The Scandi-inspired hanging planters and other modern pots offer a different feel to other plant shops in the area. Do you have more info about this place?
Location: Cambridge Heath Rd
Best for: modern pots and colour.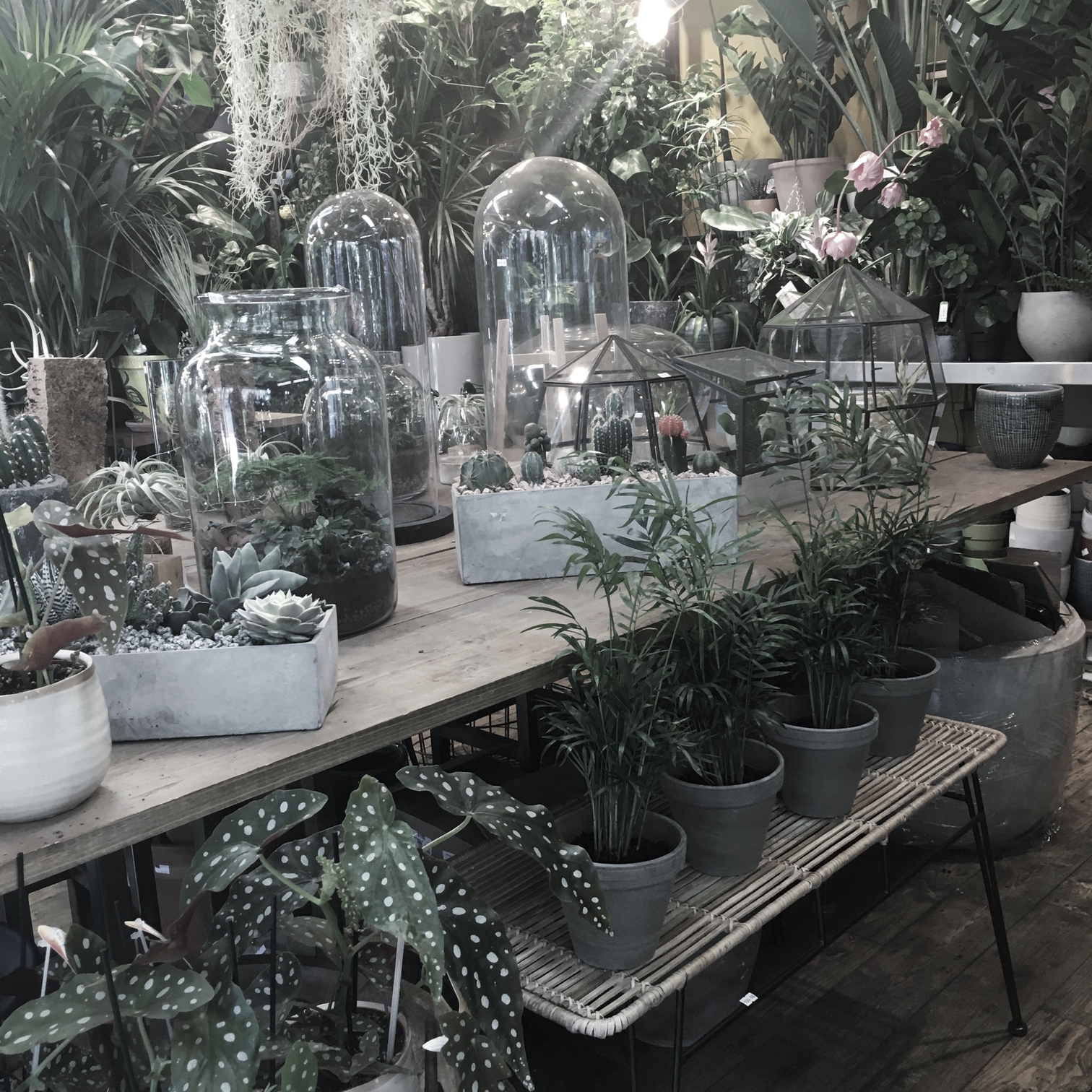 4. Flower Warehouse
Although entirely Instagrammble, Flower Warehouse is more straight-to-the-point than the other London plant shops on this list. The displays of cacti are particularly impressive. At the back there are also hundreds of pots to choose from. If you're on your way back from Columbia Road Flower Market, stop in here and grab a few pots.
Location: 517A Cambridge Heath Rd
Best for: no frills shopping.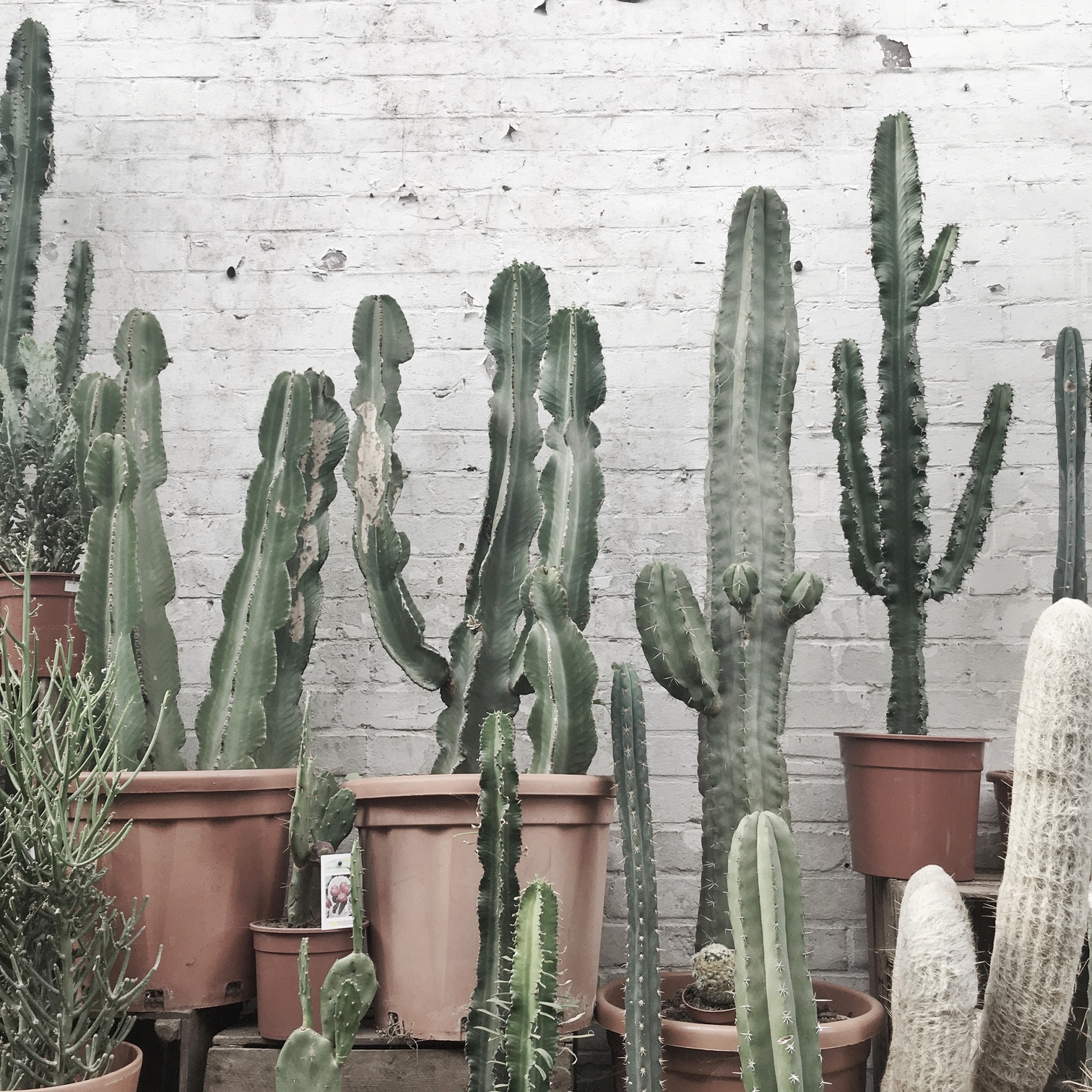 There are many more garden centres and botanical places in the capital to escape in, but these are London plant shops that give you that I'm-smaller-than-that-cactus-feeling. Take in the canopy, take a deep breath and buy a plant. This is London slow living when you can't make it to the countryside, or jungle, for that matter…