London's parks make up 18% of the city. In fact, they cover more land than railways and roads combined. Surprising, right? Mayor Sadiq Khan is even striving for London to become the world's first National Park City by 2050. That means a target of 50% of the city covered in green space.
But luckily, we don't need to wait until 2050 to get back to nature. If you're desperate to swap the manmade for the evergreen, discover below some of London's best parks and wildlife reserves that offer escapism when you need it most.
1. Richmond Park
Richmond Park is London's largest royal park and has earned protected status for its wildlife. The Isabella Plantation within the park is a 40 acre woodland garden that was planted in the 1830s and has become known for its stream, ponds and vibrant pink azaleas. This popular park for weekend dog walking is also home to around 630 free-roaming Red and Fallow deer.
---
2. Hackney City Farm
Established in 1984, Hackney City Farm helps to burst the 'London bubble' and remind us where our food comes from. Animals include sheep, chickens, goats and donkeys, among others. The livestock has its own country retreat – rotating between the city and a working farm in Kent. Aside from fresh eggs and honey, there is also a packaging-free shop onsite for dry goods.
---
3. London Wetland Centre
Located in SW13, ten minutes from Hammersmith, London Wetland Centre 'brings the countryside to the capital'. The site makes use of four redundant reservoirs and is home to 180 different species, including water voles, dragonflies, lizards and kingfishers. There are also meadows and gardens to explore.
---
4. Royal Botanic Gardens, Kew
With more than 30,000 plant species, it's difficult not to connect with nature during a trip to Kew Gardens. Climb the Victorian spiral staircases in the Palm House and you'll be transported to a steamy jungle oasis, far from Central London and commuting chaos. Kew is also one of the best places in London to see blossom in the Spring.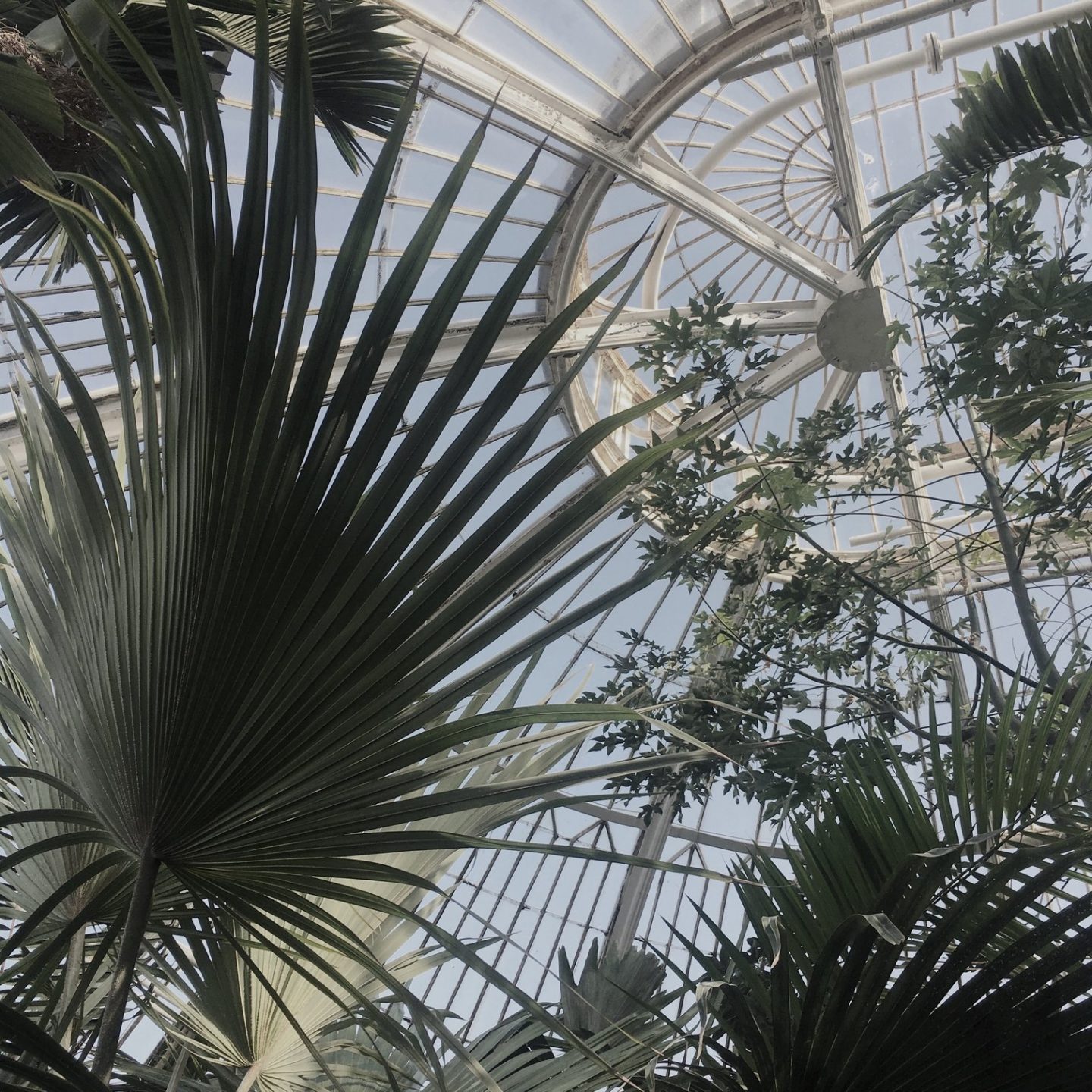 ---
5. The Barbican Conservatory
Yearning for some green scenes but stuck in the city? The Barbican Conservatory is a quick pick-me-up for plant lovers – there are over 2,000 species growing here. It's open on selected Sundays and even better, it's free.
---
6. Hill Gardens and Pergola, Hampstead
The Pergola is an Edwardian raised walkway, commissioned by the wealthy
Lord Leverhulme in the early 20th century. Often described as 'faded grandeur', the once lavish Pergola is now overgrown with vines and plants, creating a fairytale escape overlooking the Hill Garden.
---
7. Parkland Walk, Haringey
The Parkland Walk follows the former railway line that once connected Finsbury Park and Alexander Palace. Around 4 km in length, the route made up of wooded areas and meadows is the longest linear nature reserve in London. It's home to wildflowers, foxes, butterflies and birds.
There are plenty of places to slow down in London and find a better connection with the great outdoors. And aside from designated parks and gardens, London's tree-lined streets in areas such as Notting Hill also offer a glimpse of nature, especially during Spring when #wisteriahysteria and the cherry blossom season is in full swing. Though, you'll probably have to wait your turn for that Insta-worthy shot.
---
This article is part of A Year of Living Slower – 12 monthly experiments in living better, not faster. April's theme is Slow Living & Getting Outdoors.