This Slow Scrapbook celebrates the purple hues and delicate flowers of lavender.
A haven for bees, lavender is sure to evoke memories of summer. Brush past a lavender plant and you're soon met with a rich, sweet scent. When dried, these fragrant flowers can be further enjoyed and used in baking, as a natural sleep aid, in homemade soap or as drawer fresheners.
Below, French lavender blooming in an English country garden.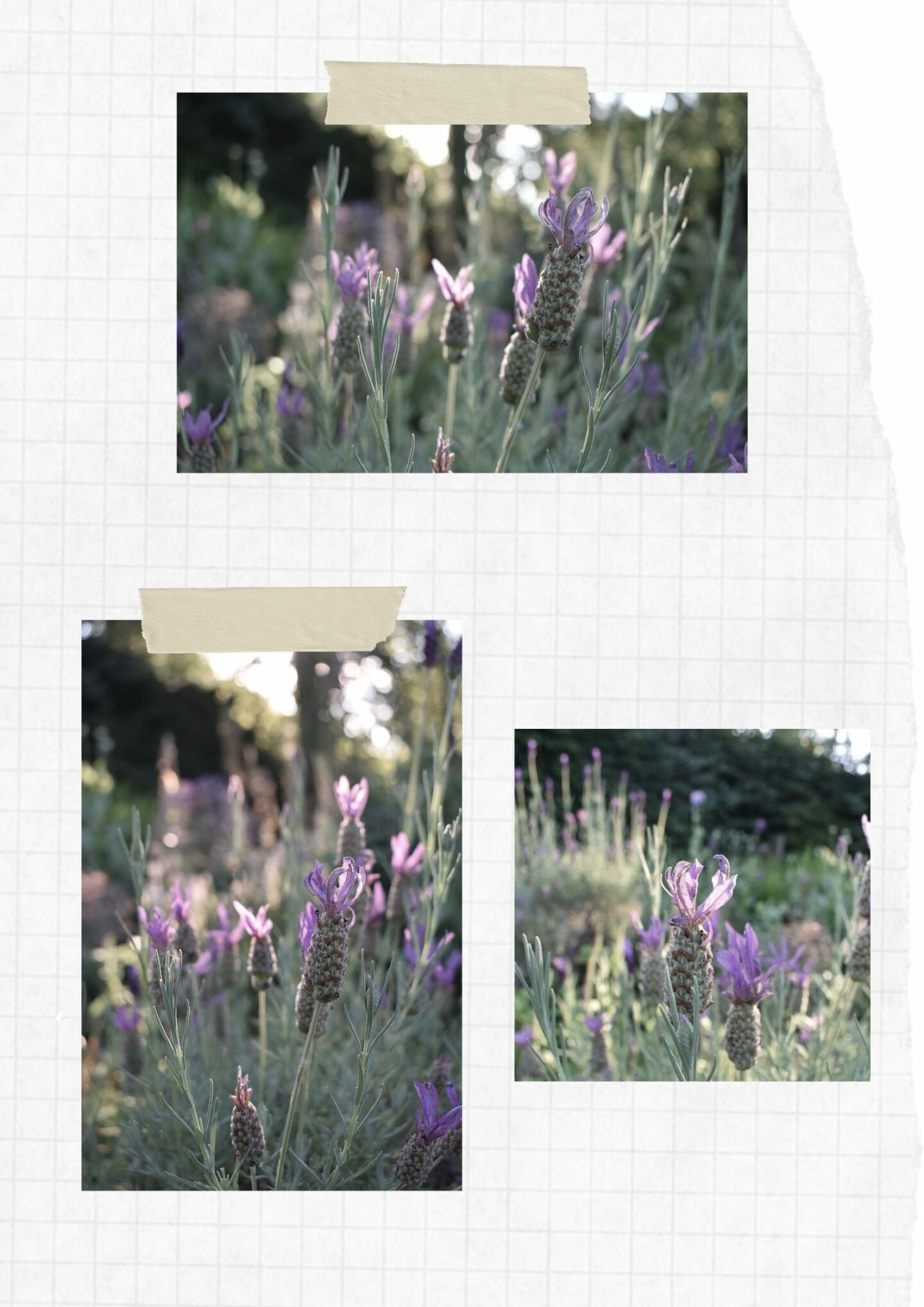 Below, lavender fields in summer – Hitchin Lavender.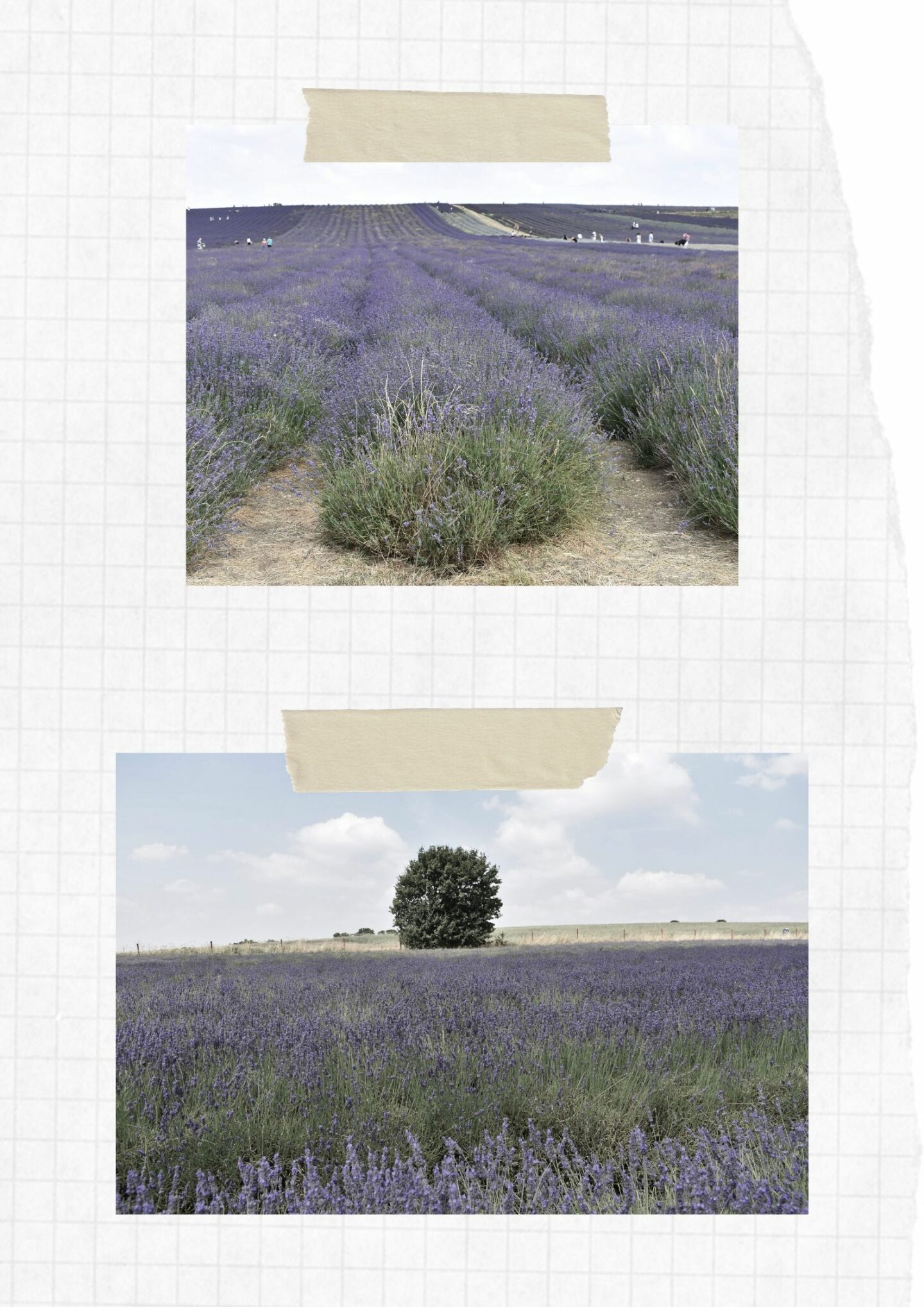 Learn how to dry flowers to preserve lavender beyond the summer months.