A quiet moment to appreciate an English country garden in bloom.
Peonies and late Spring flowers give way to heavy rose heads, fragrant lavender and acid green bushes of alchemilla mollis. After a few warm days, English gardens are awash with sweet scents and dancing insects collecting pollen.
In our fast-paced world nature offers something that can't be rushed. Despite our speed and the storms that we may face, nature continues to grow and change around us. The regularity of the changing of the seasons offers a comforting rhythm upon which we can rely. Come Spring and Summer, our gardens will burst into life with new energy, giving us much to look forward to.
It pays dividends to watch nature and occasionally adopt her pace. As conservationist Rachel Carson once said, "Those who contemplate the beauty of the earth find reserves of strength that will endure as long as life lasts." And much like growing your own fruit and vegetables, picking a few select stems into a relaxed bunch like this one below, is also hugely rewarding and uplifting.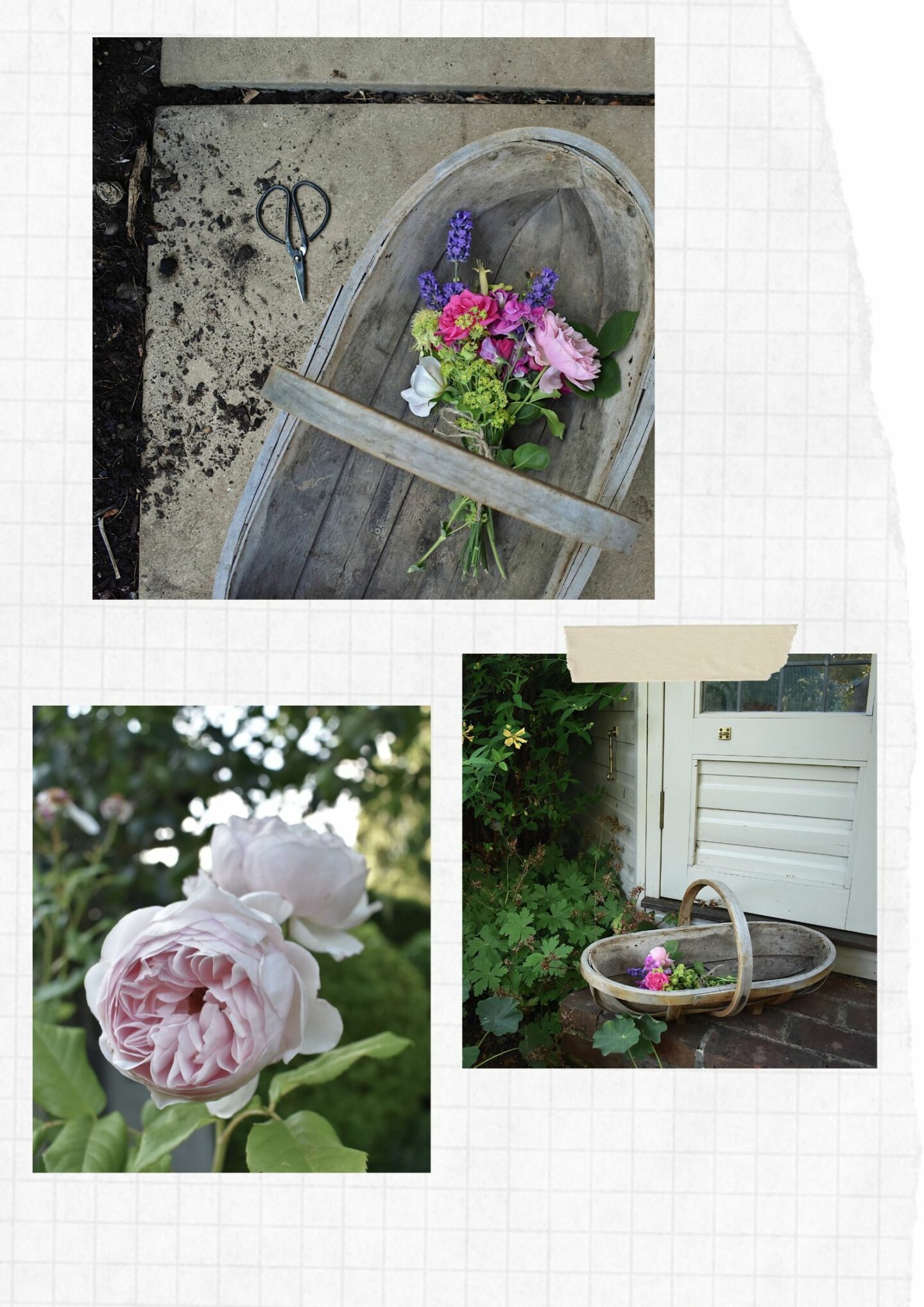 Read more about slow gardening and get inspired by our 'From the Earth' scrapbook entry.