The rain and falling temperatures of early autumn can feel like an unfair trade off for the long, light evenings of summer. Yet, there's a lot to embrace both indoors and outdoors in the autumnal months.
This slow living scrapbook celebrates the change of the seasons and getting back to nature during the autumn. From the earthy smell of a damp woodland to everything that's found within it, this season is a brilliant time to practise mindfulness in the great outdoors by really taking your surroundings in.
The fiery colours might be one of this season's most loved trademarks, and quite rightly too, but it's worth not only looking up during your walks, but looking down, too. In damp spots amongst the falling leaves, you'll likely find fungi appearing from September to December. The UK is home to some 15,000 species and these fascinating organisms are hugely important, along with bacteria, for recycling dead material back into the soil. While some are majestic in size or colour, others are easy to overlook.
Slowing down to observe nature can be a great antidote to our always-on culture. We hope this scrapbook inspires you to get outside, whatever the weather.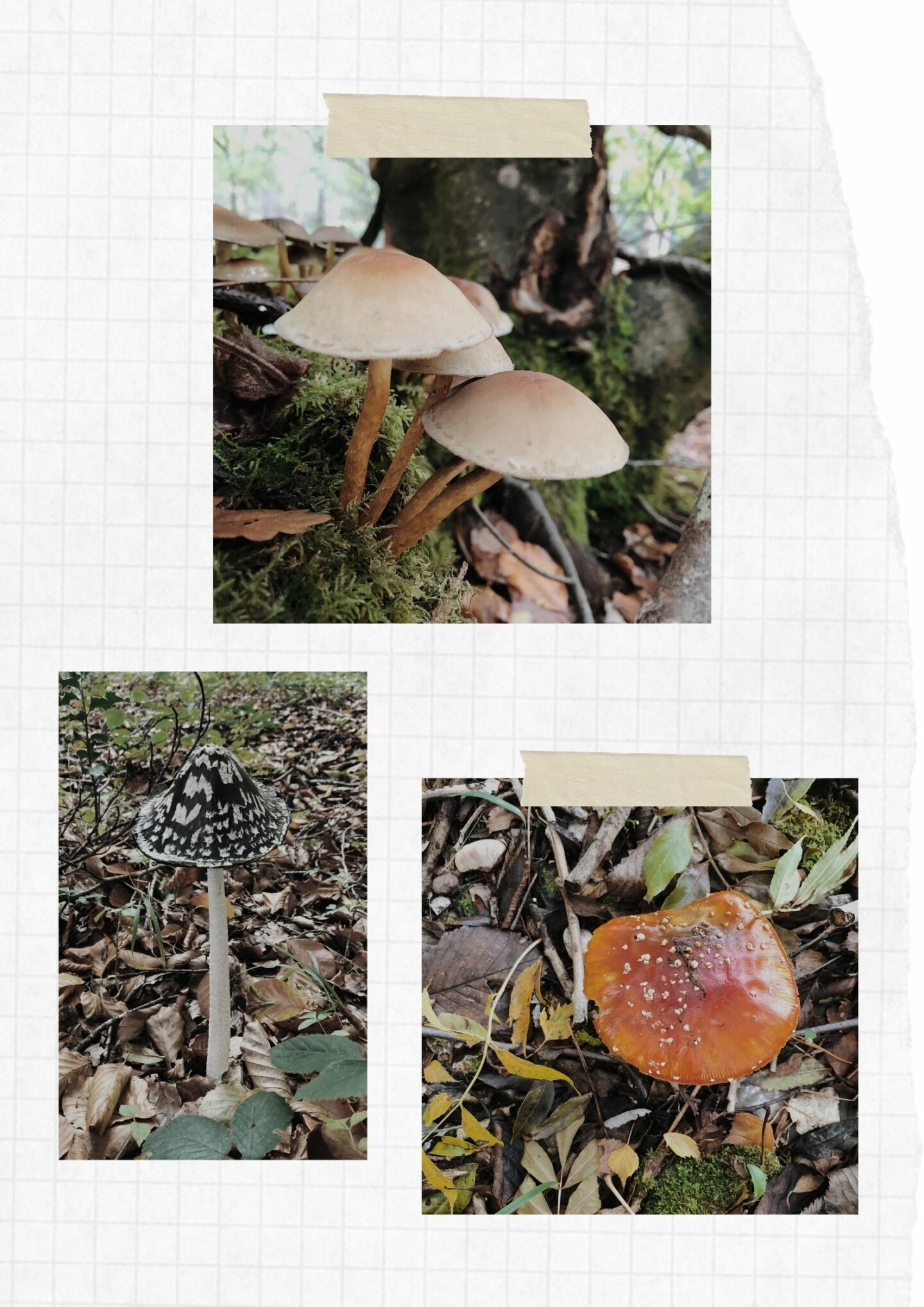 The red Fly Agaric and tall Magpie Fungus (bottom left) are both fascinating to observe, but keep your distance. As with many varieties of fungi, these are poisonous.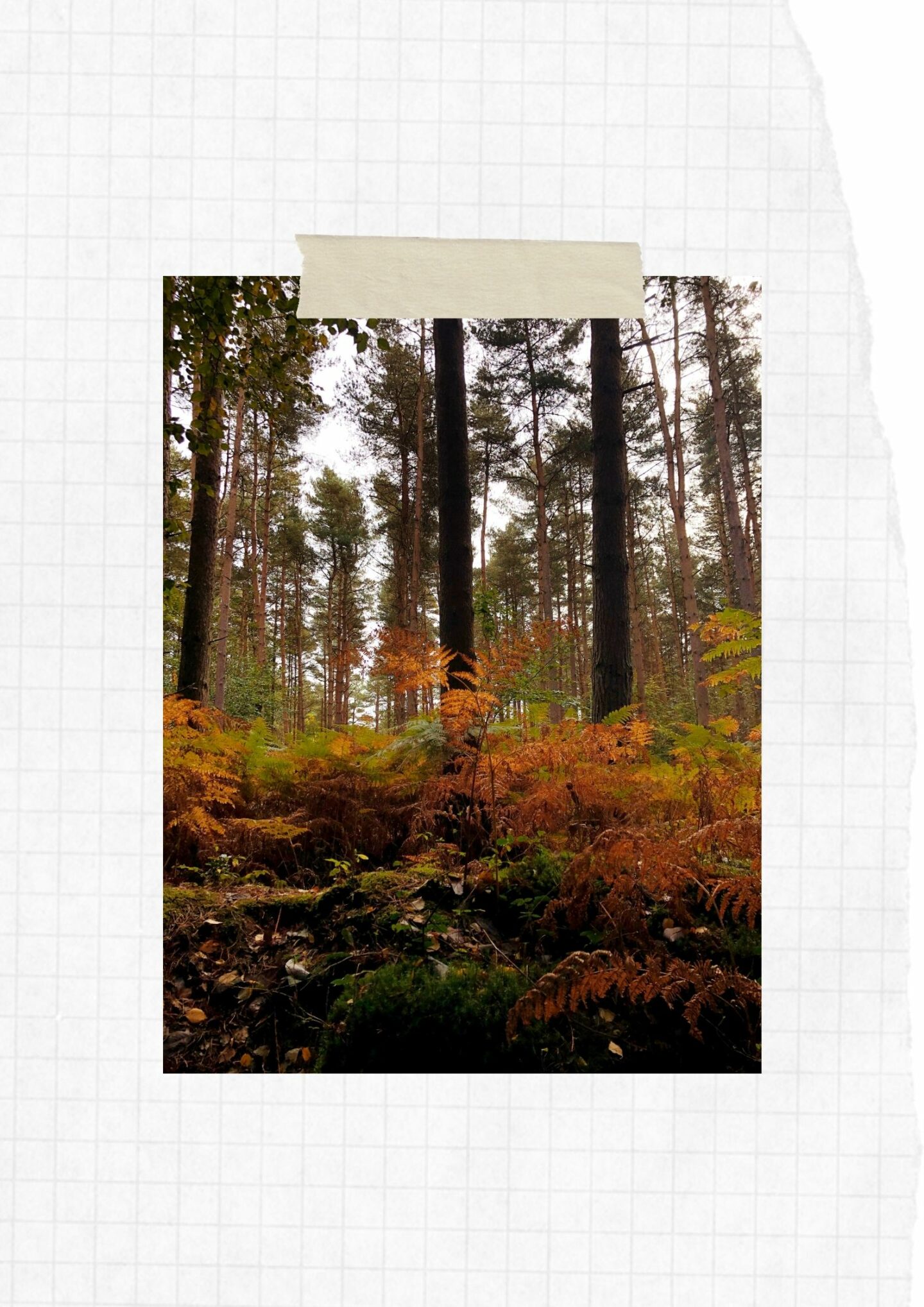 Ferns losing their green against a backdrop of pine trees.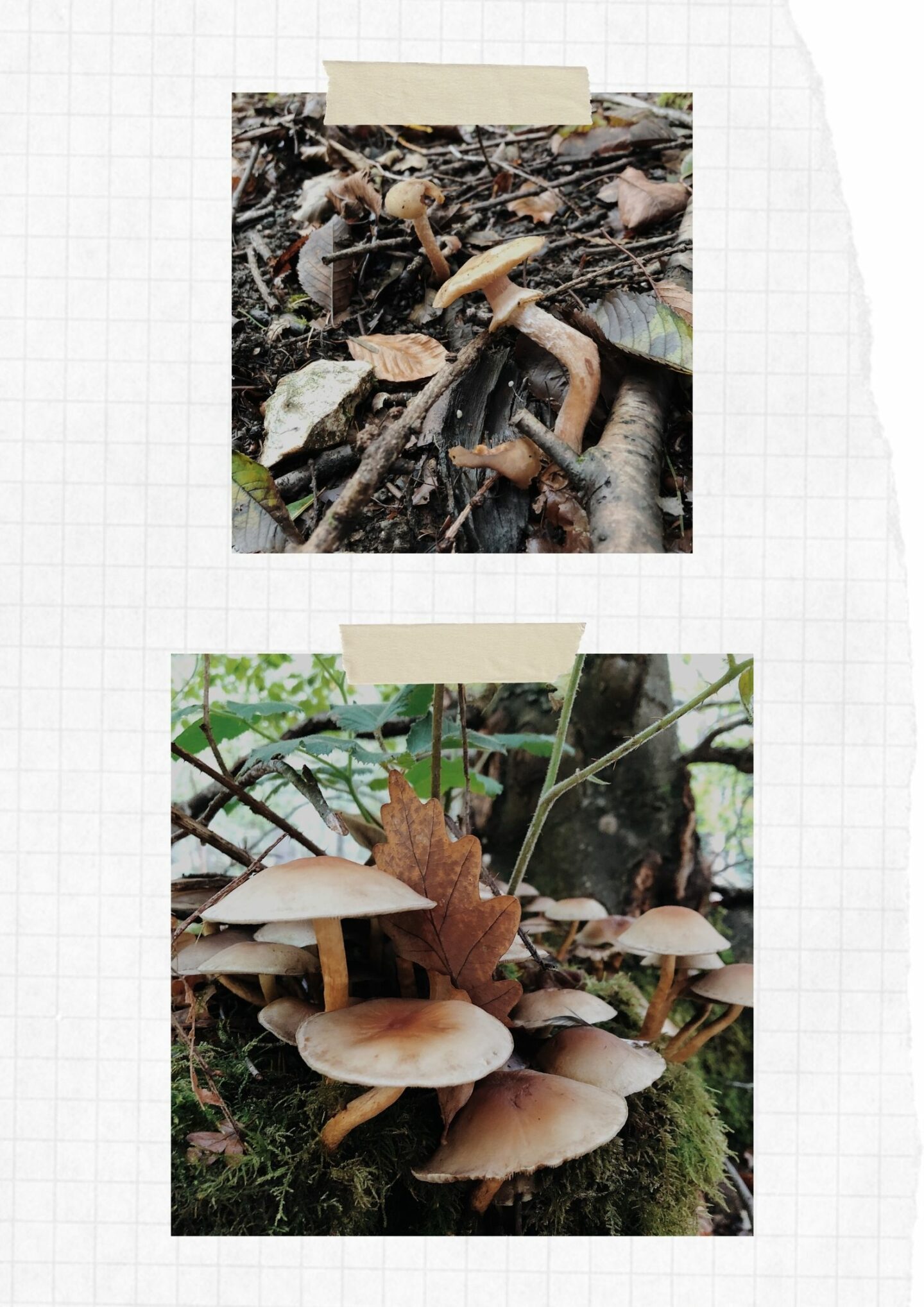 For more seasonal inspiration, we've also shared our favourite slow, hygge ideas for autumn and our how to bring autumn scents into your home.