Longing for a change of scenery and change of pace? Sometimes, there's nothing better than breathing some salty sea air and escaping the big smoke. If you're looking for inspiration, a day trip to Whitstable on the Kent coast, might be just want you need. From as little as one hour 15 minutes by train from London, a slow travel escape is closer than you think. Discover what's to love and what things you can do during a day trip to Whitstable.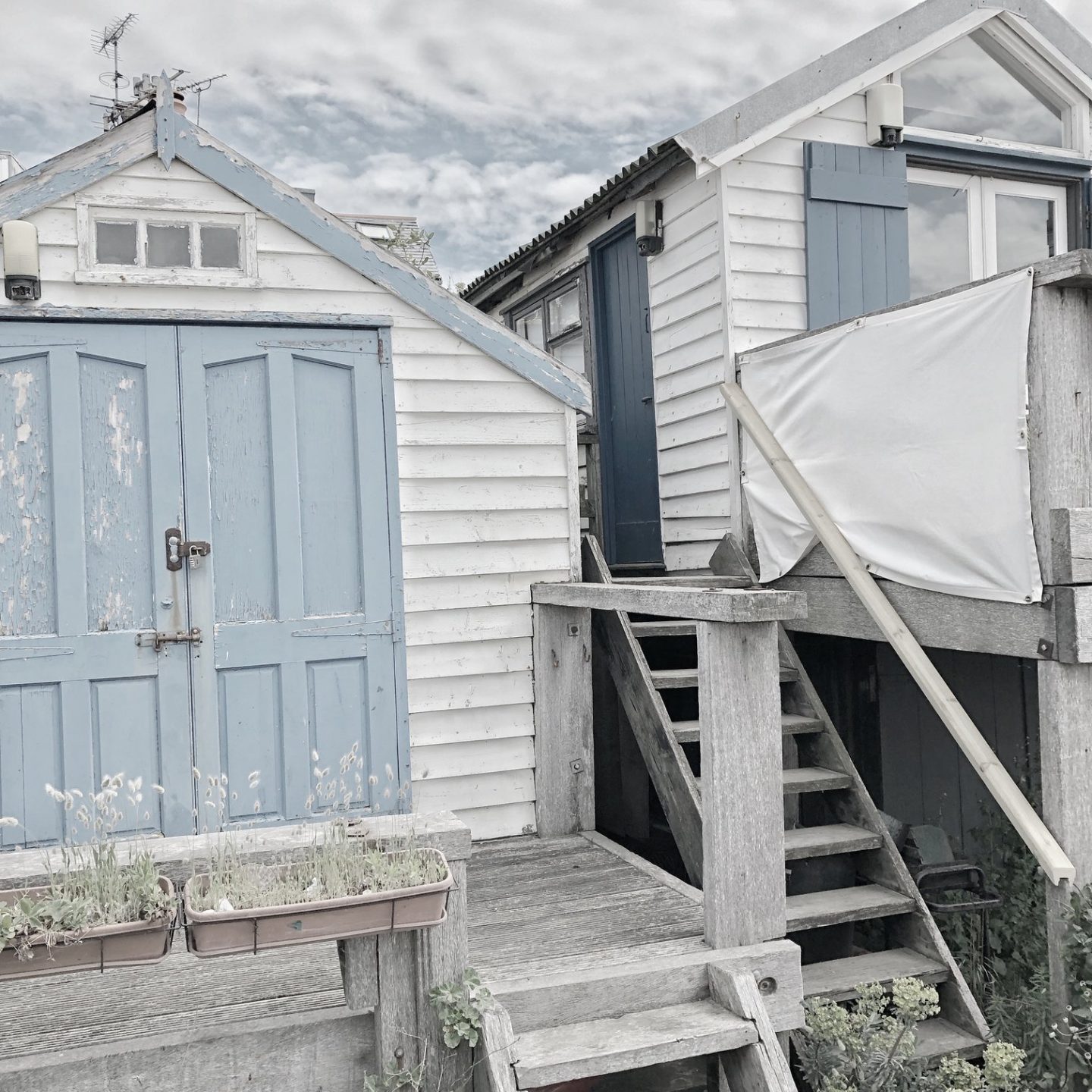 Things to do in Whitstable
Enjoy fresh oysters and seafood
Whitstable is a seafood lover's heaven. Known for its oysters, this is arguably the pretty seaside town's biggest draw. You'll find seafood restaurants and shacks lining the seafront and queues of people waiting to make their order. If you're not a fan of oysters, you won't be disappointed by the fresh fish and chips and lobster on offer. Some of the beachfront seafood stalls have seating, but most people grab their boxes and find a spot on the beach.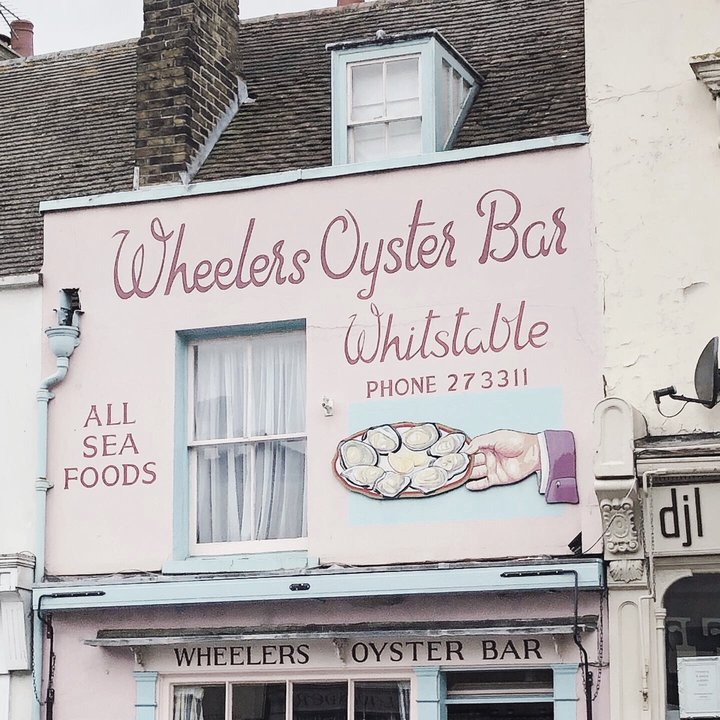 Where to eat oysters and seafood in Whitstable
The Forge – a really popular spot right on the beach. This shack of course sells oysters, but also wine, beer, hot doughnuts, fish and chips and lobster to take away or eat on their picnic benches.
Whitstable Oyster Company – a family-run business with a long history. If you're looking to tuck into your oysters in a restaurant setting, rather than on the beach, this beachfront restaurant has fantastic views.
Wheeler's Oyster Bar – a Whitstable icon due to its quaint pink facade, this oyster bar was founded in 1856. Wheeler's has a bijoux parlour restaurant, so booking is advised, however, you can also buy seafood and sandwiches to take away.
VC Jones – another spot where you'll often see queues forming. A traditional fish and chip shop that's been trading since 1962 and is often claimed as the best in Whitstable.
---
Admire the colourful beach huts on Tankerton Beach
From the harbour and along the seafront to Old Neptune's pub, the beach is likely to be busiest, with visitors tucking into their fish and chips on the pebbles. Past the pub and colourful houses, you'll come across vibrant beach huts and much more space to yourself on Tankerton Beach. This area is also home to JoJo's, a popular meze tapas restaurant.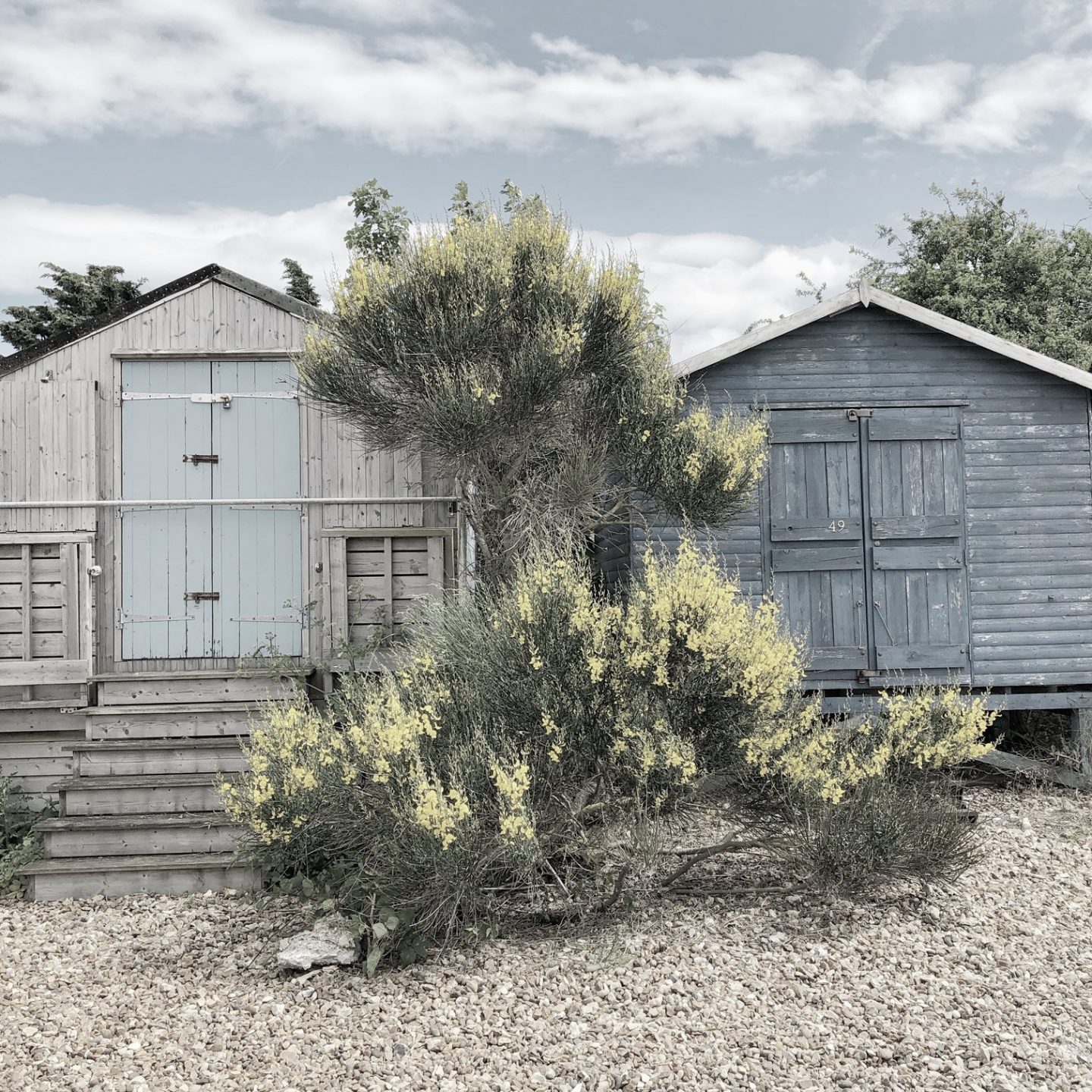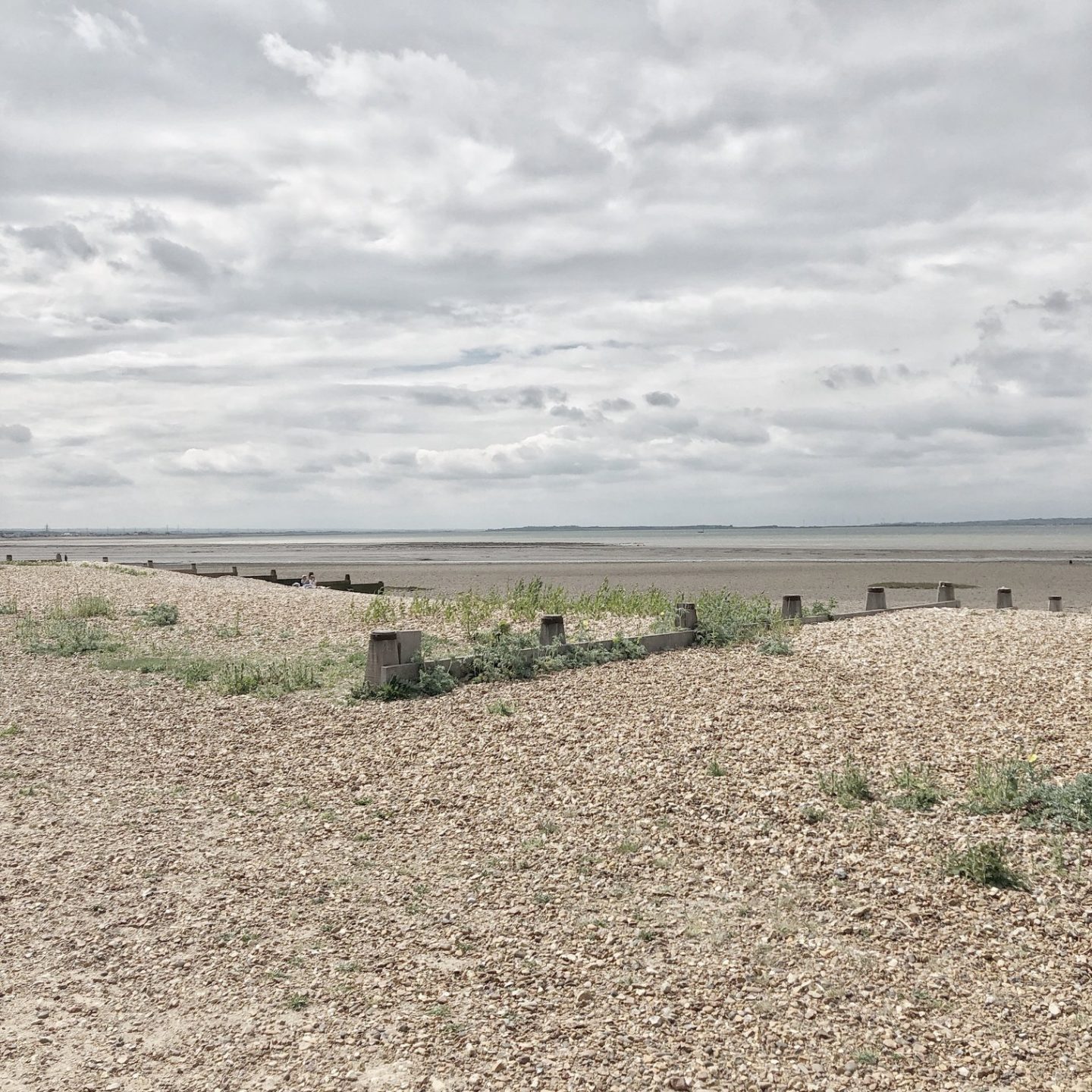 ---
Browse the town's independent shops
With the same coffee shops on every corner, central London can feel brand saturated and lacking the personality that comes with local, independent businesses. Whitstable's pretty high street is a far cry from the shop fronts of tired seaside towns you may be imagining. Filled with clothing boutiques, gift shops, antique shops, galleries and foodie hotspots, you'll want to leave yourself time to browse.
Whitstable's shops
Food:
The Cheese Box
David Brown delicatessen
Granny Smiths
Gifts and homewares:
Flory & Black
Taking the Plunge
Clothes:
The Clothes Horse
The Whiting Post
Ruskin
---
Explore the harbour
Whitstable's working harbour is bustling and home to many seafood restaurants and fishmongers, should you wish to cook your own at home. On sundays, little sheds open at the far end of the harbourside for the harbour market – a mix of ready-to-eat food and quirky gifts.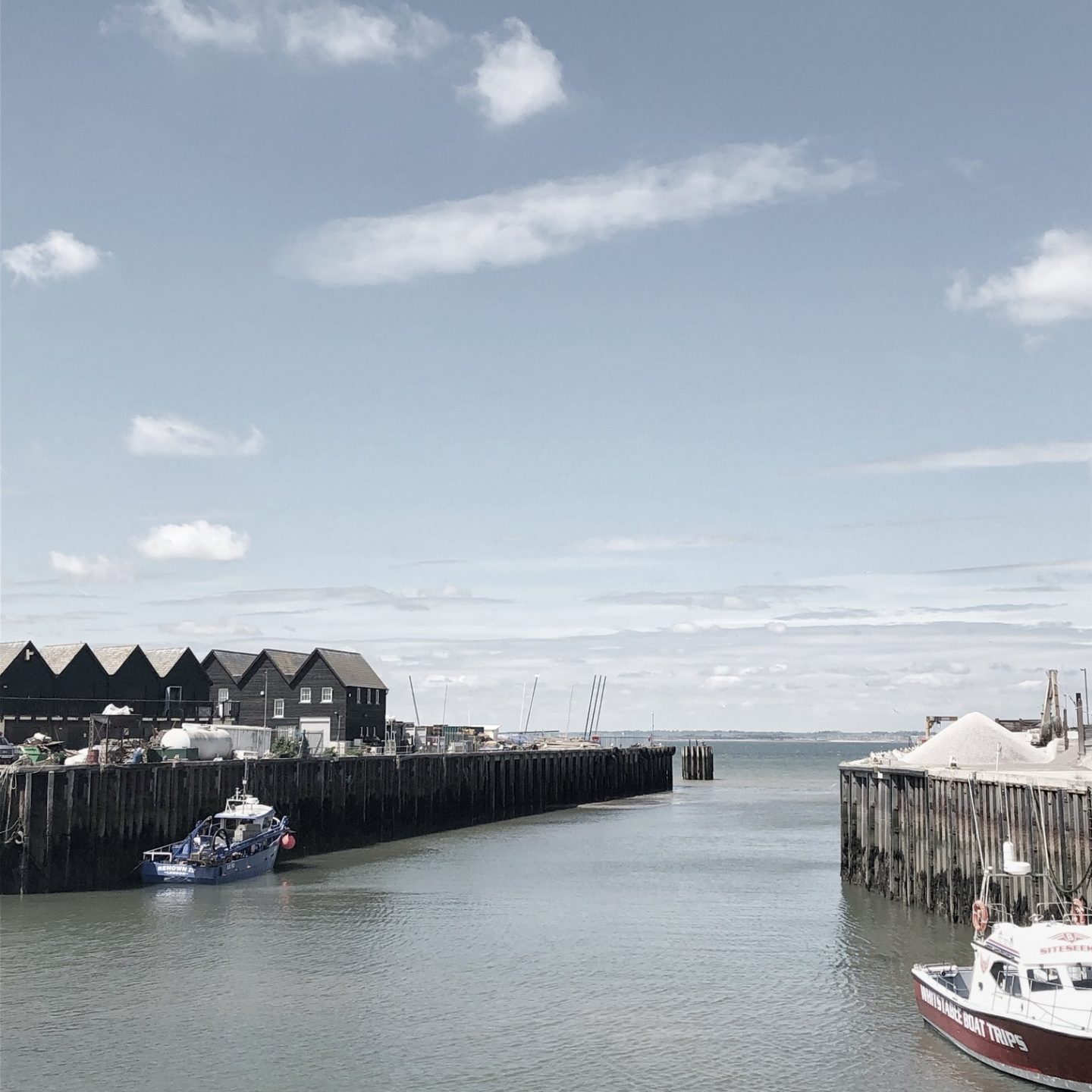 ---
How to get to Whitstable from London
One of the easiest ways to get to Whitstable from London is to catch the fast trains. However, there are also car parks should you choose to drive.
Trains to Whitstable from London:
Direct from London Victoria: from 1 hour 21 minutes
Direct from St. Pancras International: from 1 hour 12 minutes
Where to park in Whitstable:
Whitstable Harbour Car Park (small, short stay.)
Gorrell Tank Car Park (one of the town's largest car parks – from April to September, it costs £1.80/hour from 10am to 9pm. Card payment available.)
Middle Wall Car Park (another fairly large car park, charges and payment same as above.)
Gladstone Road Car Park (52 spaces, charges and payment same as above.)
A day trip to Whitstable promises great seafood, good shopping and pretty scenery. Easy to reach from two of London's major train stations, it's the perfect place to spend a slow day away from the city.
---
More slow travel inspiration: