It might not be for camping purists, but glamping is rising in popularity and there are many reasons to give it a try. The opportunity to enjoy all your home comforts in a beautiful and remote setting, but without a tent peg in sight – what's not to like? While cosy shepherd's huts in the Brecon Beacons or beach huts by the Cornish coast may spring to mind, glamping doesn't always have to be a staycation. If you're in need of inspiration for your next slow-inspired escape, discover what's to love at Arena One 99 Glamping in Pomer, situated along the rugged Istrian coast in northern Croatia.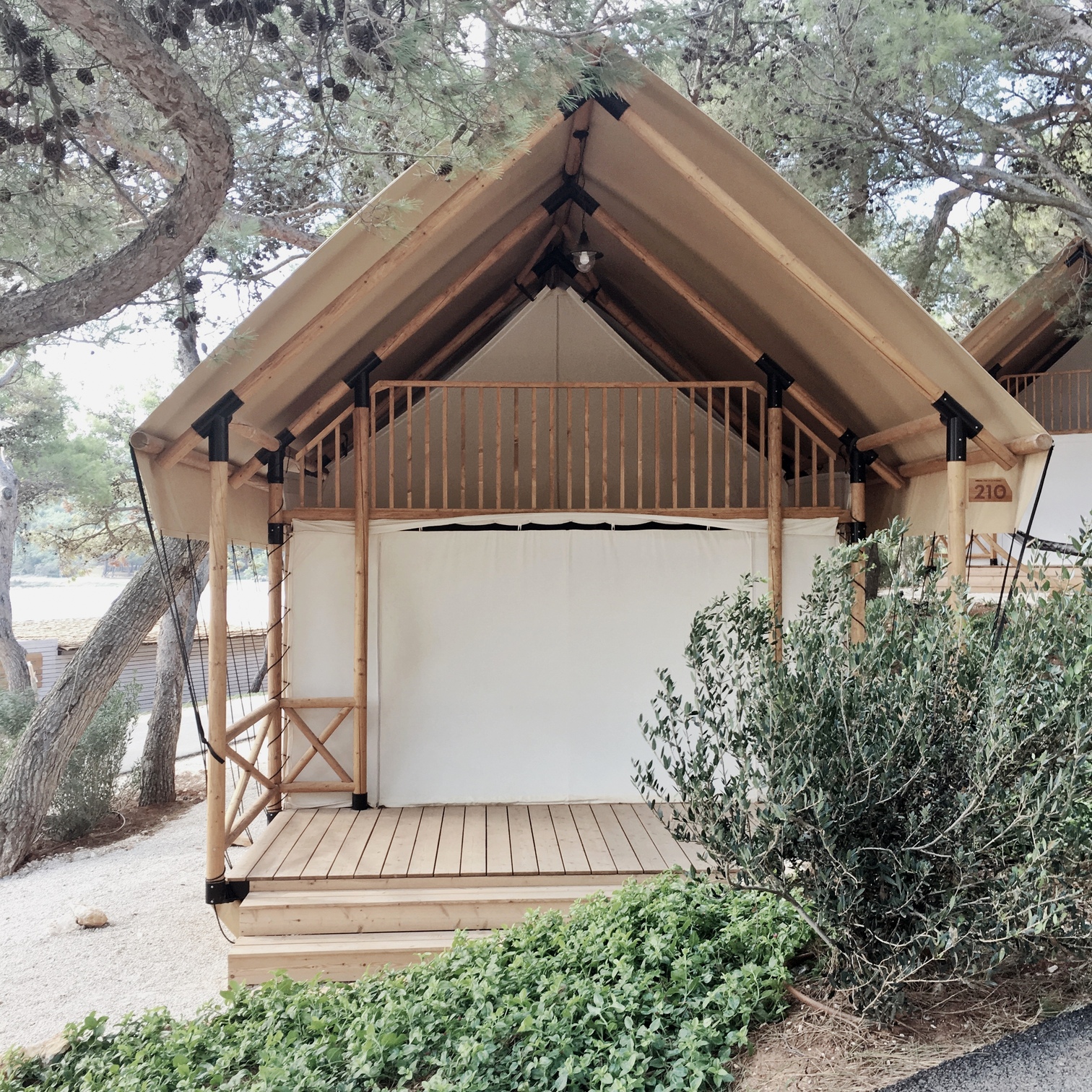 The Scenery
Croatia is experiencing increasing visitor numbers from the UK. In the first six months of 2018, the country welcomed around 1.4 million Brits – up from just over one million during the same period of 2017. The soaring popularity of Croatia could well have something to do with the beautiful scenery and clear blue-turquoise waters along its coastline, as well as its value for money. The glamping accommodation at Arena One 99 is nestled among a forest of pine trees on a small hill overlooking the Adriatic. You wake to the smell of pine and the sound of the birds – it's idyllic, as long as you have good neighbours.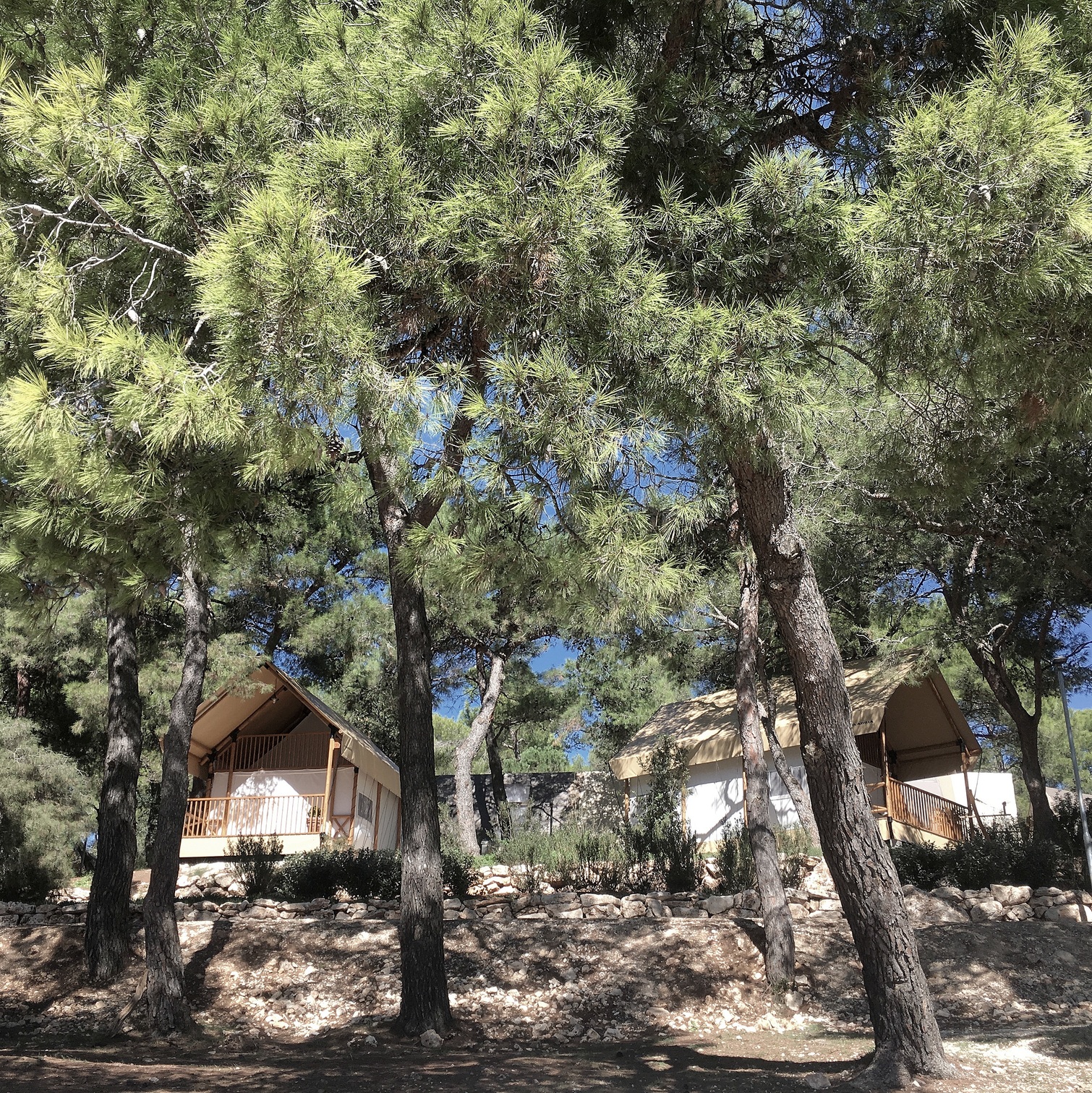 The Spa
One of the highlights of the site is the alfresco spa and wellness area. At the top of the hill, the spa enjoys hot tubs, a sauna with a floor to ceiling forest window, multiple teepees for treatments and a yoga area. It's an oasis of calm and a great place to recharge.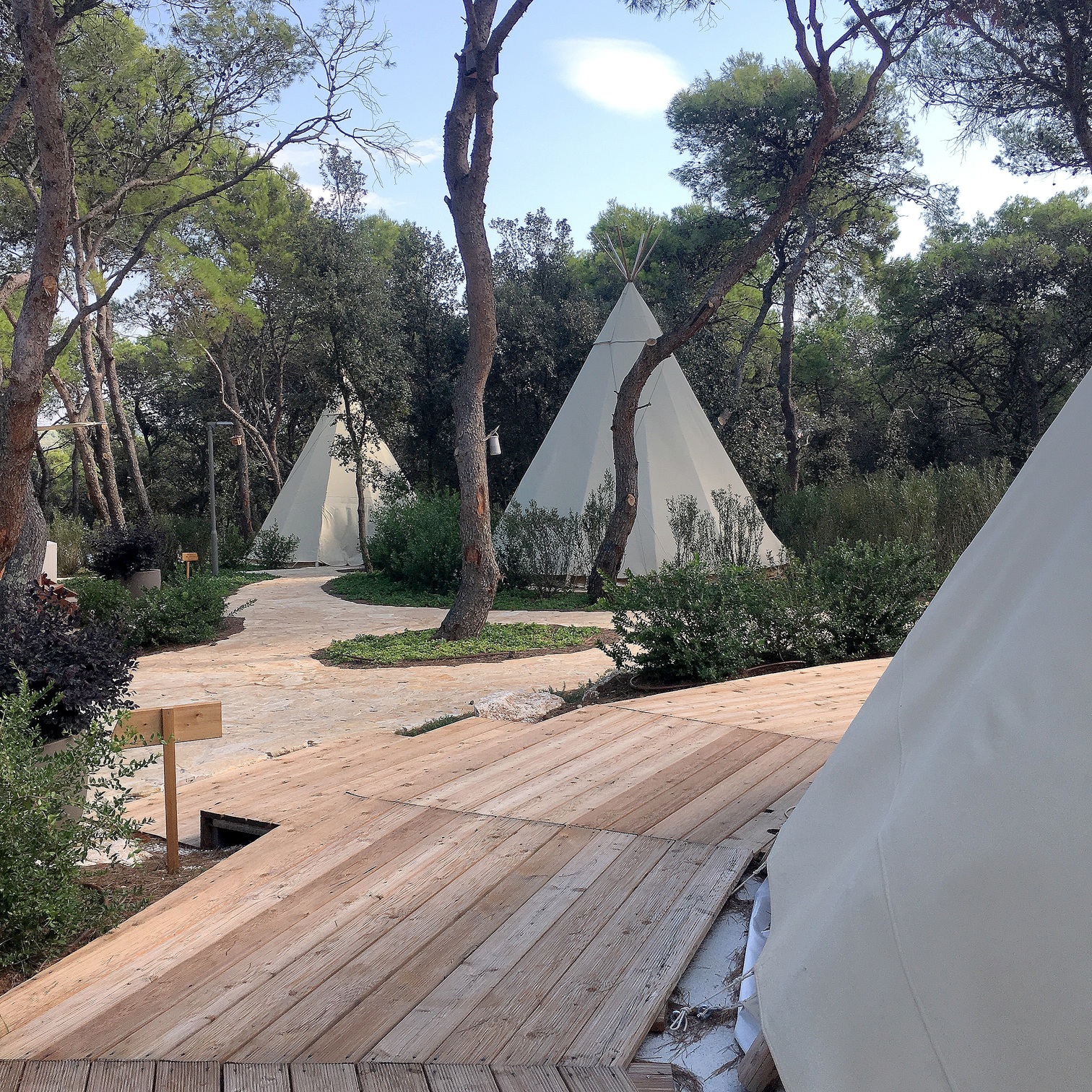 Tips for Glamping at Arena One 99
If you're looking for complete solitude, this isn't the glamping spot for you. While it's relaxing and well-organised, it is a fairly big glamping site and there is a fairly busy road on the other side of the bay. For a quieter trip, go off season, avoid peak summer, or invest in ear plugs.

Bring mosquito spray. Although the tents come with nets, mozzies will always be around, particularly at dusk.
Try the truffle dishes and the Italian fusion cuisine. The on-site restaurant and Epulon Food and Wine in Pula are well worth a try.
If you can hire a car, do it. Going off-peak has its positives, but abundant public transport is not one of them. This is a fairly remote location and it is doable by taxi, occasional buses and Ubers, but to really explore the region at your leisure, a car (or boat!) would be useful. Having said that, there is something refreshing about working around a bus timetable and getting back to basics; Google hasn't mapped it yet, so visit Pula Promet.

Download the app for the site. It still feels like a work-in-progress, but the ability to check all info you may need in-app and message reception, the spa etc. with any query or question is a really great feature.
If you fancy getting back to nature in sunnier climes, Arena One 99 might just be place for you. If you can't forego a bathroom and like the idea of on-site bars and restaurants, a larger, luxury glamping experience is a great way to unwind without the hassle of pitching a tent.