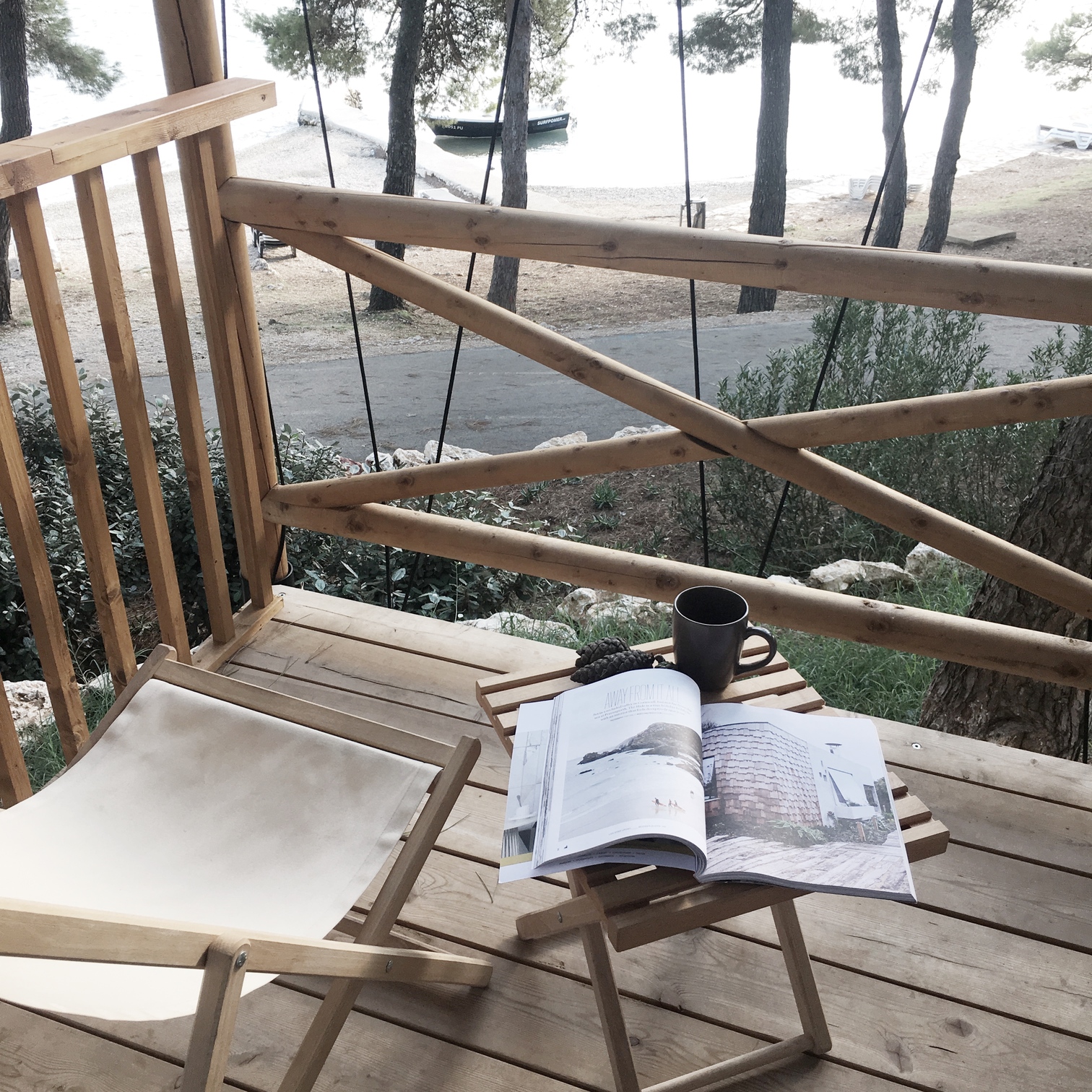 A yurt nestled in a valley, a wooden pod in the forest, or a hut by the beach. This is glamping; a hybrid word that blends 'glamour' and 'camping'. It's a concept that offers visitors a retreat into nature without the effort of pitching a tent, getting cold and worrying about said tent blowing away. It combines the benefits of traditional camping; escaping daily life and embracing the wild world, while not forgoing the home comforts. Over the past five years, Google trends data shows a steady rise in search interest around 'glamping' in the UK. And, during the past 12 months, this equates to 49,500 average Google searches each month. Even our taste in TV programmes has started to reflect our appetite for escaping into nature. George Clark's Amazing Spaces – recently reaching seven series – and Dick Strawbridge's Cabins in Wild, highlight not just popularity for visiting alternative accommodation, but building these places ourselves.
Camping purists would argue that glamping is cheating. A real toilet, a wood burning stove and a proper bed? That's not real camping, they'd say. Is it really mandatory to suffer the hardships in order to fully experience nature? Of course not! In fact, the benefits of glamping are very much the same as those of camping, but with the added bonus of comfortable, stress-free surroundings.
Discover slow living inspired reasons to try glamping and find out why unplugging in the wild isn't mutually exclusive with pitching a tent.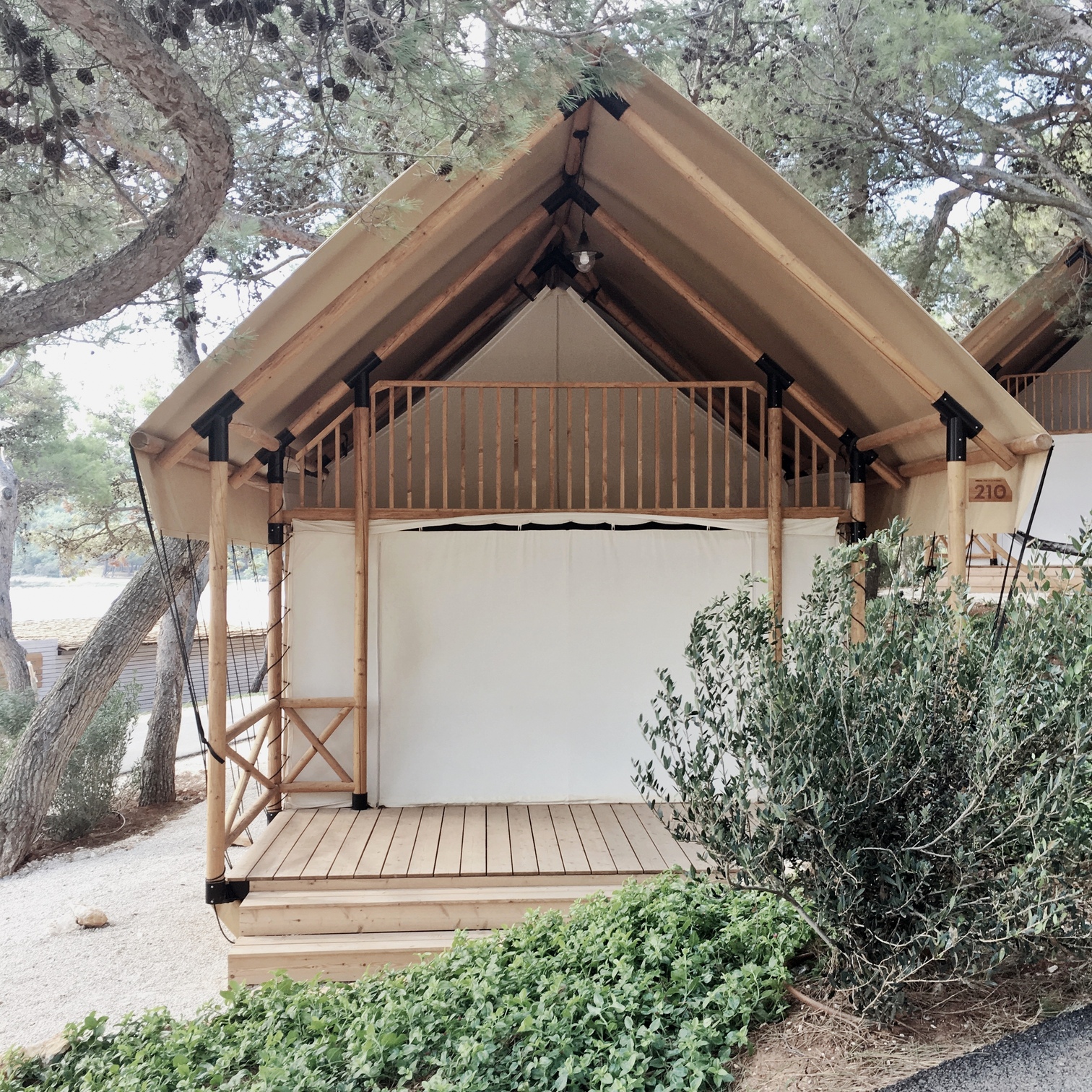 3 Guilt-Free Benefits of Glamping
1. Enjoying Slow Travel
Glamping is a great way to experience slow travel. Often, we try to pack in as many sites as possible into short breaks, to 'make the most' of our annual leave. Carl Honore, speaker, writer, and at the forefront of the slow living moment, summarises: "When we travel in roadrunner mode, we miss the small details that make each place thrilling and unique. We lose the joy of the journey. And at the end of it all, when every box on our To Do list has been checked, we return home even more exhausted than when we left."
Glamping spots are often rural and remote, encouraging you to take in the sights, smells and sounds around you. After all, just because there are no sites to visit, doesn't mean there is nothing to see.
2. Experiencing Boredom
"The concept of staying and being somewhere beautiful will always be popular and we believe that in modern life it has never been more important," says Tom Dixon, managing director of Canopy & Stars, in an article for The Telegraph.
In the digital era, it's not always easy to find downtime, or even realise that we need to. With an increasing number of apps and devices craving our attention, both at home and at work, it's more challenging than ever to unplug. Discourse around how smartphone and tech overuse affects us is increasing (Forbes even called 2018 the year of digital detox), and there's one particular consequence of our screen habit that glamping offers a great antidote for; our diminishing ability to experience boredom.
When was the last time you felt truly bored? Chances are that for most of us our phones are our go-to during awkward or quiet moments. In her TEDTalk 'How boredom can lead to your most brilliant ideas', Manoush Zomorodi explains that when we're bored we ignite the 'default mode' in our body. This is when we do 'auto-biographical planning'. In other words, we reflect on the big moments in our lives, take note, create a personal narrative, set goals and we decide how to reach them. Sounds quite important, right? To put this into perspective, Zomorodi asked the listeners of her podcast to take part in her project 'Bored and Brilliant', which challenged them to cut down their screen time over the course of a week. Of the 20,000 participants, 70% said they had experienced more time to think. She explains, "By doing nothing, you are actually being your most productive and creative self". And CEO of digital detox app Space, Georgie Powell, confirms in a Guardian article: "It's so powerful to be truly bored: nothing in your head and nothing in your hands, so you can daydream. I really think that's when great ideas come."
They say that 'there's no Wi-Fi in the forest, but you'll find a better connection'. While many glamping spots do offer Wi-Fi, choosing to experience boredom, or just solitude, could help you reconnect and dream up big ideas.
3. Reconnecting with Nature
One of the biggest draws to camping and glamping alike is the promise of a tranquil setting. Be it by the coast, in a meadow, in the woods, or alongside a stream, glamping allows a closer connection to the natural world and all its scents and sounds. It's no secret that getting some fresh air is good for us – it's what our parents have been telling us since we were kids. But, for urbanites in need of a reminder, the Wildlife Trusts and the University of Derby conducted a '30 Days Wild' challenge where participants were asked to 'do something wild' everyday for a month. Participants describing their health as 'Excellent' increased by 30% after the 30 days were up, which adds to increasing research that nature is important for wellbeing, happiness and life satisfaction. Plus, glamping in beautiful scenery lends itself to walking and hiking, or in other words, free feel-good exercise.
For those who like the idea of getting back to nature, unplugging and getting a little headspace, but need a decent loo and bed, glamping is a great way to escape. It comes in many shapes and sizes, and ranges from sites to fully secluded spots, so it's likely you'll find your perfect pitch. Be it shepherd's hut or pod, why not give glamping a try for you next adventure? Let's ditch the glamping guilt!