I'd heard of bullet journals. They were the beautifully illustrated (and impossibly neat) spreads of dotted paper filling my Pinterest and Instagram feeds. They appealed to my inner-notebook junkie – if you have a pile of notebooks you're scared of starting – you'll know what I mean. Plus, the process seemed like a good 'slow', creative activity.
So, at first glance, starting a bullet journal looked little more than filling a blank notebook with a few to-do lists, some doodles and a whole lot of washi tape. Easy, right? Not quite. When I typed 'how to start a bullet journal' into Google, I was met with very lengthy guides about logs, spreads, trackers and symbols. Huh? And the images showed journals completely different to what I'd seen on Instagram. There were no doodles! But, there are rules and quite a few, apparently. If you're still scratching your head about how to start a bullet journal, I've created a simplified guide to help you learn what a bujo really is, how to get going and why it makes the perfect slow companion in our digital world.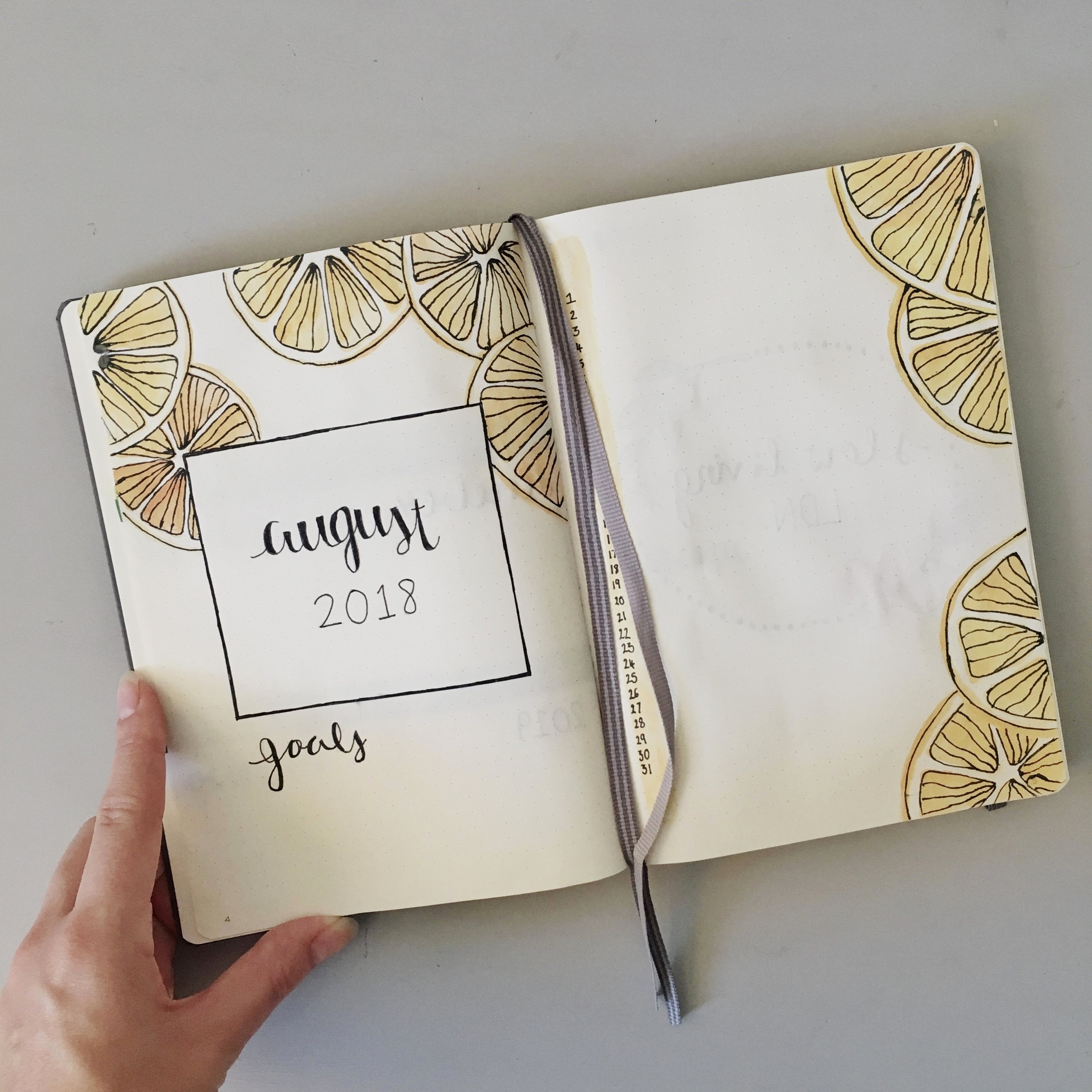 What is a Bullet Journal?
We owe #bujo hysteria to Ryder Carroll, a digital product designer from the Big Apple. He invented the bullet journal system and dubbed it the "analogue system for the digital age." Is it a journal, a to-do list, or a planner? It's everything! It's a bullet-point focused system that helps you reflect, embrace today and set goals for the future.
The bullet journal system acknowledges that keeping a traditional journal takes time and quite frankly, many of us would probably struggle with the commitment. Instead, it relies upon a 'language' called Rapid Logging. This consists of topics, bullets, page numbers and short sentences (more about this below). In other words, Rapid Logging is a way to record what's going on in your life as quickly as possible. Though, of course, many people have now turned decorating their bullet journal into a hobby.
What's So Good About Bullet Journals?
The analogueness involved in getting pen to paper has a real draw. Quoted in The Guardian, bujo inventer Carroll says, "As much as technology helps us look outward, it comes at the expense of our ability to look inward." The ability to reflect on tasks and events in the past and look to the future gives us a chance to live more intentionally. As Carroll puts it, bullet journaling is a "practice of living with your thoughts, not just writing stuff down and walking away from it." 
Plus, it's not just the act of revisiting thoughts that has its benefits. In a recent post about the glorifcation of busy, I mentioned that one of the biggest losers in our FOMO, tech-dominated culture is our creativity. Studies have found that people have fresh ideas in the shower because they let their minds wander without interruption. In this sense, there's more to the elaborate bullet journal doodles and designs we see on Instagram. They're the result of tech-free mindful time that many of us might not enjoy enough of.
How to Start a Bullet Journal
Get your hands on the basics:
A dotted notebook (Leuchtturm1917 in A5 is a popular choice due to its numbered pages and index page)
A black fineliner pen (or, a set with colours)
Setting Up Your Bullet Journal
Once you've got your hands on your materials, it's time to learn how to start a bullet journal. It's all in the set-up! Firstly, it's good to know that all bullet journal pages are numbered and referenced in an index. And.. all pages have a topic and this is normally written (like a title) at the top of each page. So far, so good?
Bullet journals are made up of these core elements:
Index – The first two page spread in your bullet journal
Future Log – To plan out the next few months (or any future period of time) to make note of events and goals
Monthly Log – To display the next calendar month and a fresh to-do list
Daily Log – To record goals for a single day, what you actually did and how you felt about it
Rapid Logging uses the following 'language':
Tasks
A dot (•) is used to describe a task in a bullet journal. And here's how you make sense of it:
X = Task Complete
> = Task Migrated
< = Task Scheduled
These are useful for those tasks you just haven't got around to ticking off your list. This way, you can move them to the next monthly log.
Events
An O is used to describe an event. This can be an event coming up in the future, or something you want to record that's already happened.
Dash
A dash (-) is used to make notes. These are ideas and thoughts that you can't immeadiately act upon, unlike tasks.
Adding More Context with Signifers
In addition to the symbols above, you can add more context to your bullets by using signifiers. For example, an asterisk (*) is often used to symbolise priortiy, an exclamation point (!) is used to symbolise inspriation and great ideas and an eye symbol represents an idea that needs exploring in more depth. But, really, you can choose your own signifiers and add a key in the index.
Making Your Bullet Journal Your Own
So, now you know the 'rules' of the system, it's time to get creative. One of the best things about keeping a bullet journal is that you can personalise it. You don't just need to stick to traditional monthly and daily calendars. You can also include 'trackers' that fit with your own goal-setting and lifestyle. If you search Pinterest, you'll find an endless supply of ideas. For example, a gym/work-out tracker, a mood tracker, a savings tracker, a plant-watering tracker or even an amount-of-water-drunk tracker.
And that's it!