Ahh July, the height of British summer and one of the easiest months to embrace slow food and seasonal living. From berries to courgettes, the longer, sunnier days create an abundance of fresh homegrown produce. It's a highlight in a gardener's calendar for garden to table eating, although there are also plenty of opportunities for shopping British-grown in grocers and farm shops, if you don't have a garden. Think strawberry picking, picnics and fresh summer salads.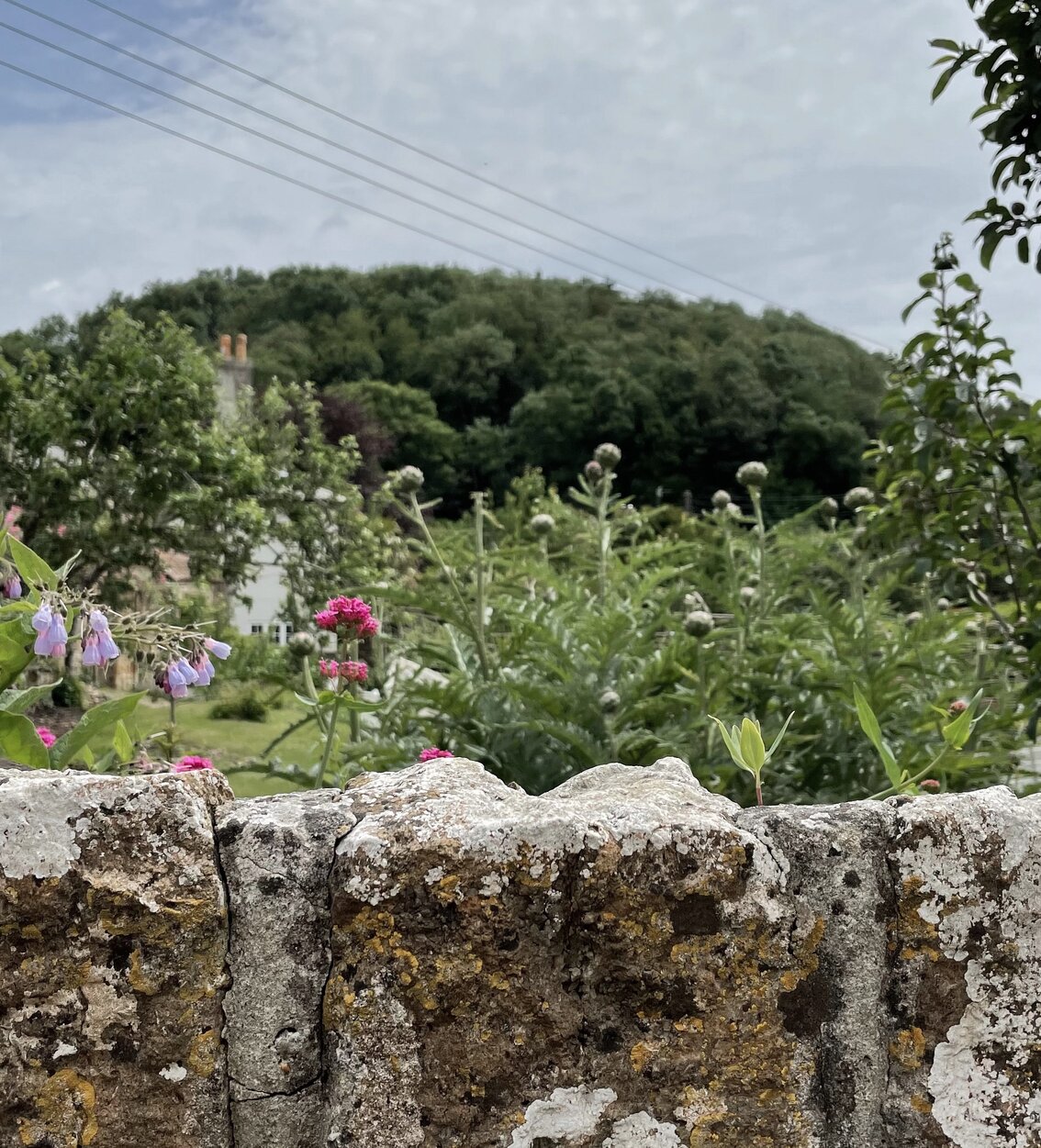 Cottage garden planting also comes into its own with roses, lavender, delphiniums, stocks and sweet peas all bursting into flower – perfect for seasonal cut flowers to enjoy indoors or to press for sustainable homemade cards later. Living seasonally is about making the most of the here and now – literally stopping to smell the roses. So much of our gardening efforts lead to this time of year, so drink it in and watch the butterflies and bees visit.
Visit our English country garden scrapbook for inspiration.
What Produce is in Season in July?
If you garden, your vegetable patch or containers are probably starting to burst into life. Tomatoes and courgettes are flowering, ready to bring an abundance of fresh summer produce. There's nothing quite like the smell of tomato plants and vines and that first taste after picking a ripened handful. Lettuce and leaves are also in season in July, perfect for refreshing, crisp summer salads. It's also mid pea season in the UK and berries and currants are ripening, from cherries to raspberries.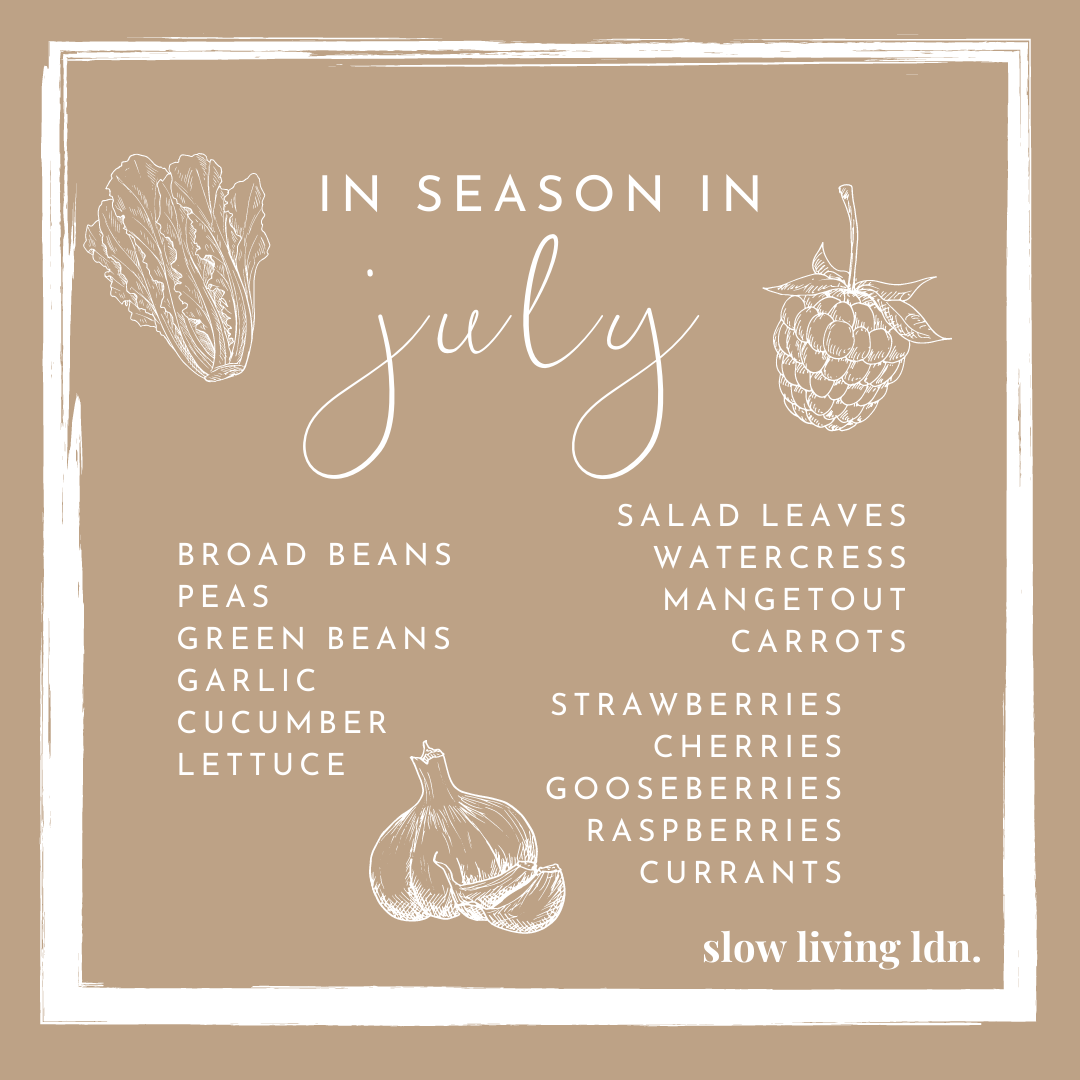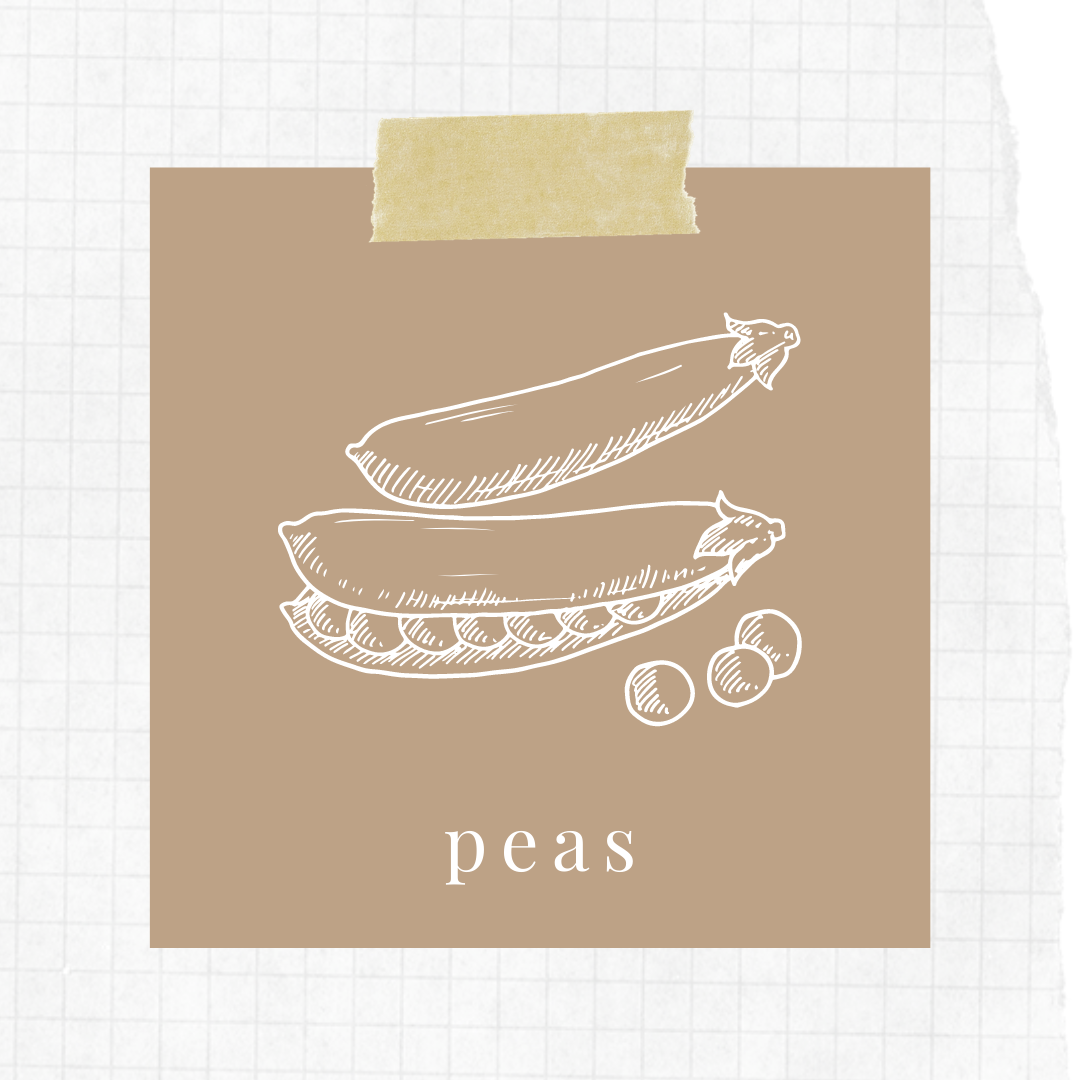 Seasonal Spotlight: Peas
The humble pea is quite the staple, always on hand in the freezer for a veg top-up. But why not try freshly harvested and shelled peas? Peas pair so well with so many ingredients, such as lemon, parmesan, feta and mint. They're a versatile favourite for summer cooking – so much more than a last minute side.
For more inspiration on slow living and seasonal living, read our slow gardening and slow food guides. Follow us on Instagram for more seasonal living highlights from our cottage garden and beyond.