The slow food movement ignited the wider slow living movement as we know it today, including its various offshoots such as slow fashion and slow interiors.
This slow food guide explores everything you need to know about the movement and its history, plus how to embrace slow food and why it matters.
What is Slow Food?
Slow Food (capitalised) is a not-for-profit grassroots organisation founded by Carlo Petrini in Italy in 1989. It promotes traditional food preparation methods and locally sourced ingredients. Specifically, it "links the pleasure of food with a commitment to community and the environment."
Slow food (non-capitalised) or the slow food movement is often used to describe the movement that Slow Food (the organisation) ignited. It can also be a useful word to describe a way of eating and type of conscious consumerism that encourages respecting seasonality, reducing environmental impact within food production and supporting local producers and culinary traditions.
History of the Slow Food Movement
In the 1980s, the founder of the slow food movement, Carlo Petrini, began to notice how "the umbilical cord that had once connected the worlds of farmer and consumer was cut." Petrini, from Bra in Northern Italy, lamented the loss of connection between consumers and producers with the introduction of large-scale supermarkets and fast food.
In 1986, two significant events took place which encouraged Petrini to found Slow Food, a not-for-profit grassroots organisation which champions traditional food preparation techniques and locally sourced ingredients.
The first event, which is often associated with the birth of the movement, was the planned opening of a McDonald's restaurant in the Piazza di Spagna in the centre of Rome. While many protested outside the planned McDonald's site, Petrini disagreed with this solution. Instead, he set about defending Italian culinary traditions by showing how they were at risk.
The second event was the selling of cheap wine made with methanol which led to the deaths of 19 people, in addition to multiple poisonings. According to The Independent, the cheap wine incident also supported Petrini's drive to raise awareness. Italian wine exports fell by more than a third and demonstrated that protecting the country's culinary heritage was not only important culturally, but also economically.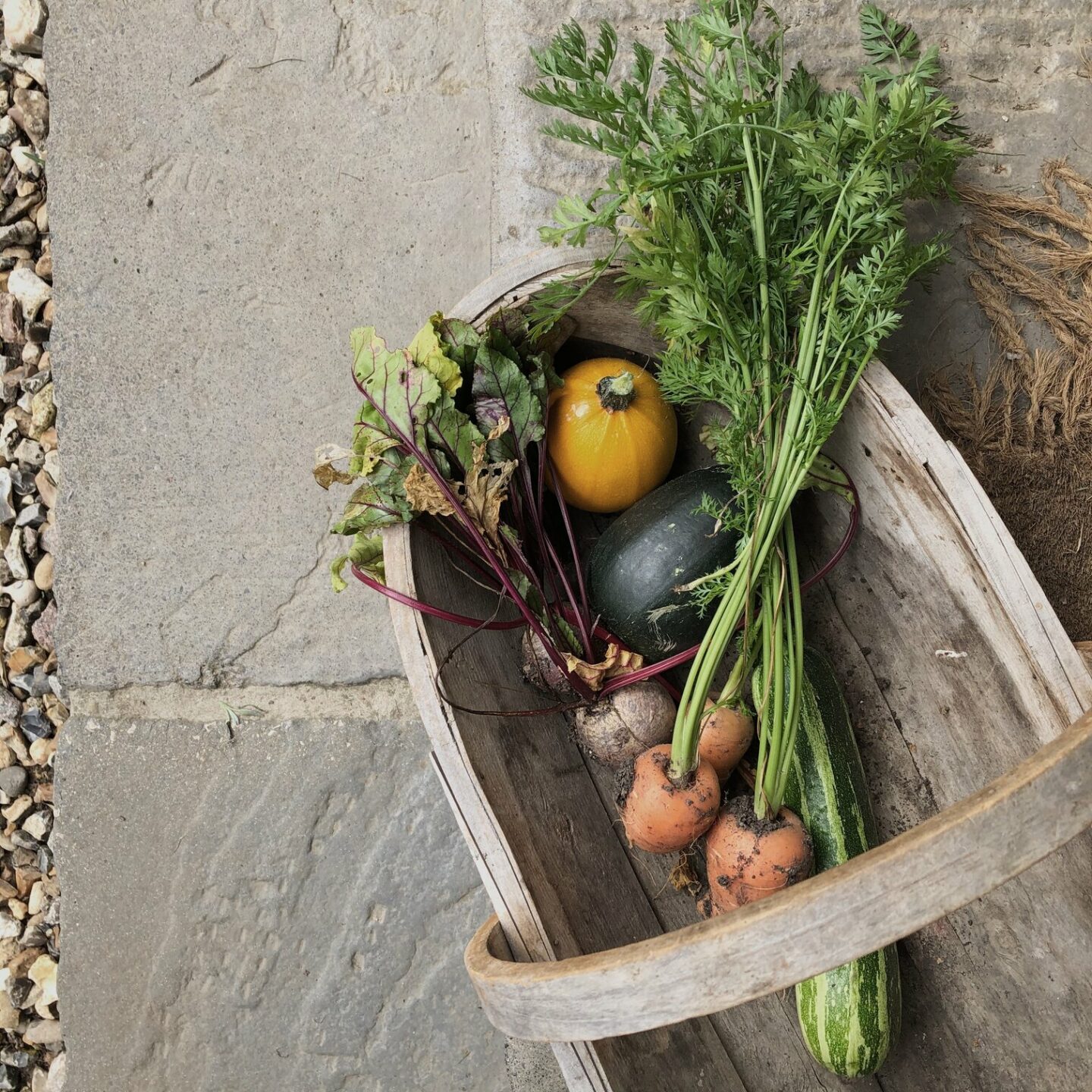 The Slow Food Manifesto and Beliefs
In 1989 Slow Food came to life when delegates from 15 countries from around the globe signed the initial manifesto. The manifesto promoted living a "better quality lifestyle", finding pleasure in food and protecting local traditions:
"First of all, we can begin by cultivating taste, rather than impoverishing it, by stimulating progress, by encouraging international exchange programs, by endorsing worthwhile projects, by advocating historical food culture and by defending old-fashioned food traditions." – Slow Food Manifesto, 1989
Over time, the beliefs of the Slow Food organisation have been developed and refined. Today, Slow Food is guided by the principle that food systems should produce "good, clean and fair food for everyone".
GOOD: quality, nourishing food that is full of flavour
CLEAN: food production that is not harmful to the environment
FAIR: prices that are affordable for consumers and fair conditions and income for producers
Slow Food's approach to food acknowledges the "strong connections between plate, planet, people, politics and culture". There are supporters of the organisation in over 150 countries, with Slow Food UK celebrating the culinary traditions of different areas of the UK and seeking to help protect our edible biodiversity.
Slow Food has captured the public imagination and spread across the planet because it touches on a basic human desire. We all like to eat well, and are healthier and happier when we do.

Carl Honoré, In Praise of Slowness: Challenging the Cult of Speed
The time and potential cost implications of cooking from scratch using local ingredients have been contested in an opinion piece by Karla Fernandez for Feminist Wire. Fernandez suggests that the slow food movement can vilify all processed foods which have allowed both working women and men to spend less time in the kitchen. She alludes to the difference in processing, for example between frozen vegetables and a ready-meal.
While a trip to the farmers' market may not be feasible or affordable for every weekly shop and some elements of processed food may be unavoidable (or even desirable), it's still possible to make more sustainable decisions in supermarkets with some research, including around seasonal eating.
The Evolution of the Slow Food Movement and How to Eat 'Slow'
The speed of living and concerns around sustainability in food production have only increased since Petrini first shared his thoughts in the 1980s and initiated the slow living movement, referencing industrialisation and the creation of the 'machine'.
In 2018, the conversation around the environmental costs of our food consumption habits peaked with the release of new research from the University of Oxford. The study advised that two seemingly similar food products in the same supermarket could have wildly different environmental impacts and as consumers, we're not informed about the consequences of our purchasing choices due to lack of clear labelling. The research also increased discussion around the impact of reducing animal products in our diets as one of the most beneficial ways to support the planet on an individual level.
Food production, which includes growing, making, distributing, storing and cooking food, creates 30% of the world's greenhouse gas emissions. Food waste is another consideration intertwined with today's definition of slow food. The facts about food waste are alarming – UK homes throw away 4.5 million tonnes of edible food each year.
2018 also saw Collins Dictionary select 'single-use' as the word of the year, reflecting the increase in public discussion around plastic pollution and zero waste shops. The plastic bag tax has seen a shift in consumer behaviour, encouraging shoppers to bring their own. This suggests that a similar effect could be possible for food packaging and levies on high environmental impact foods.
Multiple consultancies have reported that many have increased their desire to become more conscious consumers since the start of the COVID-19 pandemic. In terms of attitudes towards food, the Soil Association reported the largest ever year on year growth (+12.6%) in the organic market for 2019-2020, which is now worth £2.9 bn.
While we're clearly at an environmental tipping point on the discussion around sustainability and how we make food purchases, we can also consider how the act of preparing and eating food has changed in the digital era.
The significance of meal times has arguably been devalued as we eat at our desks or accompanied by our smartphones, the latter breaking down conversations and distracting us from what's on our plates. The COVID-19 pandemic may have again shifted awareness in this aspect, showcasing the joy in the meditative and creative process of cooking from scratch when other activities were off limits, and re-assigning value to the importance of connecting with and over the food we consume.
Embracing Slow Food
There are a number of ways to embrace slow food and adopt more sustainable purchasing habits when it comes to groceries:
Research food labelling and the benefits of eating organic and Fair Trade, among others.
Use Ethical Consumer to research the most sustainable brands for products such as olive oil, tinned tomatoes and even dog food.
Reduce your carbon footprint by eating seasonal produce, while helping to support local producers and culinary heritage in the UK.
Embrace slow gardening and try your hand at growing your own fruit and vegetables for zero food mile garden-to-table meals and seasonal supper clubs.
Plan meals in advance and only buy what fresh food you really need, in order to cut down on food waste. Plus, invest in a compost bin if you have the space.
Use resources like the Good Fish Guide to understand the environmental impact of different foods.
Explore solutions to cut down on single-use plastic packaging and other waste, such as visiting refill stations or buying loose vegetables.
Make time to cook from scratch and try out new recipes using good quality, fresh ingredients.
For inspiration on living and eating with the seasons, read our monthly guides:
---
This article was first published in March 2019 but is frequently updated with new information and inspiration around the slow food movement. Last updated: November 2021.