Mainland Greece and and its sought after islands reportedly attract some 32 million visitors each year. With delicious Mediterranean cuisine, turquoise waters, bountiful sunshine and a rich history, there's little surprise why so many of us are flocking to this part of southeastern Europe for our summer holidays.
Popular spots such as Mykonos and Santorini swell with tourists in the warmer months and prices have risen to match the demand. If you're seeking rustic island charm, fewer tourists and a slower travel experience, Skopelos, the largest of the Sporades Islands in the Aegean Sea, may be the hidden gem you are looking for.
Slow Travel in Skopelos
Skopelos is now known as the Mamma Mia island after the first film was set there in 2007. Yet, aside from the iconic clifftop church, Agios Ioannis Kastri, and beautiful beaches that featured in the screenplay, there are very few places on the island that would be considered traditional tourist attractions. The island is sleepy and calm, but with a surprisingly good public bus service in the summer months.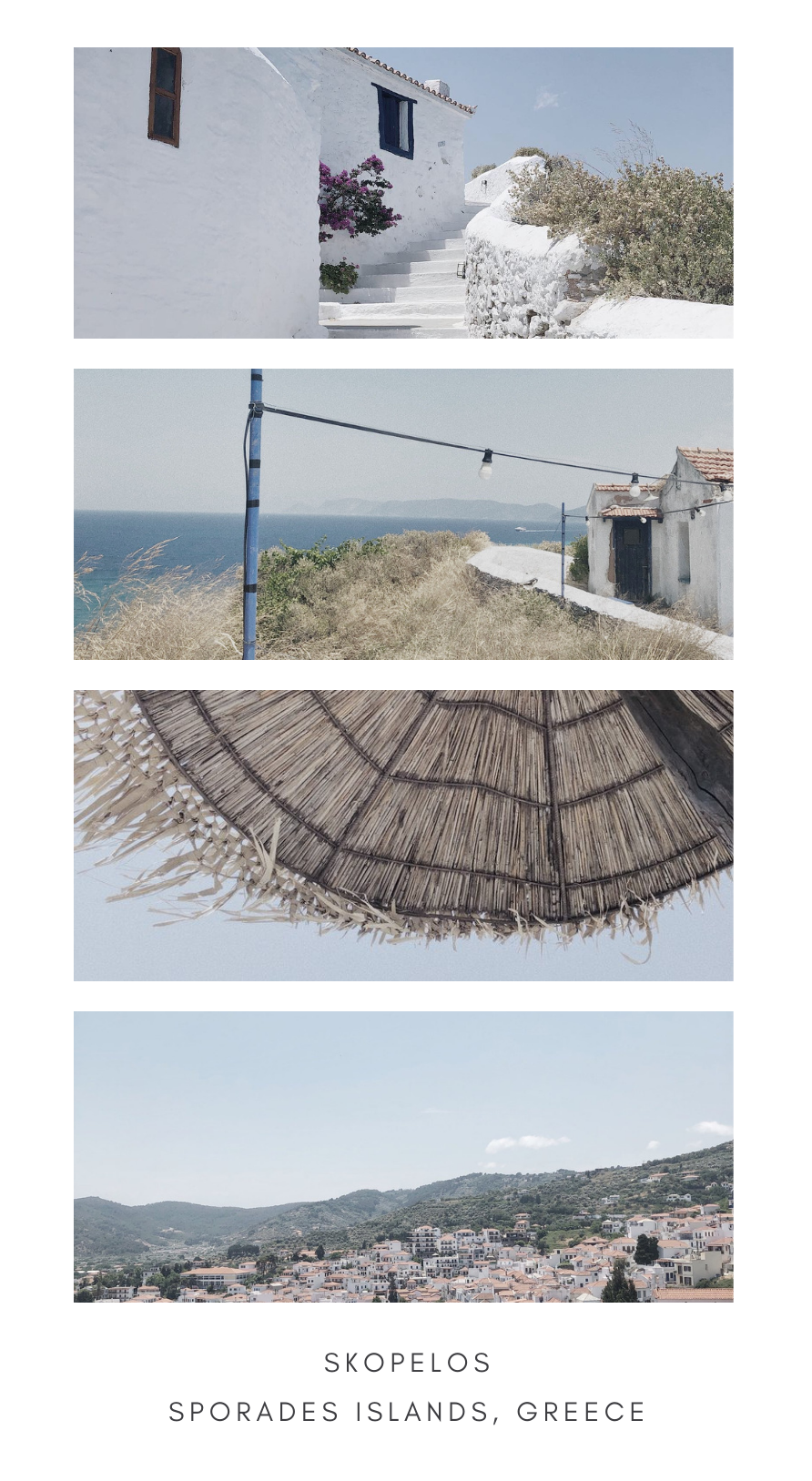 Places to Explore in Skopelos
Skopelos Town is full of narrow, winding streets, bursting with colourful bougainvillea and framed with shutters in pastel tones. Tavernas and bars are tucked into nearly every corner, some offering brilliant views of the harbour and Aegean sea below.
Aside from Skopelos Town and the island's second largest town, Glossa, the countryside is predominantly marked by olive and pine trees, the latter releasing a beautifully sweet scent. Alongside olive oil, made at the Antoniou Family Olive Press, honey is another local product to try. Beekeeping is a popular pursuit and it's not uncommon to see hives dotted around the landscape. There are many hiking trails for those who want to really explore the island's terrain.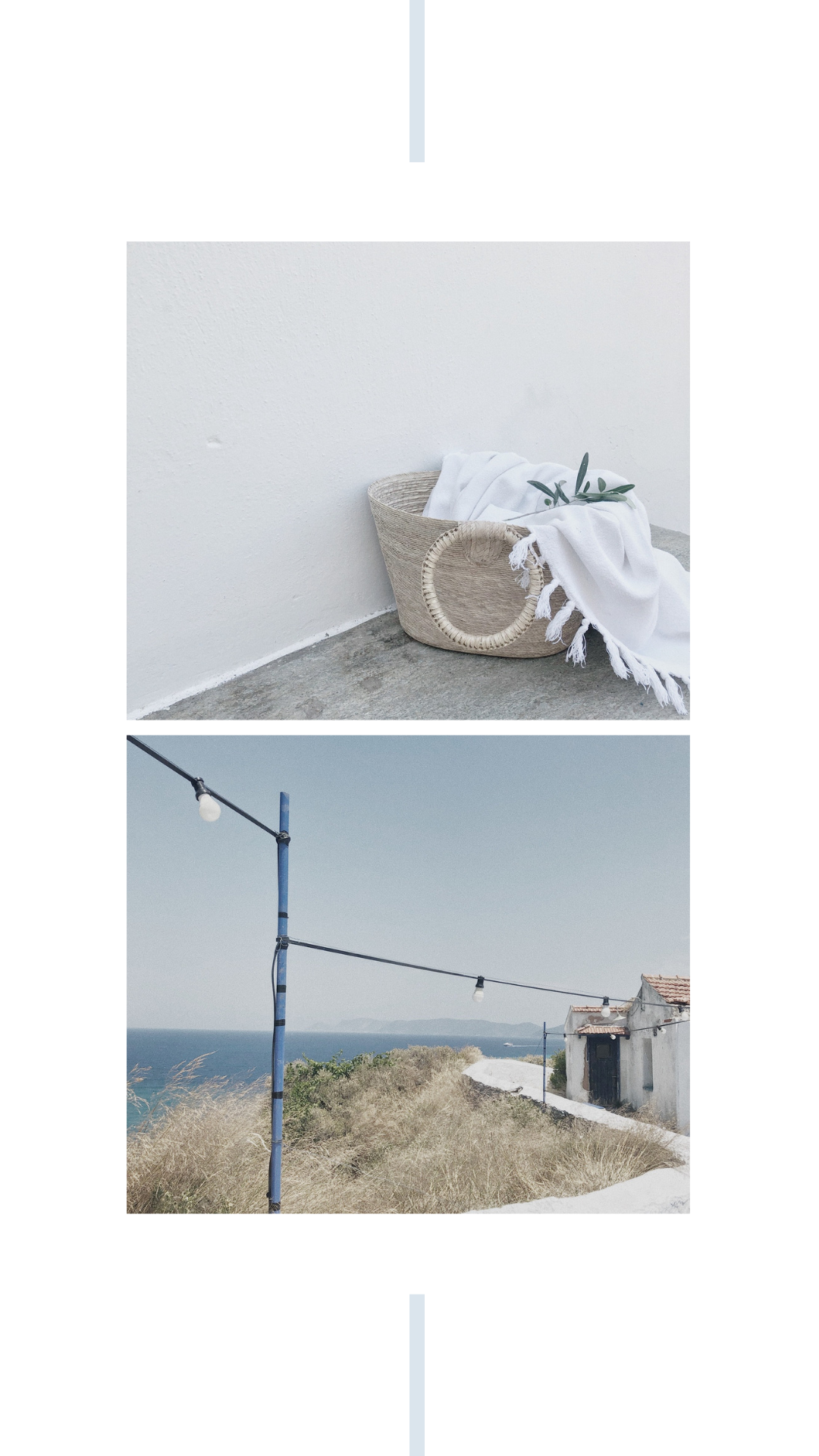 Skopelos Beaches
If hiking isn't your idea of slow, there are many beautiful beaches on Skopelos to enjoy. Some of the most popular include Kastani, reached by a winding road through dense pine forest, Agnontas, with its beachfront tavernas, and Stafylos, on the south side of the island. Walk along Stafylos beach and you'll reach a cliff path which takes you up and over to a quieter beach called Velanio (the far side, beyond the rocks, turns into a nudist beach).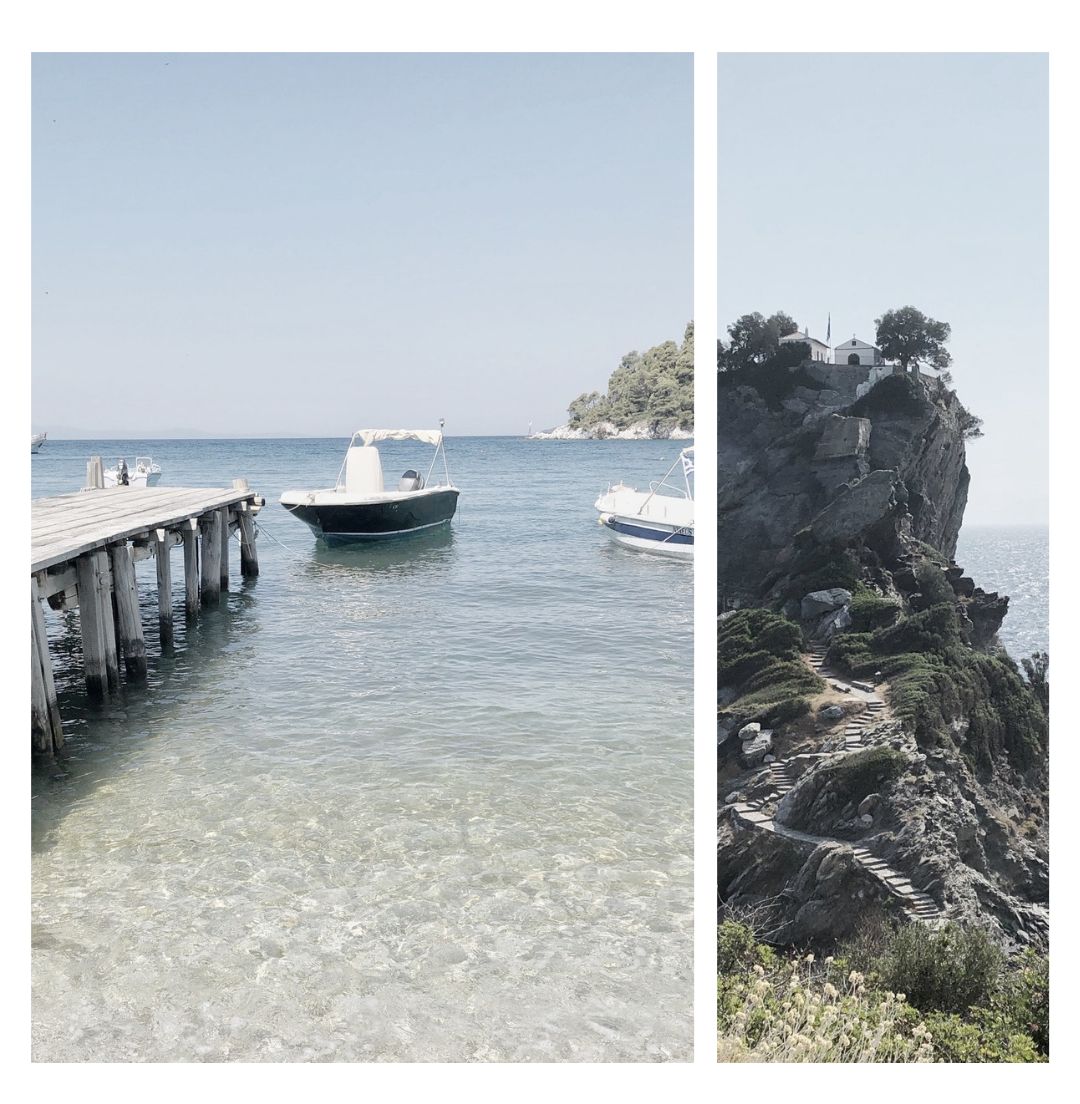 The fact that Skopelos doesn't have its own airport is part of its charm and undiscovered feel. The ferry ride from Skiathos or the mainland is a great opportunity to practise slow travel and enjoy the views from the boat. It may require a little more planning to sync your flights and ferry, but once you arrive, you'll soon slip into Skopelos' slower pace of life.
---
More slow travel ideas: