Like the occasional chair, a coffee table book represents a quiet moment, often spent alone. These thick, beautifully bound books aim to inspire us with their words and photography, and often make attractive interiors accessories in their own right. Coffee table books are to be picked up and perused at leisure, the ideal accompaniment to a cup of tea on a weekend afternoon.
From travel to house plants, there's a coffee table book out there suited to everyone's interests. Some of our favourites are those featuring beautiful, slow interiors which encapsulate the slow living lifestyle. They are an ultimate source of inspiration, particularly for sustainable ideas and how to build a home that reflects your values and lifestyle.
We've curated some of our favourite interior design coffee table books below.
Best Interior Design Coffee Table Books
Still: The Slow Home – Natalie Walton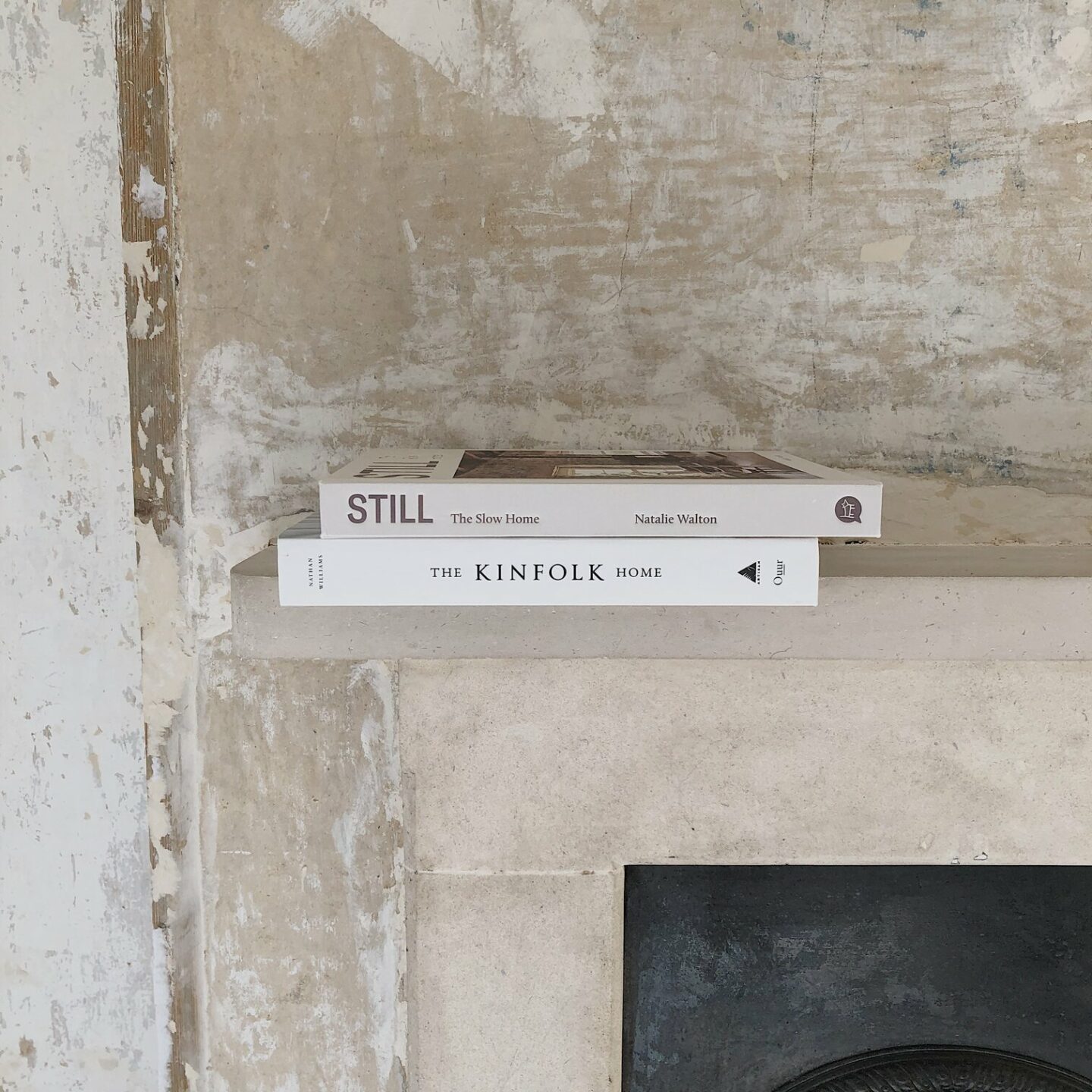 Natalie's moving introduction gets to the crux of the slow living mentality. She questions why we consume and why we are prone to constantly filling both our dairies and our homes with more stuff and more commitments. Her beautiful book shares twenty homes and the story of their inhabitants, who have all chosen to embrace slow living and start simplifying their lives. After reading Still: The Slow Home, you'll feel encouraged to reflect on your own buying and lifestyle choices.
Favourite quotes from Still: The Slow Home:
"When we simplify from the inside out – rather than attempting quick-fix solutions from the outside in – the changes we embrace become systematic rather than just surface-based."
"We need to build a pause into our decision making and be more considered – from goods, media, marketing and messages, to unwanted advice and opinions, which sometimes are our own."
"When we focus on the real beauty of our life – and not what we think will buy us happiness – there is less room for dissatisfaction, comparison and greed."
The Kinfolk Home – Nathan Williams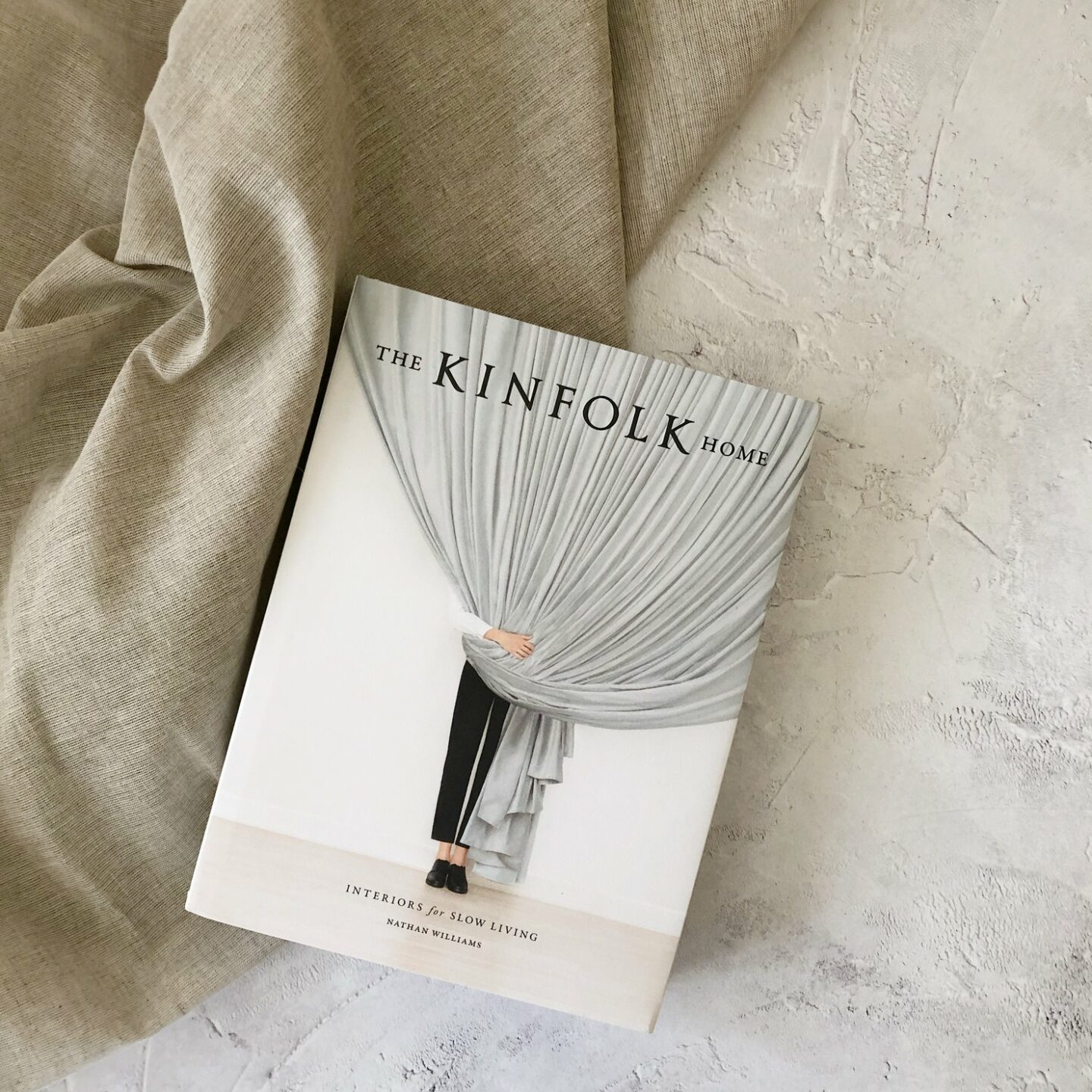 The Kinfolk Home likely needs little introduction. This beautifully shot and artfully arranged book covers three types of homes; homes for community, homes for simplicity and homes for slow living. Williams talks about our homes as a reflection of our beliefs, shaped by what slow living means to each of us. It challenges the idea that there is one single slow living interiors aesthetic.
Favourite quotes from The Kinfolk Home:
"Slow living is less of a style and more a deeply personal mentality."
"The function of our homes should dictate the way we decorate them, not the other way around."
"Slow living isn't about determining how little we can live with – it's about working out what we simply can't live without." (One of our favourite slow living quotes which applies beyond your home's interiors)
Mad About The House: 101 Interior Design Answers – Kate Watson-Smyth
While not discussing slow living as such, Kate's popular book features in our list of favourites because of the focus on designing a home for longevity. Before Kate addresses some of the key decorating questions she often gets asked, she poses her own. She encourages you to ask yourself six questions (who, what, when, where, why and how) when planning a new interiors scheme to ensure you end up with a space that suits your lifestyle for the long term.
Favourite quotes from Mad About The House:
"Surely it's about making the right choices and living with them because we love them, rather than chucking things out after a year because someone tells us they're no longer on trend?"
"I am constantly amazed by the number of people who just decorate a room the way they fancy."
Home for the Soul: Sustainable and thoughtful decorating and design – Sara Bird & Dan Duchars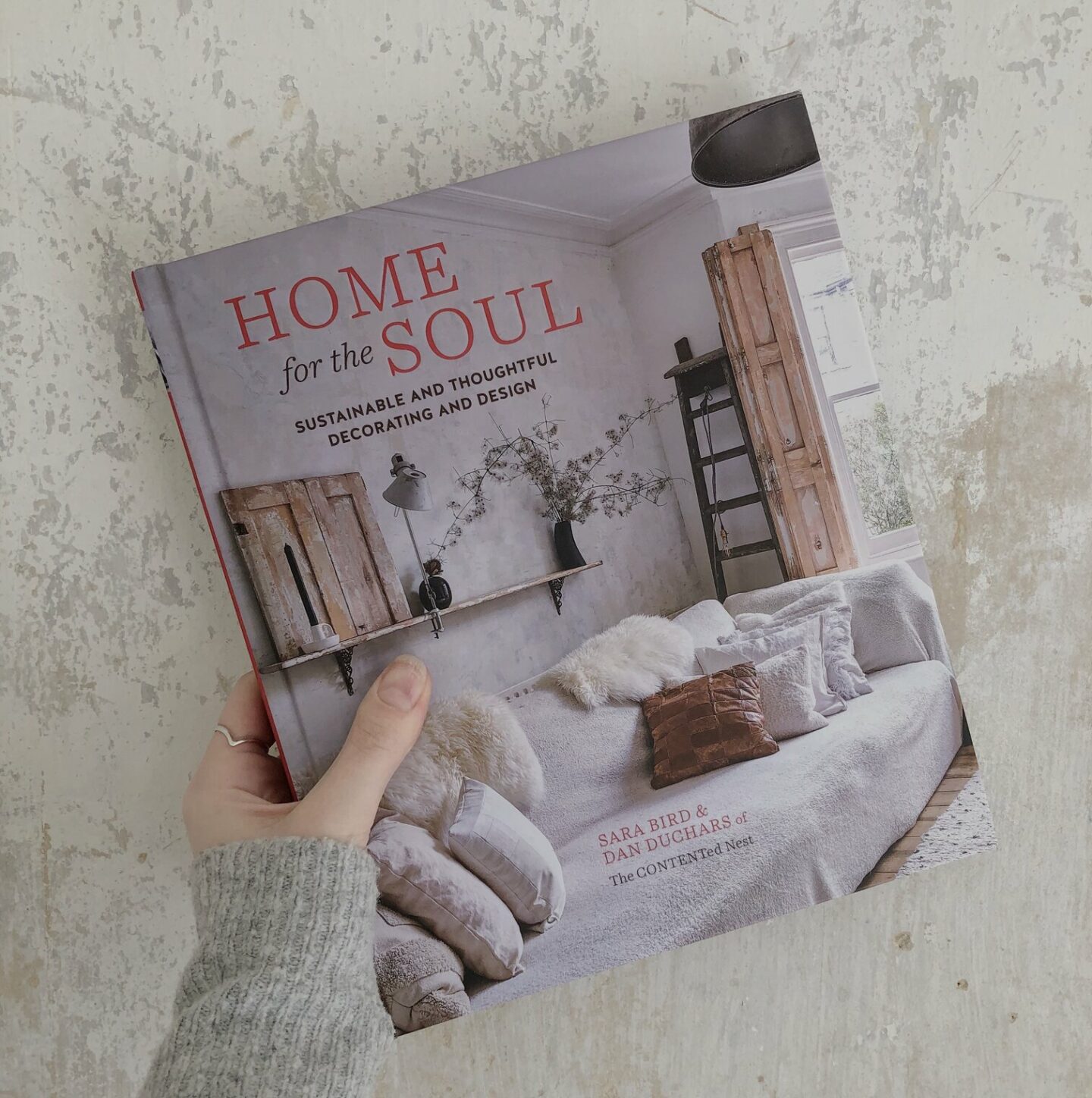 Home for the Soul was published in September 2020, making it one of the most recent books in this list. The focus is on creating beautiful, soulful homes with sustainability and conscious design at the core. The first section shares practical tips and inspiration for thrifting, upcycling and mixing old and new, while the second visits real life homes that have been consciously decorated.
Favourite quotes from Home for the Soul:
"In today's fast-paced world, where haste and waste often dominate, we seem to be at a tipping point when it comes to how we design, decorate and inhabit our own spaces."
"We are realizing that constantly acquiring new stuff and chasing trends doesn't necessarily make for a nurturing, health-giving, happy home."
We're always on the look out for more slow interiors books to add to our list. Have we missed your favourite? We'd love to hear your recommendations. For more ideas, try our list of slow living magazines and slow design principles.