When you think of day trips in Somerset and the South West, Bath and Bristol probably spring to mind first. Both cities have a lot to boast about, but there's another smaller town in Somerset that should be on your radar for a slow day out – Frome.
Located approximately 13 miles south of Bath, Frome is a thriving market town with quaint, historic streets lined full of creative, independent shops. It's also home to a renowned foodie market.
It's been voted among the top ten places to live in the South West of England by The Times and often claimed to be a favourite for Londoners moving out of the capital. Think Stoke Newington vibes and you're getting pretty close.
Here's what not to miss on your visit to Frome.
Shopping in Frome
An update for COVID-19 – recent visits to Frome saw many shops open and serving, but the Frome Independent market isn't currently taking place. Plan ahead if visiting and be aware that some of the information below may now be different.
Independent Shops
St Catherine's is sometimes referred to as Frome's artisan quarter. It's made up of Catherine Hill – a steep cobbled street of independent boutiques and cafes, and nearby Paul Street, Palmer Street and Stony Street. Cheap Street is another must-visit street a few minutes walk from St Catherine's. It's home to more indie stores, as well the town's charming leat – a channel of water that flows in the middle of the narrow street from the spring at the church above.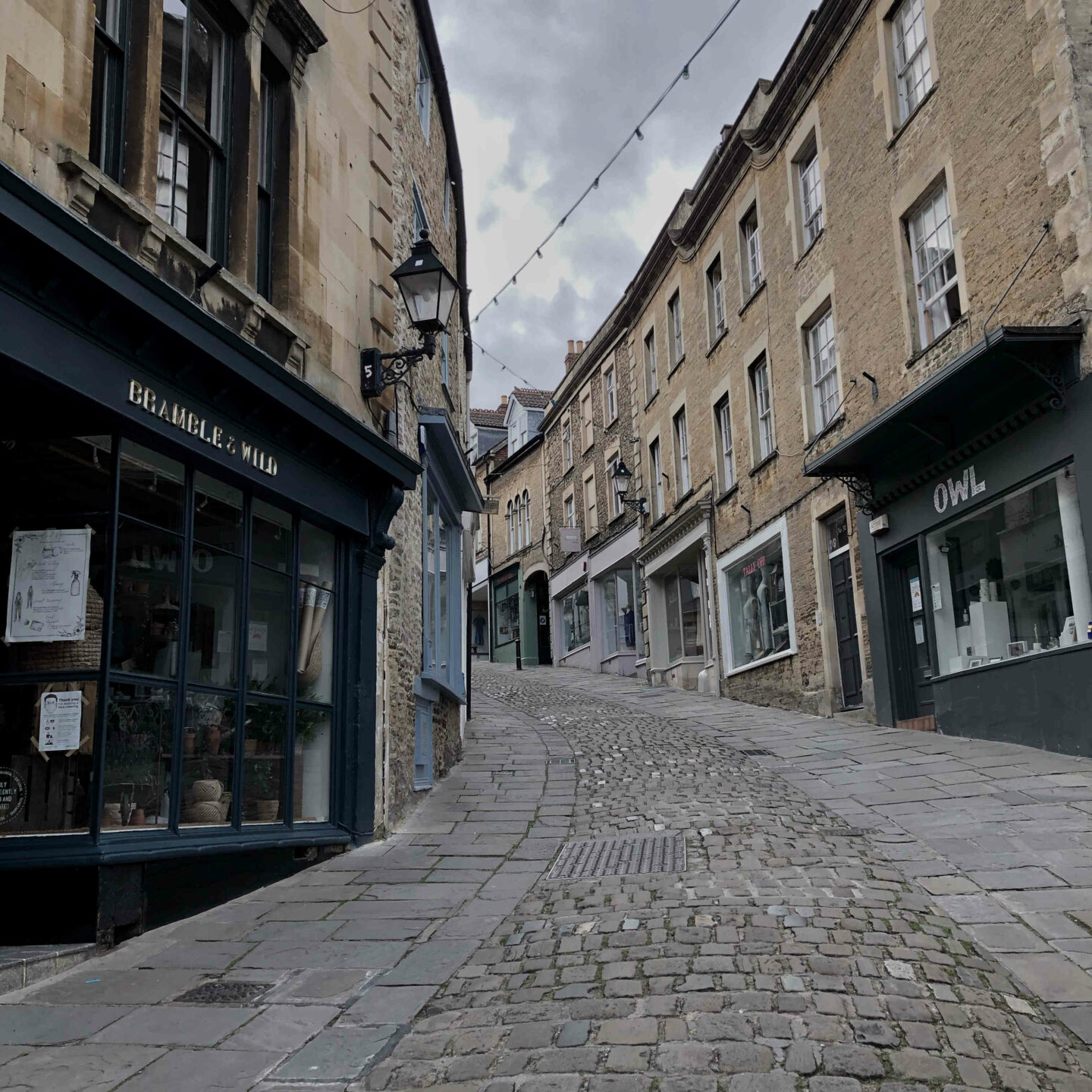 You'll find home interiors stores, craft shops, flower and plant emporiums, vintage shops, bakeries, cafes, an ethical beauty salon and fashion boutiques lining the pretty streets. Here are a few shopfronts to whet your appetite for shopping in Frome:
Frome Hardware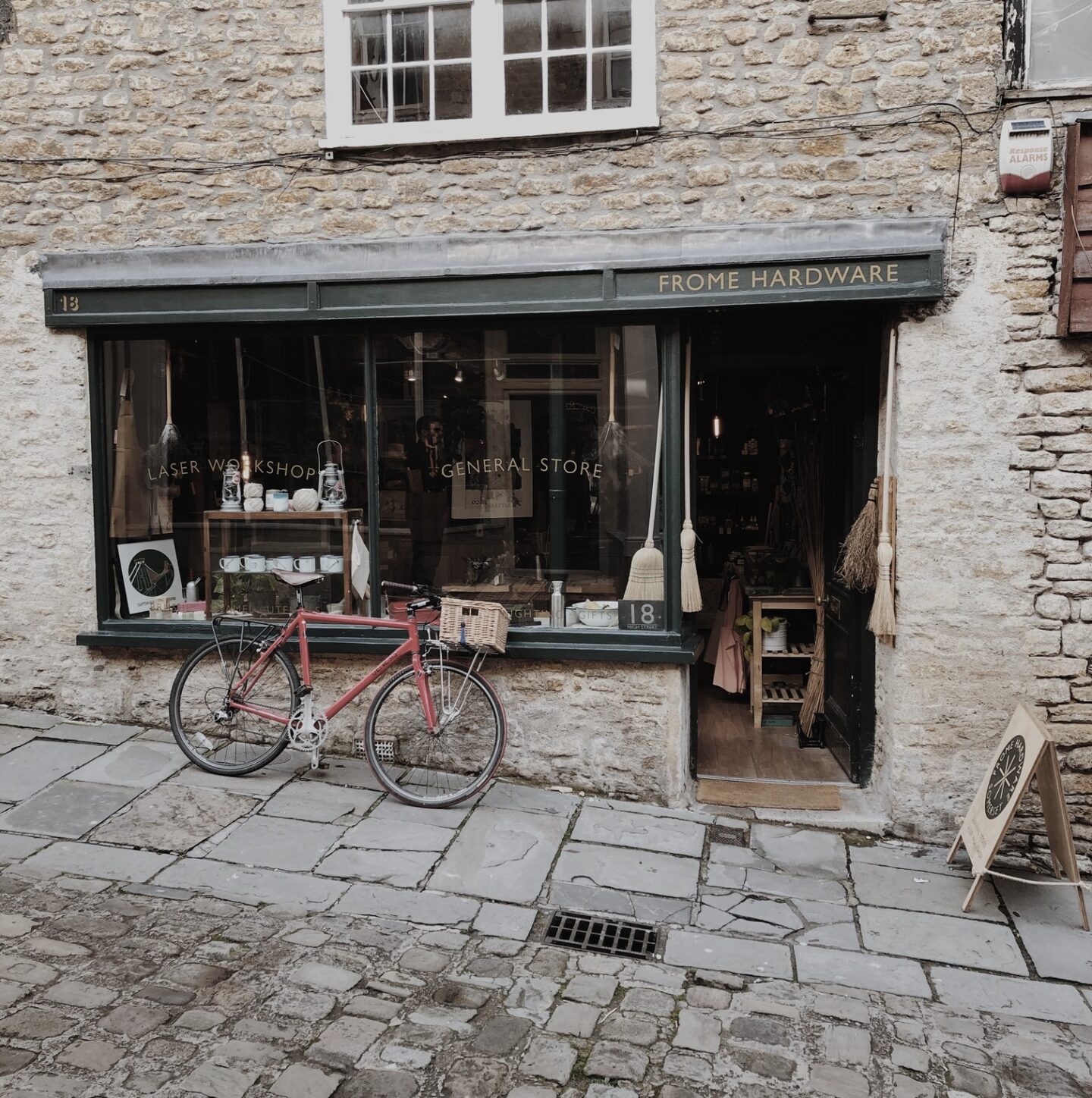 Pilea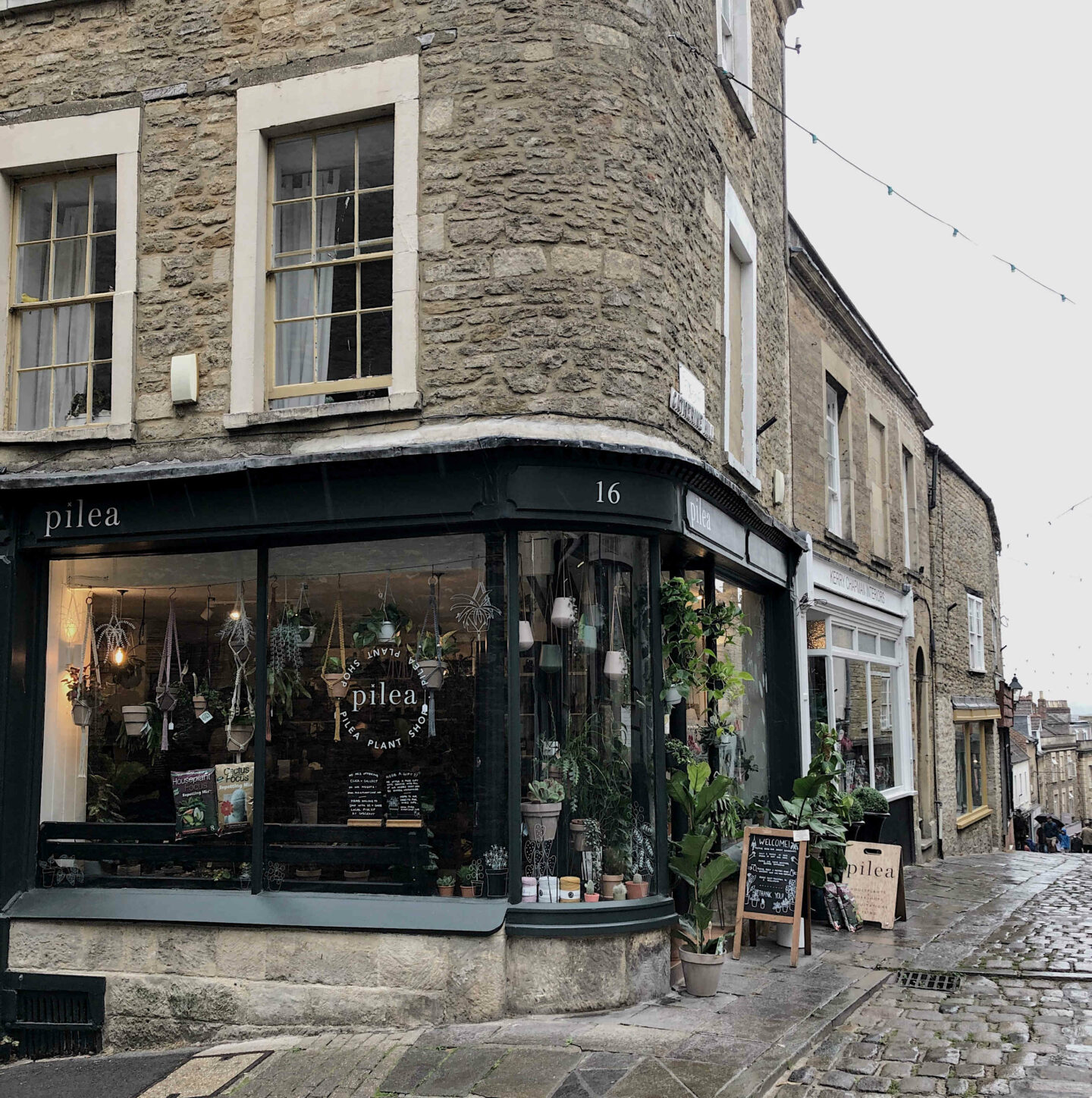 Bramble & Wild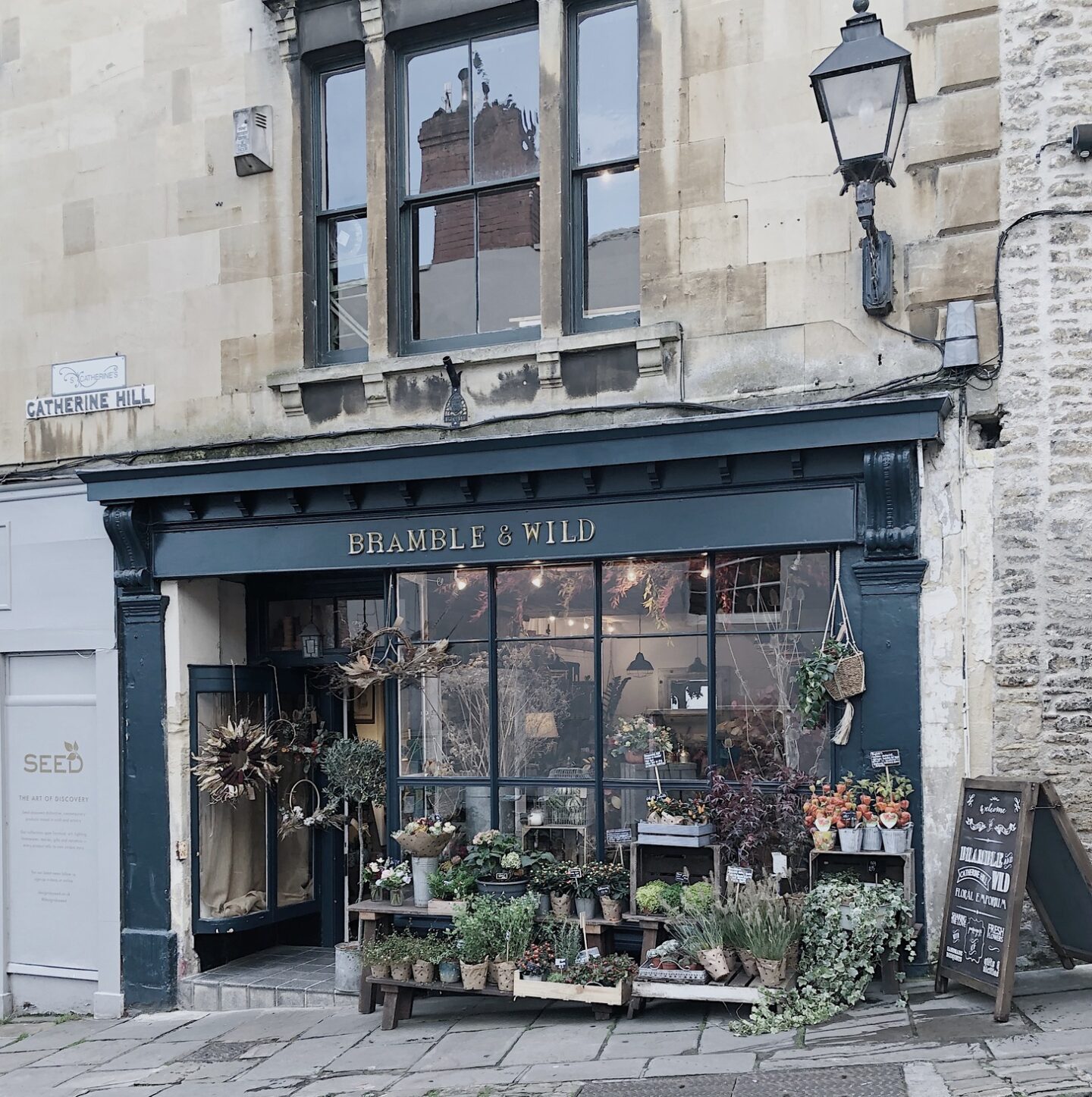 Baxter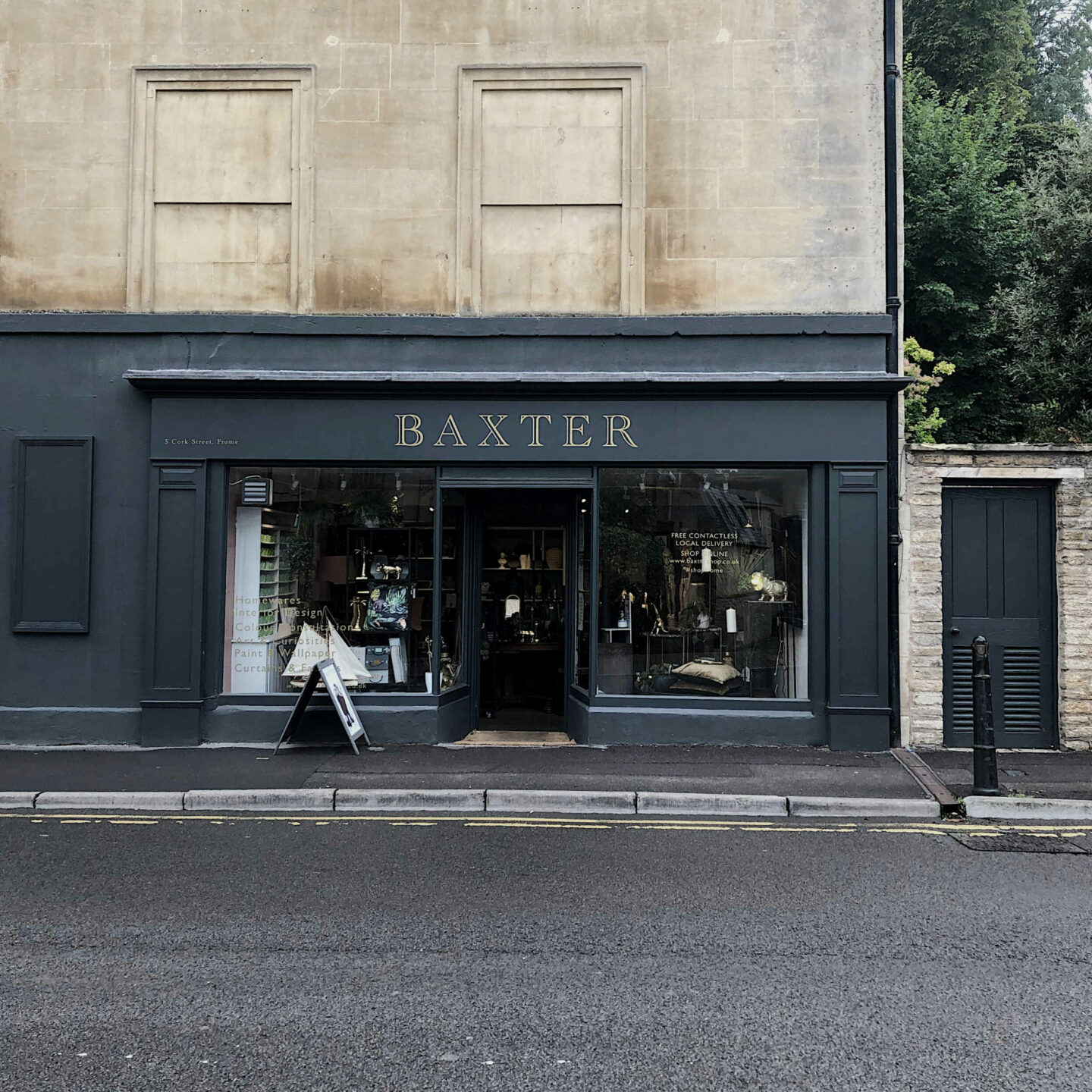 Markets in Frome
Frome is most definitely still a bustling market town. There are many different markets taking place each month, as well as weekly.
Frome Independent – Gaining quite a reputation, this popular market for local produce, contemporary craft and collectibles takes place on the first Sunday of the month from March to December. If you have already been recommended a visit to Frome, it's probably the market everyone keeps telling you about.
Frome Farmer's Market – Somerset is known for being a foodie hotspot. This market takes place every second Saturday and offers vegetables, cheese, meat, bread and more.
Frome Vegan Market – This is Somerset's first regular vegan market. Taking place on the first Saturday of the month, you'll find gifts, clothing, food and accessories.
Frome Country Market – For local produce, plants, crafts and art, visit this weekly market that pops up every Thursday in Cheese and Grain – a renovated not-for-profit venue that's home to many markets and live entertainment.
Frome Collectors and Flea Market – On Wednesdays, you can find second hand goods, antiques and collectibles at this market.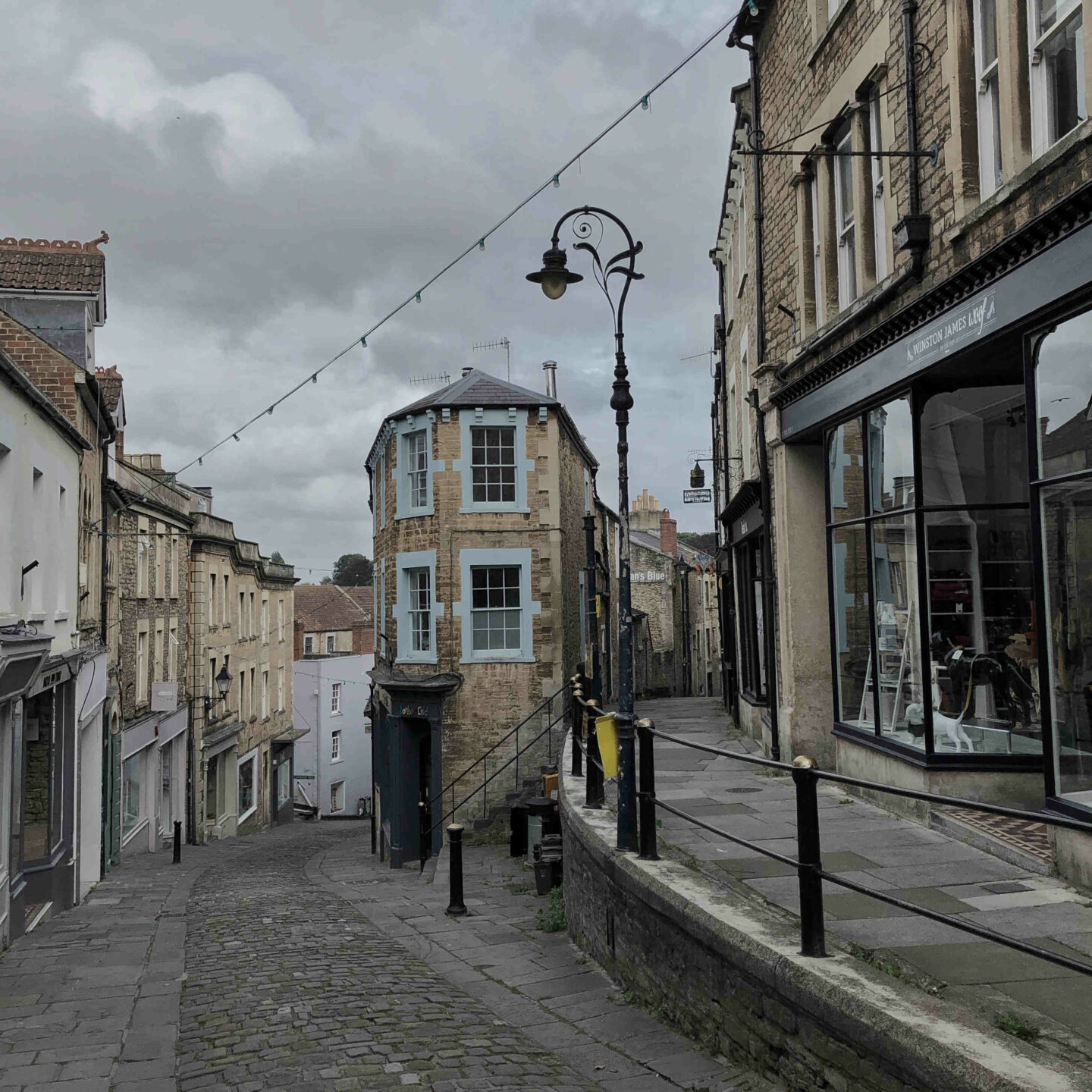 Eating in Frome
If you've missed market day, there are still plenty of places to enjoy great food in Frome.
The High Pavement – a popular 'evening cafe' that is only open on Friday and Saturday evenings and champions slow food by sourcing locally
Fat Radish – a friendly restaurant for modern seasonal cuisine and cocktails
Eight Stony Street – a large restaurant at the bottom of Catherine Hill with delicious sourdough pizzas and big windows for people watching
Palmer Street Bottle – a relaxed bar and bottle shop for craft beer and cheese
The River House – a popular cafe for brunch and cake
Rye Bakery – a bustling cafe in the setting of a converted church (the giant cinnamon buns rival those of London's Fabrique)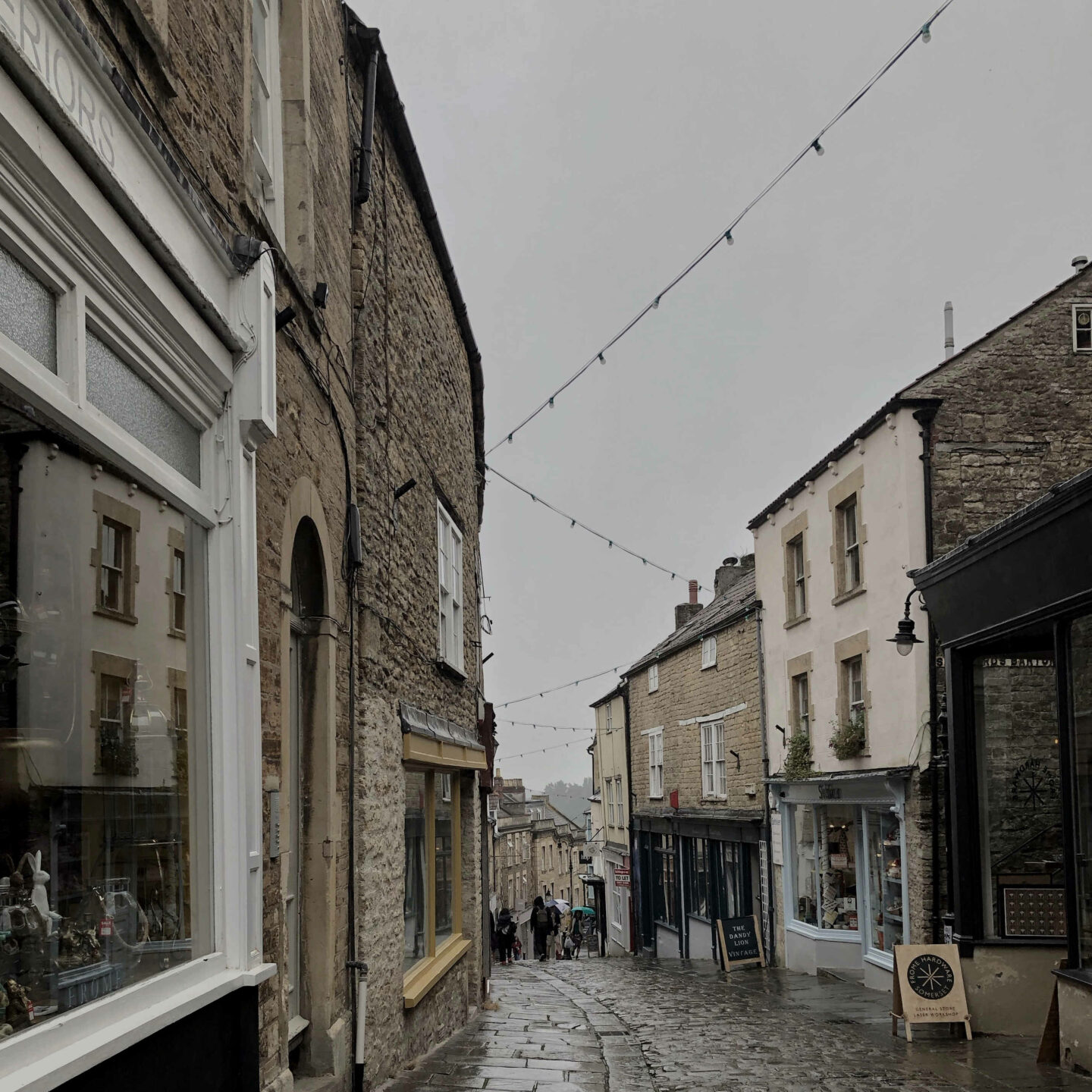 Getting to Frome
From London:
By train: from around 1 hour 55 minutes
By car: from around 2 hours 20 minutes
From Bath:
By train: from around 45 minutes
By car: from around 30 minutes
From Bristol:
By train: from around 1 hour
By car: from around 1 hour
If you like shopping local and picking up something a little different, Frome is your ideal destination. All of this against a backdrop of beautiful stone buildings and narrow streets – what's not to like?
---
More slow travel inspiration: