When you think of Victoria, you'd be forgiven if your mind first races to flashbacks of running for the Gatwick Express and traffic jams of coaches. Now, however, the busy area has much more to offer than transport.
A short stroll from the station leads you to Eccleston Yards, a Grosvenor redevelopment of 19 different outlets for independent business, wellness, co-working and eating. Grosvenor intended the space to create community and attract new visitors to not only this previously derelict space, but to the area itself. In their words, Eccleston Yards is 'a destination that can champion and introduce new and innovative brands'.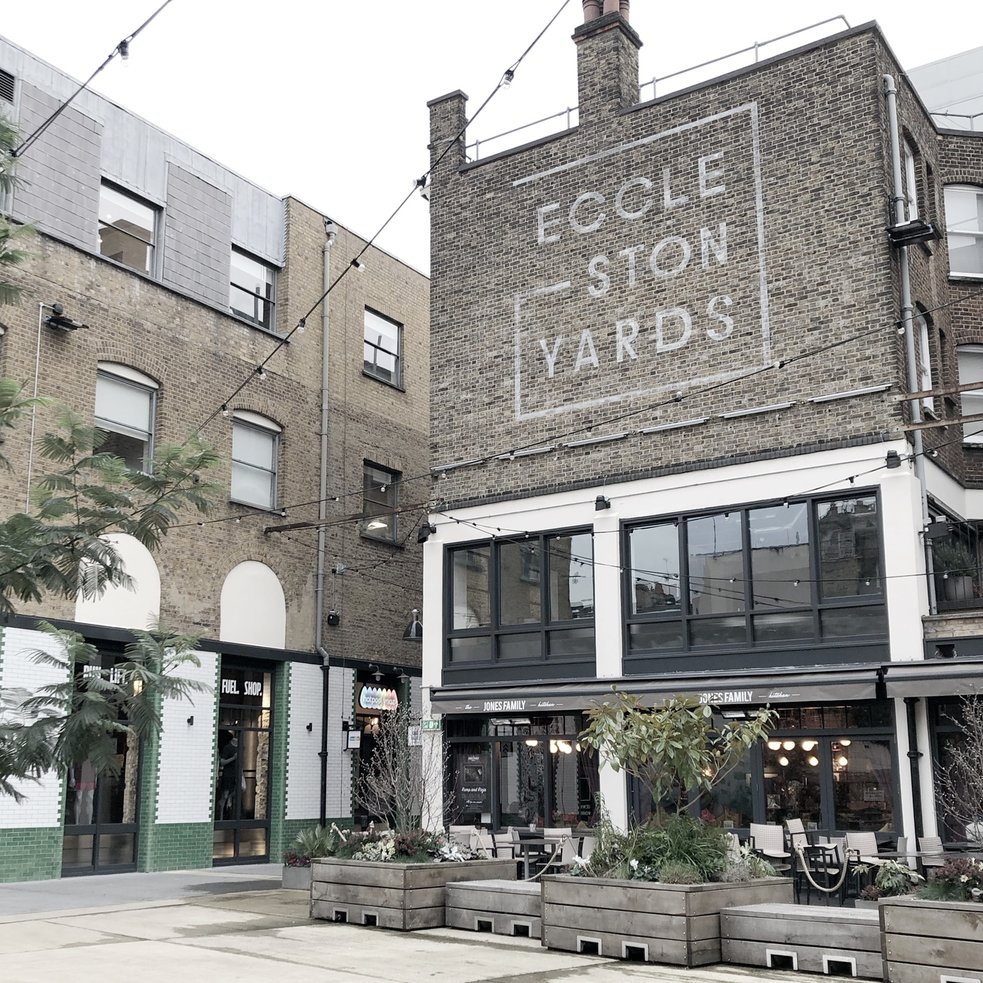 Inside, there is a central courtyard with the now Instagram-famous street art mural of Frida Kahlo, created by London-based artist ZABOU. By day, it's a welcome escape from London's busy streets, and by night, the festoon lights that are strung across the outdoor area create a cosy and inviting atmosphere.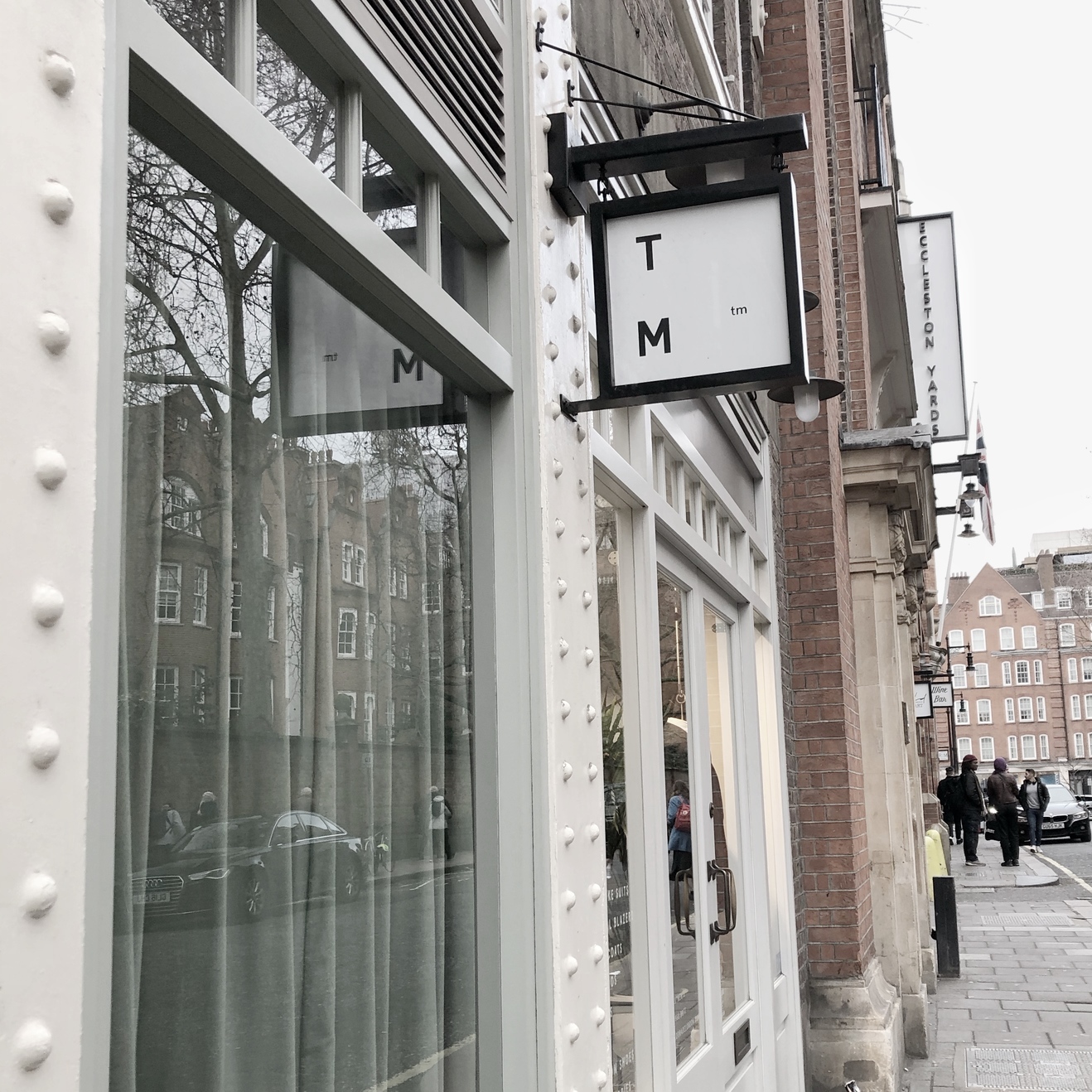 Wellness at Eccleston Yards
If you're seeking slow spots to find calm and quiet in London, Eccleston Yards delivers plenty of options. Alongside yoga and beauty outlets, there's a mindful painting gallery, arguably one of London's most beautiful pottery studios, and a meditation centre.
Re:Mind
Re:Mind offers a range of different sessions and workshops, including breathwork, yoga, reiki healing and meditation. Each takes places in a bright, calm and plant-filled environment. They also have an eco shop and are conscious in nature, avoiding all single use plastic.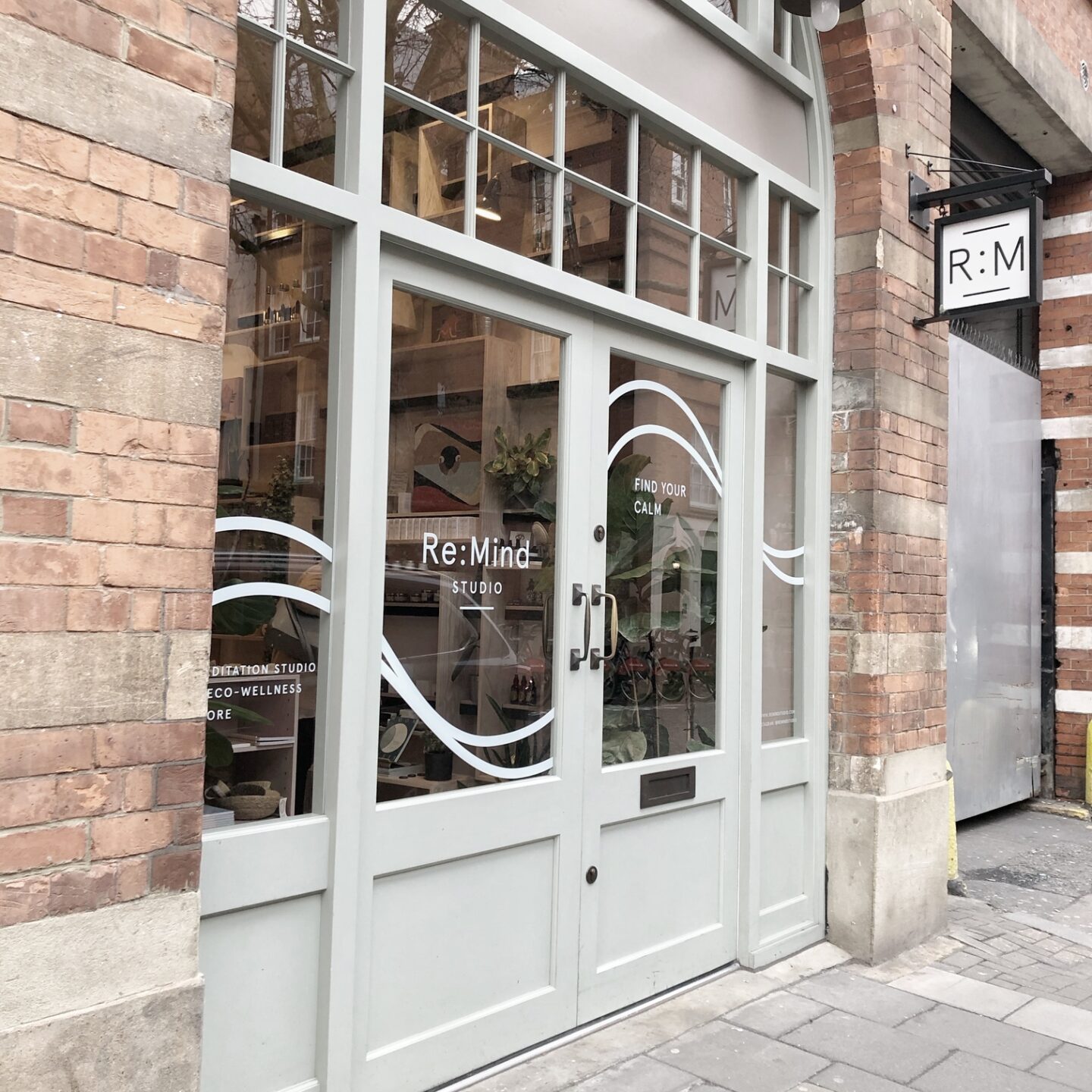 MasterPeace Studio
MasterPeace Studio claims to be London's first art experience dedicated to mindfulness. Open every day of the week, you can peruse the small gallery or take part in a guided or freestyle mindful painting or sketching session. The studio uses light technology to portray an image you've brought along on your smartphone onto paper, making it easy to get started if you're a novice.
Studio Pottery London
Studio Pottery London is a beautiful, airy studio offering classes as well as dedicated space for members to throw their pots. In their own words, Studio Pottery London claims that the craft 'provides a counterbalance to the hyperactive, mechanised, and technologically saturated metropolis'. In other words, for frazzled Londoners, pottery throwing involves a slow process that helps unlock creativity.
---
Eating at Eccleston Yards
Among the food and drink offering at Eccleston Yards is Bâtonnage Wine Shop & Bar and The Jones Family Kitchen, a steak restaurant. A particular highlight, however, is Wild by Tart. The mixed used space (a dramatic former power station and coal store) forms a deli, restaurant, boutique and photography studio created by the founders of catering company Tart London, Jemima Jones and Lucy Carr-Ellison, alongside photographer Tom Warren. Their menu encompasses lots of small plates, all packed with flavour and colour, and has an emphasis on seasonal, high quality ingredients.
Whether you feel like enjoying a nice meal or spending a few hours taking part in a mindful experience, Eccleston Yards is a welcome slow escape from the frantic pace of the capital city in a rather unexpected location.
Eccleston Yards is located off Eccleston Place, a five minute walk from Victoria Station.