Cherry trees and their candyfloss pink blossom are known as sakura in Japan. The beautiful pink blooms have become quite a draw for tourists from around the world, and symbolically, sakura represents the start of spring and a period of renewal.
To celebrate their fleeting existence (usually around two weeks), the Japanese picnic beneath the trees – a thousand year old tradition called hanami ('watching blossoms').
In Japan there are entire weather forecasts dedicated to anticipating when sakura will bloom around the country. In 2020 the first blossom has been spotted in mid march in Tokyo. Due to a warm winter the trees are flowering earlier than usual. Generally, in London, cherry blossom is at its peak in April – it's hard to miss with thousands of pastel pink images flooding Instagram. That said, it can also arrive earlier if the winter was milder. In the capital, we enjoy a mix of white and pink blossom, usually also accompanied by or slightly preceded by blooming magnolia trees, and then followed by wisteria in May/June. In 2020, some trees have started blooming in mid March in London and the magnolias are looking majestic.
The mindful nature of hanami, the intentional act of enjoying the beauty of the flowers and appreciating their short lifespans, is a great reminder to slow down and appreciate London at one of its most beautiful times of year. Of course, while being respectful if photographing the pink petals on residential roads.
Where to See Blossom in London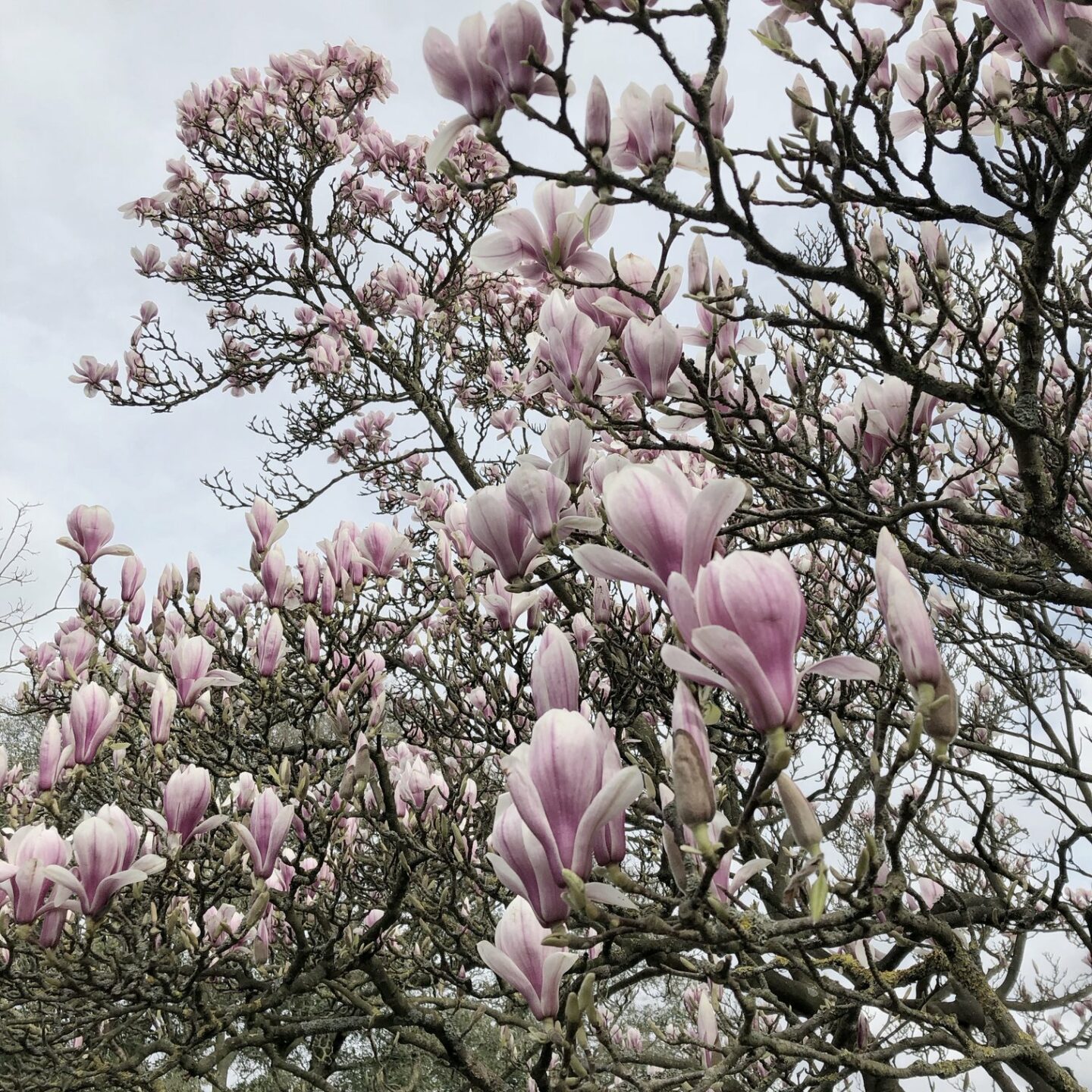 Regent's Park
There's plenty of candyfloss pink blossom trees in Regent's Park, but some of the best are around Avenue Gardens and Chester Road.
St Paul's Cathedral
A spot you'll likely see popping up on Instagram at this time of year, this famous London landmark is framed with pretty blossom trees.
Kew Gardens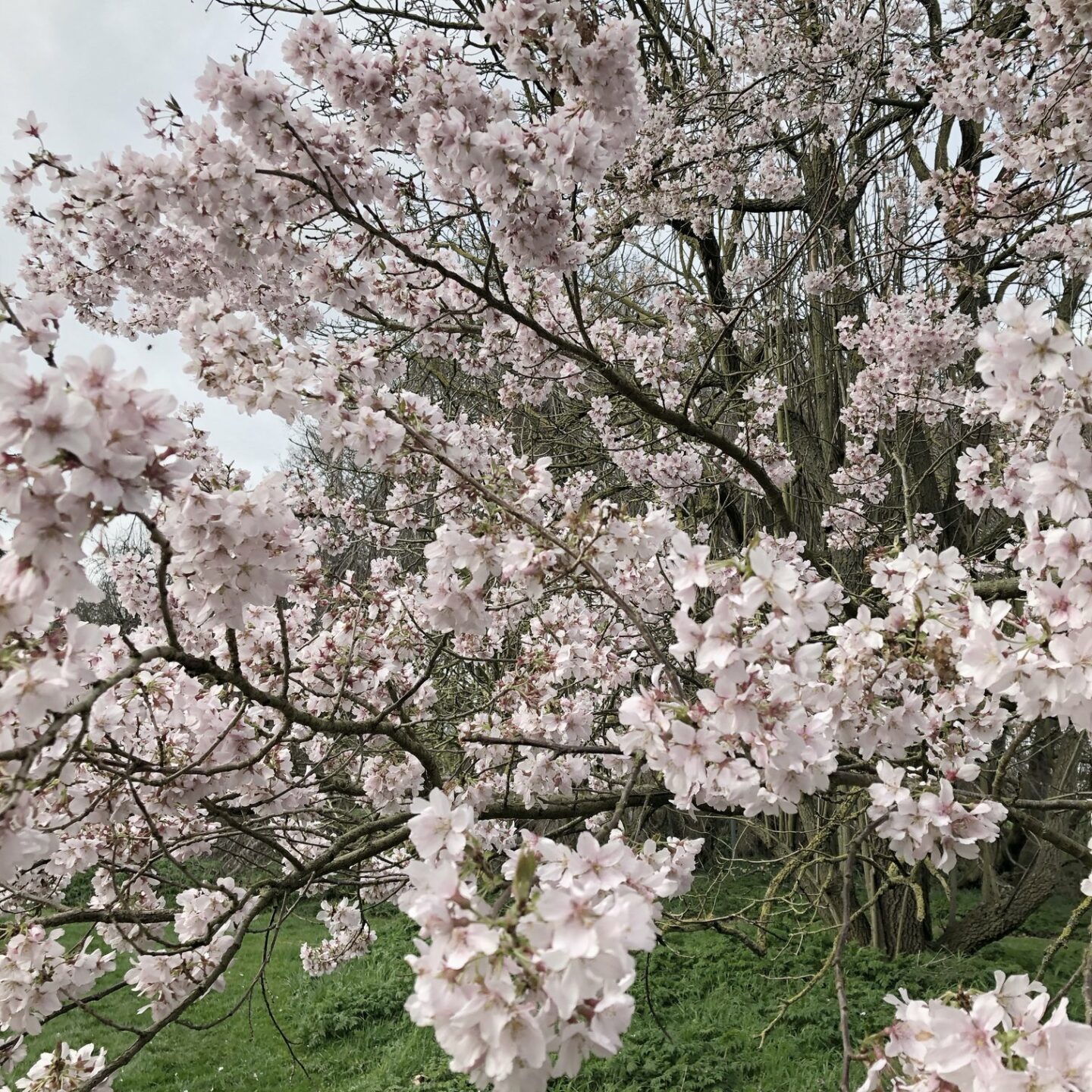 Kew Gardens becomes awash with cloud-like cherry blossom during the spring. The dedicated Cherry Walk creates a blossom-lined path to the Temperate House. The gardens are also home to various types of magnolia trees as well as daffodils, crocuses and other spring flowers.
Read more about Kew Gardens.
Kyoto Garden, Holland Park
Built to celebrate the Japan festival in 1992, the Kyoto Garden in Holland Park draws visitors for its blossom trees, as well as roaming peacocks and interesting planting.
Greenwich Park
Beyond the Observatory, follow Blackheath Avenue until you come across a footpath leading to Ranger's House. The path leading to the house is lined with closely packed blossom trees, making it a favourite for Londoners, as well as photographers.
Ravenscourt Park
Ravenscourt Park is probably one of the least well known blossom hotspots in the city. A pretty park between Hammersmith and Chiswick, Ravenscourt Park is perfect for a leisurely stroll, followed by coffee in the W6 Garden Centre, which is nestled below the underground arches.
Read more about the W6 Garden Centre and London's plant shops.
West London: Kensington, Chelsea, Notting Hill, Hammersmith and Chiswick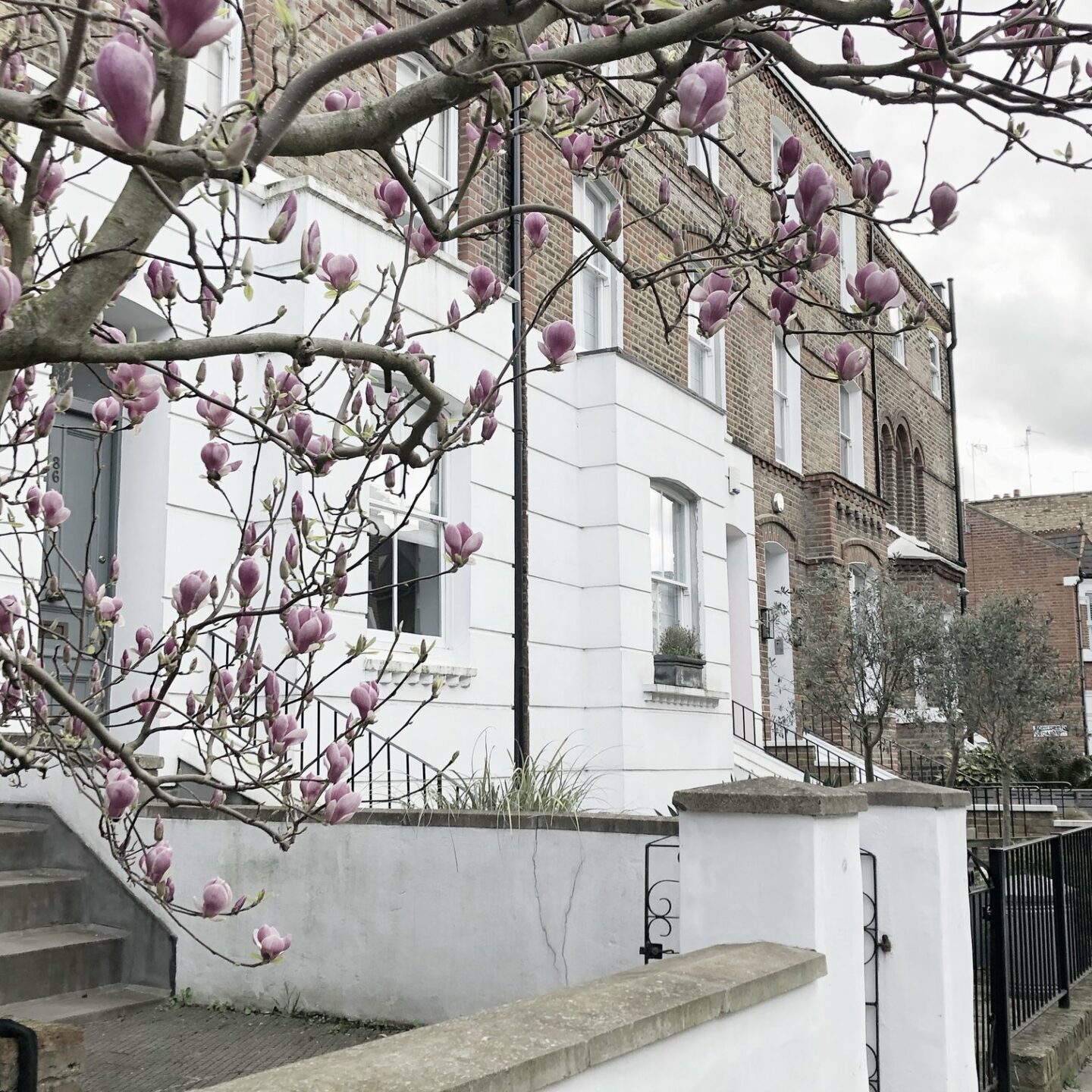 Wander West London streets during spring and you'll stumble across unexpected beautiful blooms of both blossom and magnolia trees. To be sure to see them, try Kensington Gardens, starting via the Lancaster Gate entrance, or the area near the Albert Memorial.
Find more places to enjoy nature in London.