The most wonderful time of the year, or the most stressful?
It depends on your perspective, but there's arguably a lot of pressure to put on the perfect Christmas, while squeezing in social and family commitments and finishing off work or university projects before the new year.
It's easy to get swept up in the busyness and forget to actually enjoy the festive season while you're planning for it. And when you then inevitably start to lament that it is passing too quickly, you are no longer in the moment. You might experience something like anticipatory nostalgia, the feeling of missing something that's not over yet. It's quite a paradox, isn't it?
To tackle the festive stress, find seven tips for embracing a slower and more meaningful Christmas below.
How to Have a Slower, More Meaningful Christmas
1. Be Present
A lot of effort goes into preparing for Christmas, yet, it often feels like the day itself is over in a flash. While no one has the superpower to slow the rate at which time passes, you can make a conscious effort to be more present during festive activities in the run up to Christmas Day and on the 25th. Ditch your phone for a while to really connect with friends and family and forget FOMO or pressure to celebrate a certain way as shown on social media.
2. Spread Goodwill
The volume of emails received from retailers from Black Friday onward is enough to make most of us go crazy. TV adverts and these relentless emails create an urgency to buy and buy now, in turn unleashing a commercialism around Christmas and pressure to consume that becomes exhausting.
It's easy to get wrapped up in it all. But Christmas is about much more than presents. At home, it's about creating meaningful memories with loved ones that will outlive many material gifts. It's also an opportunity to spread goodwill and festive cheer in other ways. Perhaps by paying for a homeless person's Christmas meal at a shelter or volunteering at a community Christmas lunch.
3. Create New Traditions
Think about past Christmases. What did you particularly enjoy and what did you need to grit your teeth for? Christmas activities, such as going for a Boxing Day walk and baking gingerbread or mince pies together, can become slow, savoured traditions that everyone looks forward to each year.
Equally, if hitting the high street in December or going carolling soon sees you turning into Scrooge, fine tune the Christmas activities and traditions you participate in to suit you.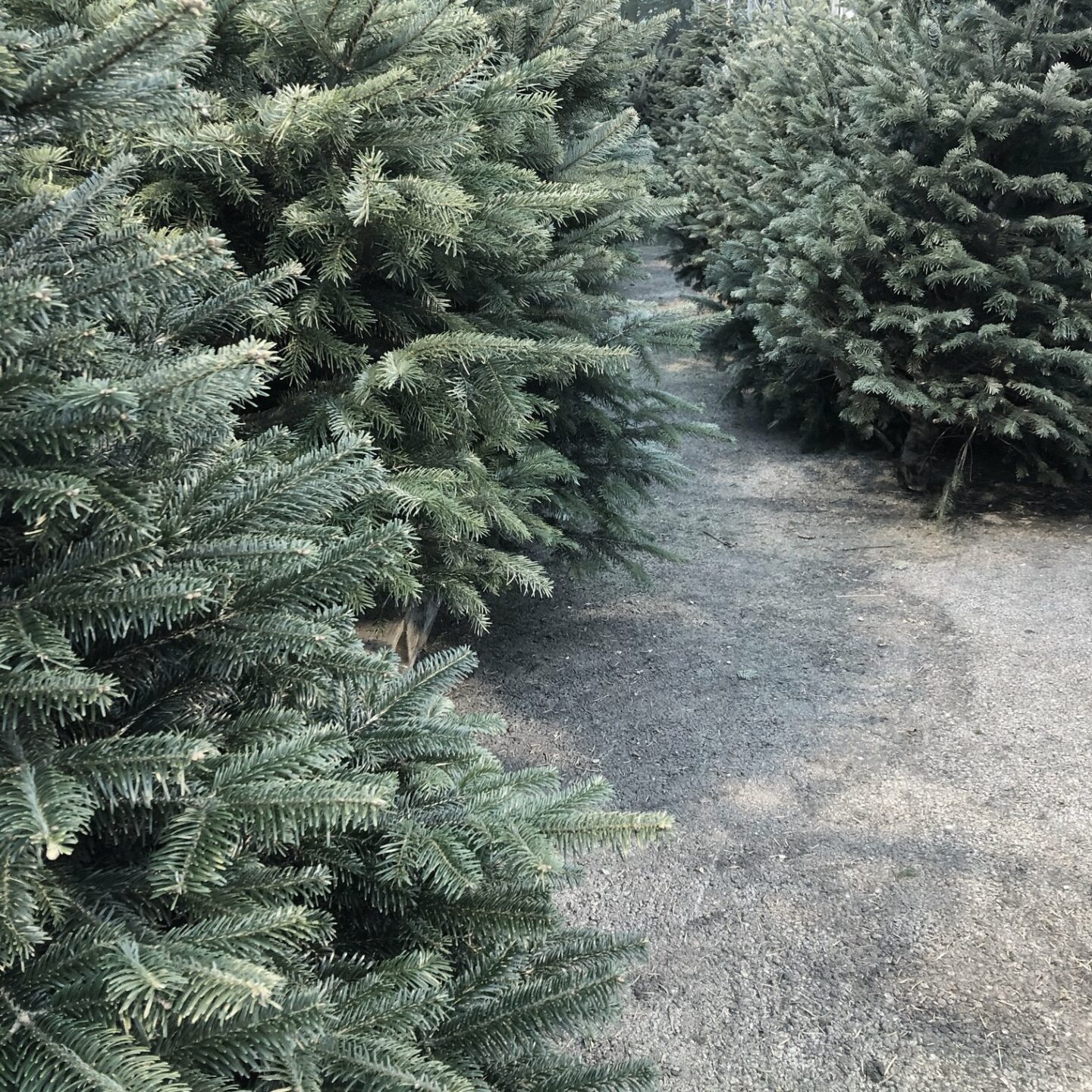 4. Say No to Perfection
Cheesy Christmas films and gloriously festive Instagram feeds create high standards for the rest of us. Unless you're part elf, achieving a perfect Christmas with zero mishaps or without investing a lot of time is pretty difficult. While many of us aspire to create a memorable festive season for our loved ones, it's important to remember that the memories often come from the time spent together, not from having the perfect Christmas dinner, tree or decorated home.
5. Enjoy a Plan-Free Day
We squeeze a lot into the first three weeks of December. Office parties, meet-ups with friends, shopping, wrapping, decorating, cooking, school plays, festive days out and many mulled wines all tend to feature. If we're too focused on our to-do list, we miss the magic of advent and winter. Slow down for a day, or at least an afternoon, to put the to-do list aside. Watch a terrible Christmas film in PJs, take a walk and admire all the wreaths and decorations, or light a few candles and have a relaxing, hygge-style evening in.
6. Get Outdoors
Don't let the cold stop you from getting some fresh air. A clear, crisp winter day can be breathtaking, especially if you go for a walk on a sunny but frosty morning. Escape into nature if you're feeling overwhelmed with the festivities and enjoy some mindful moments.
7. Be Eco-Conscious
Excessive consumption at Christmas is not only bad on the purse strings, it's also a huge strain on the environment and refuse services. A great way to slow down this Christmas is to reflect on the decorations, food and gifts you're buying and look for ways to be more sustainable. DIY alternatives can also help keep costs down.
For wrapping: Take a look at these eco-friendly Christmas wrapping ideas to curb your wrapping waste. Sticky tape and many types of embellished wrapping paper can't be recycled.
For gift-giving: There's always someone who is tricky to buy for and the shops are filled with gimmicky gifts that try to solve this dilemma. Sadly, a lot of these novelty presents probably have a short lifespan and are cheaply made. Rather than throwing away money and creating more waste with such gifts, consider:
Will the recipient use this gift?
Does the recipient want this gift?
Does the recipient need this gift?
Is this gift going to last?
Secret Santa is another good option to focus on getting one person something more meaningful, rather than trying to find something for everyone.
Arm yourself with these seven slow and simple tips to enjoy a more memorable Christmas with less festive stress.