The most wonderful time of the year, or the most stressful?
It depends on your perspective, but there's arguably a lot of pressure to put on the perfect Christmas, while squeezing in social and family commitments and finishing off work or academic projects before the new year.
It's easy to get swept up in the busyness and forget to actually enjoy the festive season while you're planning for it. And when you then inevitably start to lament that it is passing too quickly, you are no longer in the moment. You might experience something like anticipatory nostalgia, the feeling of missing something that's not over yet. It's quite a paradox, isn't it?
Add to this the relentless pressure to buy and the festive season can seem altogether tiring. For a slower, environmentally conscious and more meaningful Christmas, read our eight tips below.
How to Have a Slower, More Meaningful Christmas
1. Minimise Environmental Impact
Excessive consumption at Christmas is not only bad on the purse strings, it's also a huge strain on the environment and refuse services. A great way to slow down this Christmas is to reflect on the decorations, food and gifts you're buying and look for ways to be more sustainable. DIY alternatives can also help keep costs down.
For wrapping: Remember that sticky tape and many types of embellished wrapping paper can't be recycled. Choose simple kraft paper for an opportunity to get creative.
For gift-giving: There's always someone who is tricky to buy for and the shops are filled with gimmicky gifts that try to solve this dilemma. Sadly, a lot of these novelty presents probably have a short lifespan and are cheaply made. Rather than throwing away money and creating more waste with such gifts, consider:
Will the recipient use this gift?
Does the recipient want this gift?
Does the recipient need this gift?
Is this gift going to last?
Second-hand secret Santa: When you don't know your secret Santa recipient well, or simply left sorting it out until the last minute, it's easy to pick up a novelty gift. Instead, why not float the idea of second-hand secret Santa in your group? This means that all gifts have to be pre-loved and scored at charity shops or on platforms such as Facebook Marketplace. It does require a little extra thought, but it can also be a lot of fun – you never know what someone might find!
2. Shop Small
Small business queen Holly Tucker tirelessly campaigns for consumers to shop independent. Half of the small businesses Holly and her team surveyed admitted they were worried about making it past Christmas 2021. If we all bought a Christmas gift from an indie business this festive season, we'd reallocate £2.7 billion of our hard earned cash. From shipping delays to product and parts shortages, it's a challenging time to be in retail. For a slower Christmas, head out to your local bricks and mortar independents and show your support, or support those on Etsy or Not on the High Street. Another great way to shop small is via Trouva, which is home to dozens of shops which also have a physical store somewhere in the UK.
3. Be Present
A lot of effort goes into preparing for Christmas, yet, it often feels like the day itself is over in a flash. While no one has the superpower to slow the rate at which time passes, you can make a conscious effort to be more present during festive activities in the run up to Christmas Day and on the 25th. Ditch your phone for a while to really connect with friends and family and forget FOMO or pressure to celebrate a certain way as shown on social media. After all, slow living is about doing everything at the right speed.
4. Support Slow Food Producers
Christmas is a great time to eat seasonally and support slow food. This means looking to local producers and artisans for some of your Christmas delicacies. Not sure where to start? Swap your supermarket cheese board for something new. Local delis or farm shops will have plenty to choose from, or, try The Fine Cheese Co. or Welsh Cheese Company online.
5. Spread Goodwill
TV adverts and relentless emails create an urgency to buy and buy now, in turn unleashing a commercialism around Christmas and pressure to consume that becomes exhausting.
It's easy to get wrapped up in it all. But Christmas is about much more than presents. At home, it's about creating meaningful memories with loved ones that will outlive many material gifts. It's also an opportunity to spread goodwill and festive cheer in other ways. Perhaps by paying for a homeless person's Christmas meal at a shelter.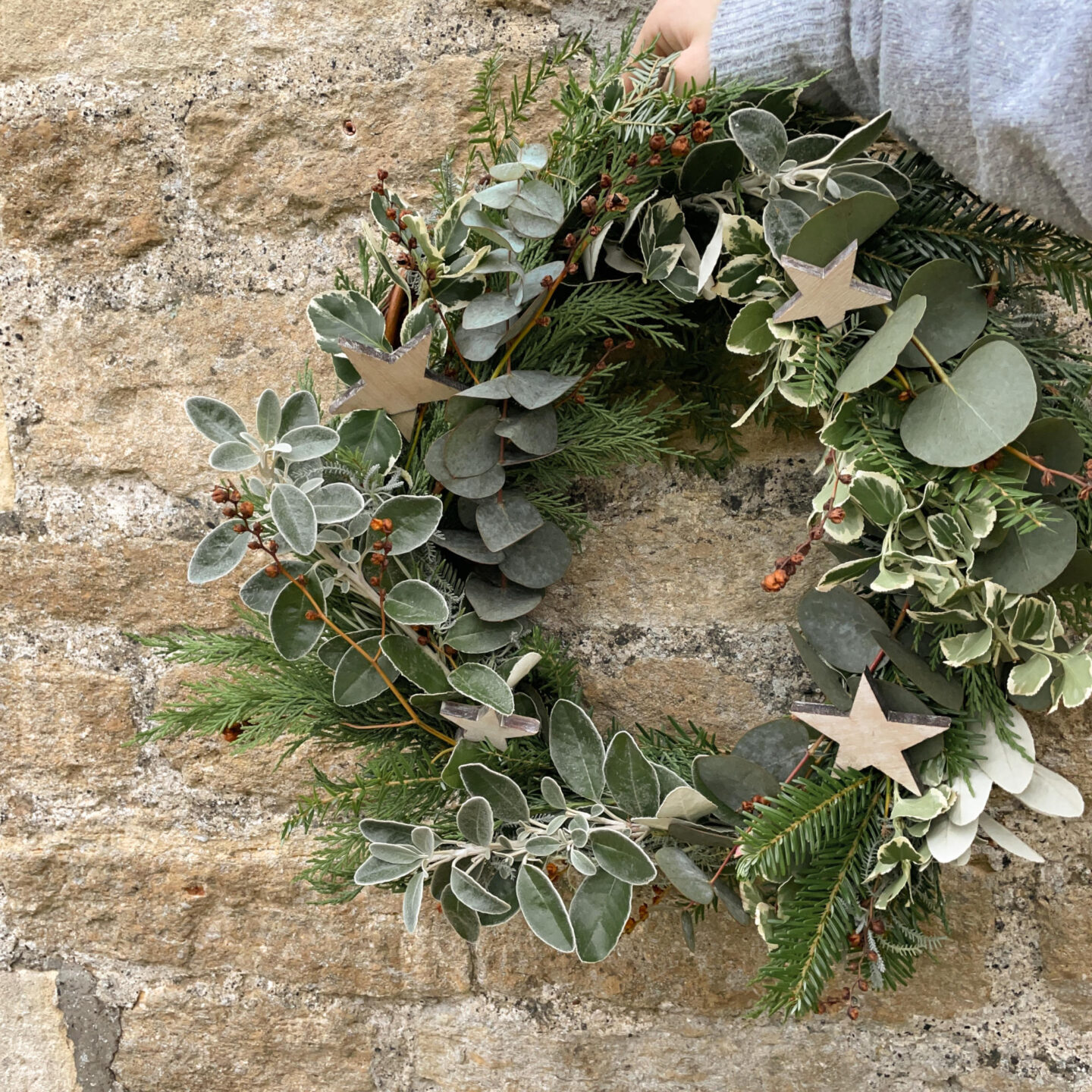 6. Create New, Slow Traditions
Think about past Christmases. What did you particularly enjoy and what did you need to grit your teeth for? Christmas activities, such as going for a Boxing Day walk and baking gingerbread or mince pies together, can become slow, savoured traditions that everyone looks forward to each year.
Equally, if hitting the high street in December or going carolling soon sees you turning into Scrooge, fine tune the Christmas activities and traditions you participate in to suit you.
7. Enjoy a Slow Festive Day
We squeeze a lot into the first three weeks of December. Office parties, meet-ups with friends, shopping, wrapping, decorating, cooking, school plays and festive days out are just the beginning. If we're too focused on our to-do list, we miss the magic of advent and winter. Slow down for a day, or at least an afternoon, to put the to-do list aside. Watch a terrible Christmas film in PJs, take a walk and admire all the wreaths and decorations, or light a few candles and have a relaxing, hygge-style evening in.
8. Get Outdoors
And finally, don't let the cold stop you from getting some fresh air. A clear, crisp winter day can be breathtaking. Escape into nature if you're feeling overwhelmed with the festivities and enjoy some mindful moments. You could even forage some fresh foliage for your Christmas table, or for a handmade wreath.
Arm yourself with these eight slow and simple tips to enjoy a more memorable Christmas with less festive stress.