Ingrid Opstad is the founder of popular lifestyle and interiors blog That Scandinavian Feeling. Originally from Norway, she shares inspiration for living a Scandinavian lifestyle outside of the Nordic countries.
In the following interview, Ingrid tells us what hygge really means, explains her own understanding of slow living and shares other intriguing Norwegian words. This is a valuable insight into why the Scandinavian countries continue to be rated among the happiest in the world.
---
That Scandinavian Feeling is a great name for a blog and clearly emotive for you. How would you describe that feeling?
"Thank you, the name came to me after moving to Italy when I started focusing on my heritage and wanted an outlet where I could share more. As I am a Norwegian living abroad and trying to find a Scandinavian feeling from my surroundings, I created the blog that Scandinavian feeling with the intention for it to represent the feeling of cosiness and calm with a Nordic simplistic and minimalistic style. The blog is a place where I share my knowledge and love for Scandinavia; it touches upon everything from interiors, design, lifestyle and hygge.
That Scandinavian feeling is a feeling that is very dear to me. It is a lot of things but at the same time also hard to explain, and I guess that's why it is so fascinating and deep in my heart. It is not about location or origin but simply a mix of cosiness and calm. It is a warm atmosphere that invites you in and makes you feel welcome, but at the same time a cool freshness that hits you like a winter breeze. It is wrapping yourself up in a nice comfy blanket with a hot drink and a cinnamon bun. It is simplicity and minimalism, focusing on the little things in life. It is wooden houses, reindeers, knitted jumpers, fjords and mountains, hygge… all the things that remind me of Scandinavia and help me feel close to my home even though I am far away."
---
Hygge has been huge in the UK over the past few years, but it's arguably become slightly commercialised over here. If we take it back to its roots, what does it really mean?
"The concept of hygge is a way of life in Scandinavia that focuses on cosiness, comfort, warmth and togetherness. It is about enjoying those little moments that make us happy and relaxed, either on our own or with people we love. Hygge is without a doubt one of the reasons the Scandinavian countries consistently top the polls as the happiest people on earth each year."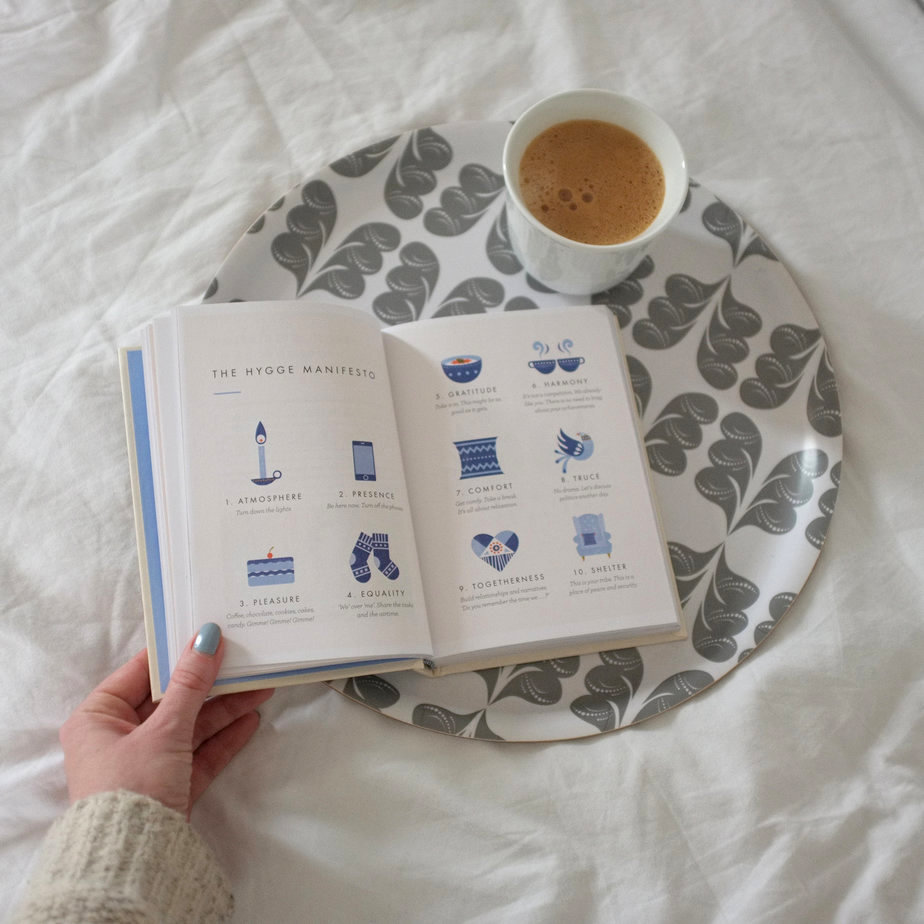 Does Norway have its own equivalent for hygge or Sweden's lagom?
"What many people might not know is that hygge actually also is a Norwegian word, and we use it the same as the Danish do, just not as much. But for us Norwegians, I think the word koselig would be our own equivalent. It describes the warm feeling you get from simple pleasures in life. It can be meeting up with a good friend, cosying up under a blanket on a cold winter day with a book, a smile… Basically anything you enjoy can be referred to as koselig. We also say that if a space has a cosy atmosphere, it is koselig."
---
What would be your tips for embracing that Scandinavian feeling, wherever we live?
"First of all, making sure I create a cosy atmosphere in my own home is key for me to embracing that Scandinavian feeling no matter where I am. I've been focusing on adding little personal elements to my house to make it more homely, little details like photos and decorative items reminding me of where I'm from. I enjoy creating my own little Scandinavian nest here in Italy; when I'm in my apartment it makes me feel like I am back home in Norway, but when I step outside I am yet again in Italy.
Another way to find that Scandinavian feeling is to discover places you feel welcomed, for me that means cafés where I can escape and relax. One of those places is the Hygge Café in Milano, it reminds me of a café you would find in Scandinavian countries with the Nordic sense of tranquil. In London I used to visit places like the Nordic Bakery or Scandinavian Kitchen regularly for cinnamon buns and hygge. Now, on my blog I regularly post about cafés or restaurants I discover with a Scandinavian feeling to help people find a place as it is always something I am on the hunt for myself when visiting new cities or countries.

Another part of that Scandinavian feeling is being close to nature, as this is a biggie for us. Friluftsliv is a Norwegian word describing the Nordic philosophy of outdoor life and encouraging you to enjoy nature, appreciate the outdoors and be active. A direct translation to English would be 'fresh-air life'. When I go hiking in the mountains near the Alps or visit one of the many lakes here in Italy it reminds me of Scandinavia and gives me that feeling.
For me, a balance of hygge and slow living together with an active friluftsliv enjoying nature is key to a happy and healthy life and to embracing that Scandinavian feeling."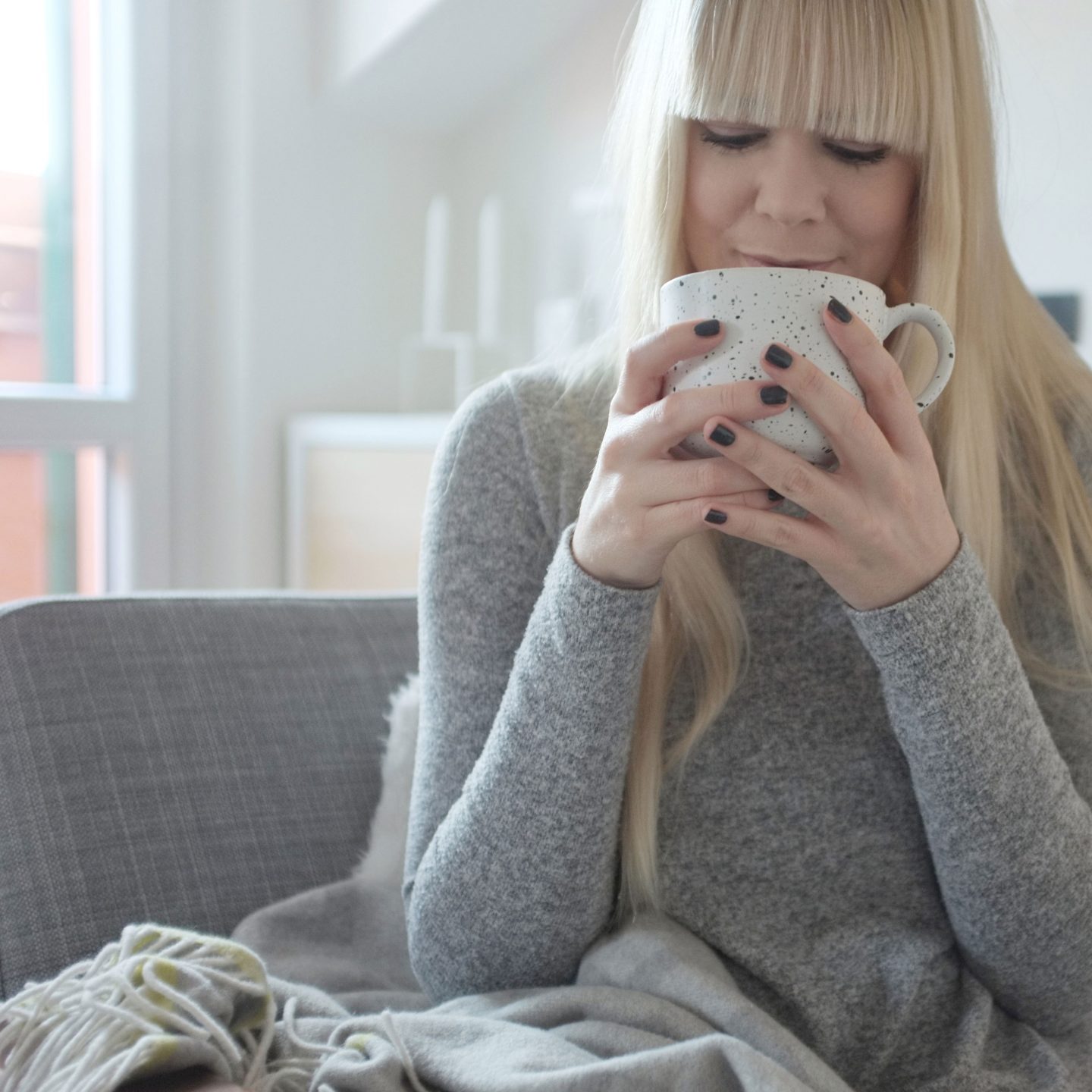 Where's your favourite place to shop for Scandi design?
"I am quite conscious about spending money and owning less, so I guess I browse stores more than I actually purchase items. There are a lot of great online stores I check out regularly, like for instance Finnish Design Shop, Utility Design, Cloudberry Living etc.
In London, Skandium is my favourite place to go. Last time I visited London I stopped by the Marylebone High Street store and wanted to buy everything but my suitcase was just too small… In Milano, near where I live, I tend to visit either Design Republic or the department store La Rinascente which both have an excellent selection of Nordic brands. I do also go to IKEA probably once a week, so most of my furnitures is from there since it is so affordable.

But the best places for me are always when I go back home to Norway and can visit all my favourite stores which all have great selections of Scandinavian design. So I highly recommend taking a trip to any of the Scandinavian countries."
---
Do you have any morning or bedtime rituals that you follow everyday?
"I love a slow start to the day, so my morning ritual usually starts with a cuddle in bed with my dog Bowie (who is a big hygge lover), before we both get outside for some fresh air. After a walk and a long breakfast I feel refreshed and ready to tackle the day.
Both me and my boyfriend are night owls so we love staying up way too late. I have been trying to go to bed earlier lately to see if it will help me sleep better, while also making sure I drink plenty of water and wash my face before bed. I try to read and have downloaded the app Headspace (after your recommendation) which I am planning to start using as my new bedtime ritual."
---
What does slow living mean to you?
"Slow living to me is about taking time in your daily life to focus on your own well-being and happiness. It is a different way to face the day and appreciate everything that surrounds us. The importance of taking our time, to chat, to spend time with people who make us feel good, all without rushing. It is closely linked to hygge I would say. Sometimes our everyday life can feel so busy, but I believe taking a slower approach and focusing on the small joys is essential.
When I lived in London and worked in a busy office I used to feel quite stressed. When it comes to slow living I have learned a lot from the Italians, they can be quite relaxed and easy going on many aspects of life which is something I discovered while living here. When it comes to food for instance, Italians always sit at the dinner table and slow down for as long as possible. Something I am now happily adopting in my everyday life."
---
Do you have a favourite quote or motto that inspires you?
"My favourite sentence that always stays in my head is "remember to enjoy the little things" – simple but so true. It relates both to hygge and that Scandinavian feeling, a reminder to make sure we focus on those little everyday things that might otherwise be forgotten. For me, the little things like stroking my dog, taking five minutes to enjoy a coffee or going for a walk are the things that makes me feel happy and inspired."
---
Thank you to Ingrid for sharing so much insight on the way she lives and how we can each embrace that Scandinavian feeling in London and beyond. What she herself has learnt about slow living since moving to Italy shows us that we have something to gain from the traditions of each and every culture around the world.
You can follow That Scandinavian Feeling on Instagram, Facebook and Twitter for more Scandi insights and images like those she shared for this post.
---
More Scandinavian lifestyle inspiration: