Autumn evokes memories of kicking through crunchy leaves, putting away summer clothes for their woolly counterparts and carving pumpkins. Autumn and winter are the seasons when it comes to hygge, the Danish word for being content and cosy. The Danes, however, would say that this untranslatable word means so much more, underpinning an entire cultural attitude to getting through long, dark winters.
Slow living encourages us to slow down and notice the change of the seasons and the small changes within each of them. If you're thinking of ways to make the most of autumn and enjoy this beautiful season, we've shared some slow living-inspired ideas below.
Embrace Seasonal Eating
Late summer and October sees an abundance of colourful produce being picked ready for seasonal recipes. Think apples, marrows, blackberries, sloes, squashes, pumpkins and wild mushrooms. Early autumn is great time for seasonal eating and embracing slow food. Keen cooks will see light salads and barbecues start to make way for hearty, warming soups, pies and crumbles.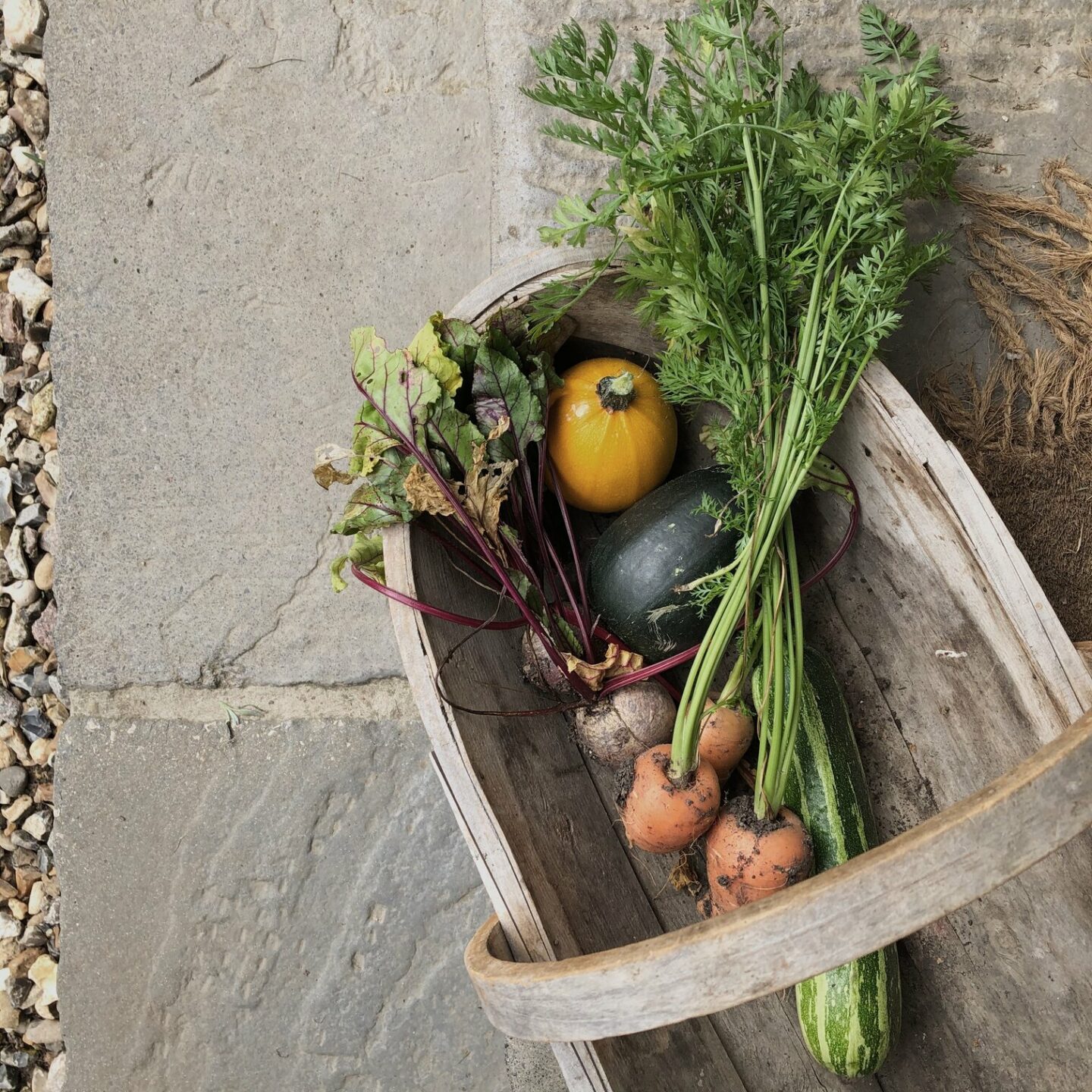 Get inspired by our Slow Scrapbook dedicated to gathering sloes for sloe gin.
Make an Autumn Wreath
Learn how to dry flowers, collect leaves, pine cones, twigs and seed heads and you'll soon have what you need to make an autumnal wreath for your home. Whether you'll be proud to display it on your front door or not, you'll still reap the benefits of switching off and being creative.
Plus, if you're celebrating at home this autumn, switching to natural decorations is a brilliant way to enjoy a more sustainable Halloween with no single-use plastics in sight. If you're not sure where to start, read our guide on how to make a dried flower wreath.
Spend a Cosy Staycation off the Beaten Track
Autumn evokes picturesque scenes of cabins in the woods and bracing walks bundled up in knits and scarves. Why not embrace the tiny house trend and visit a shepherd's hut or cosy treehouse?
If you do choose to go on a staycation, make sure you're up to date with the national and local guidelines around coronavirus. Opting for a trip off the beaten track is a great opportunity for a digital detox – it can be easy to feel overwhelmed by the constant deluge of negative news in past months. Practically, it also means social distancing can usually be followed more easily.
Plant Spring Bulbs
Slow gardening means enjoying all seasons in the garden and to see your plot as a wonderfully wild work in progress. Bulbs, which take months to appear, are an ideal ode to slow gardening. During autumn you have the opportunity to plant something to look forward to in the spring. The cheerful colours of tulips, daffodils and other spring flowers will be worth the wait after the dark winter months.
Admire the Colours
Crunching through leaves and admiring the colours of the falling canopy are some of the best bits of autumn. Make time for getting outdoors to enjoy these fleeting moments – you could even pack a picnic or thermos of tea for your walk. You don't need to be in the country to enjoy autumn, either. Find out where to see some of the best autumn colours in London.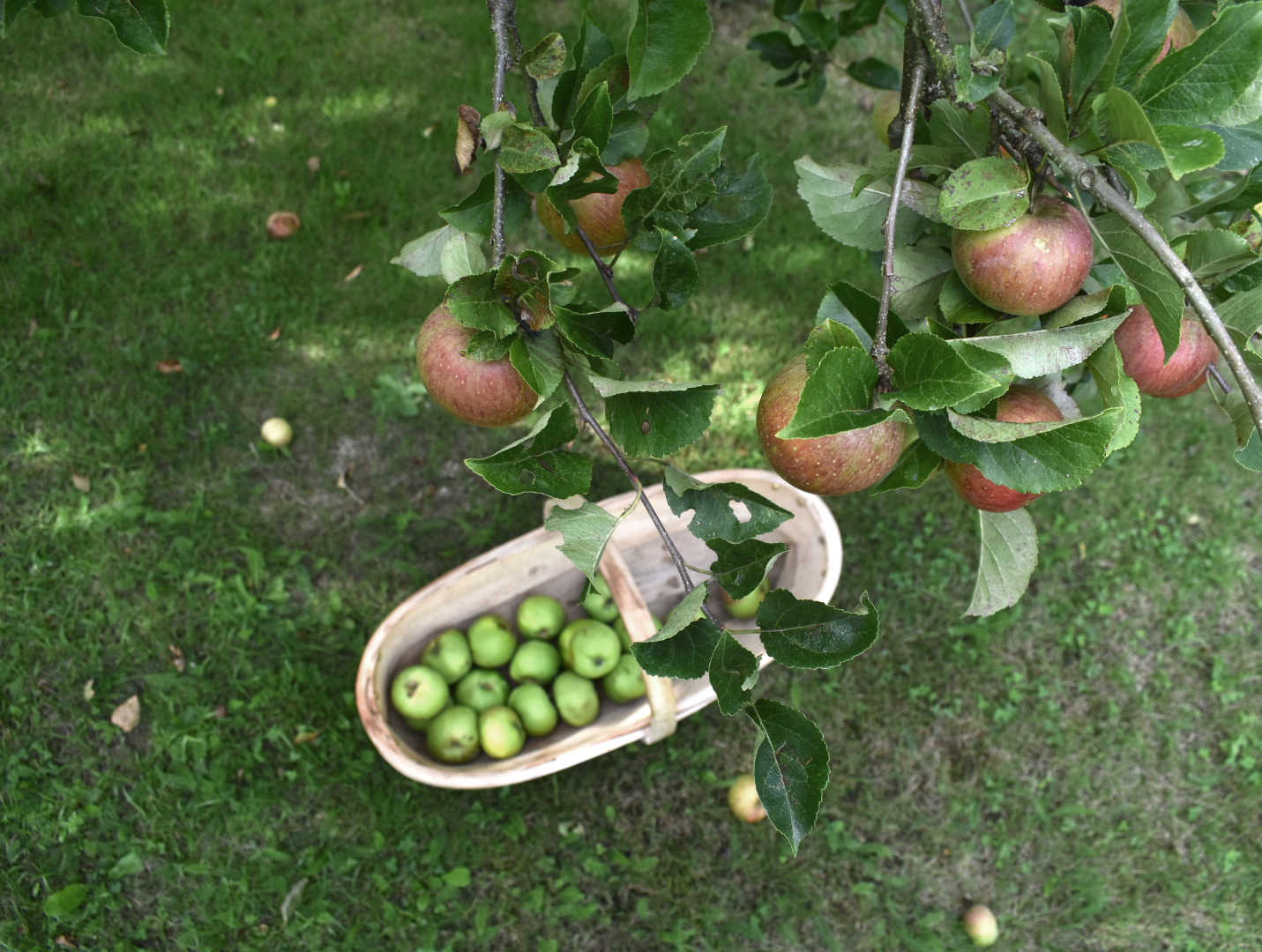 Practise Mindful Baking
When it's hot outside, baking a decadent cake may not be your first activity of choice. Though when the temperature starts to drop, filling your home with the sweet scent of something cinnamon-infused is hard to beat. Baking is also mindful and slow in its nature, especially if you're working with dough and waiting for it to prove and rise. Autumn evokes warm cups of tea or coffee accompanied by sticky cinnamon buns or dense apple cake – the perfect opportunity for a Swedish-inspired fika break.
Spend Evenings by Candlelight
Candles are the perfect antidote to feeling down when the nights start to draw in. After all, what's more hygge than candles? Take a bath, read, or dine by candlelight and enjoy the soft glow of the flickering flame. Or, opt for fairy lights for a similar, but less flammable, effect. Just remember to opt for toxic-free candles, avoiding paraffin wax based products for a more sustainable choice.
For more seasonal inspiration, read our guide to autumn scents and how to bring the comforting smells of the season into your home.