Autumn evokes images of mossy, damp woodland walks, wrapped up in scarves, smoky open fires and the smell of spiced apples. It's a season to savour, both for the eyes, and the nose. Scent is a powerful way to evoke long forgotten memories and perhaps, make new ones. The best autumn colours can be fleeting, so we encourage you to make the most of this beautiful season and all the smells that come with it.
In this guide to autumn scents, we share the fragrances to help you embrace the season and ways to bring them into your home.
What Does Autumn Smell Like?
Autumn smells like damp earth and decaying leaves, mixed with seasonal ingredients, such as apples, pumpkins and figs. The best autumn scents are comforting and grounding, rather than being too overpowering as some festive Christmas smells can be. The scents of autumn are those of regeneration, as nature beds in for a long winter's nap, and the anticipation of spring and new growth after.
Bring the Outdoors In with Earthy, Woody Fragrances
Fallen leaves – The woodland floor is covered in fallen leaves, mushrooms, conkers and more. As the leaves start to decay, a sweet smell is released.
Petrichor – The smell of the earth after it rains.
Firewood – Autumn is the season that we start to use our fireplaces again, and it's also when we celebrate Bonfire Night.
Autumn candle scents that capture the smell of the earth and outdoors may include amber, patchouli, and tobacco, among others.
Evoke a Feeling of Comfort with Warm, Spicy Scents
Seasonal fruit and vegetables – Apples, blackberries, figs, pumpkins and pomegranates.
Spices – Cinnamon, cloves, star anis.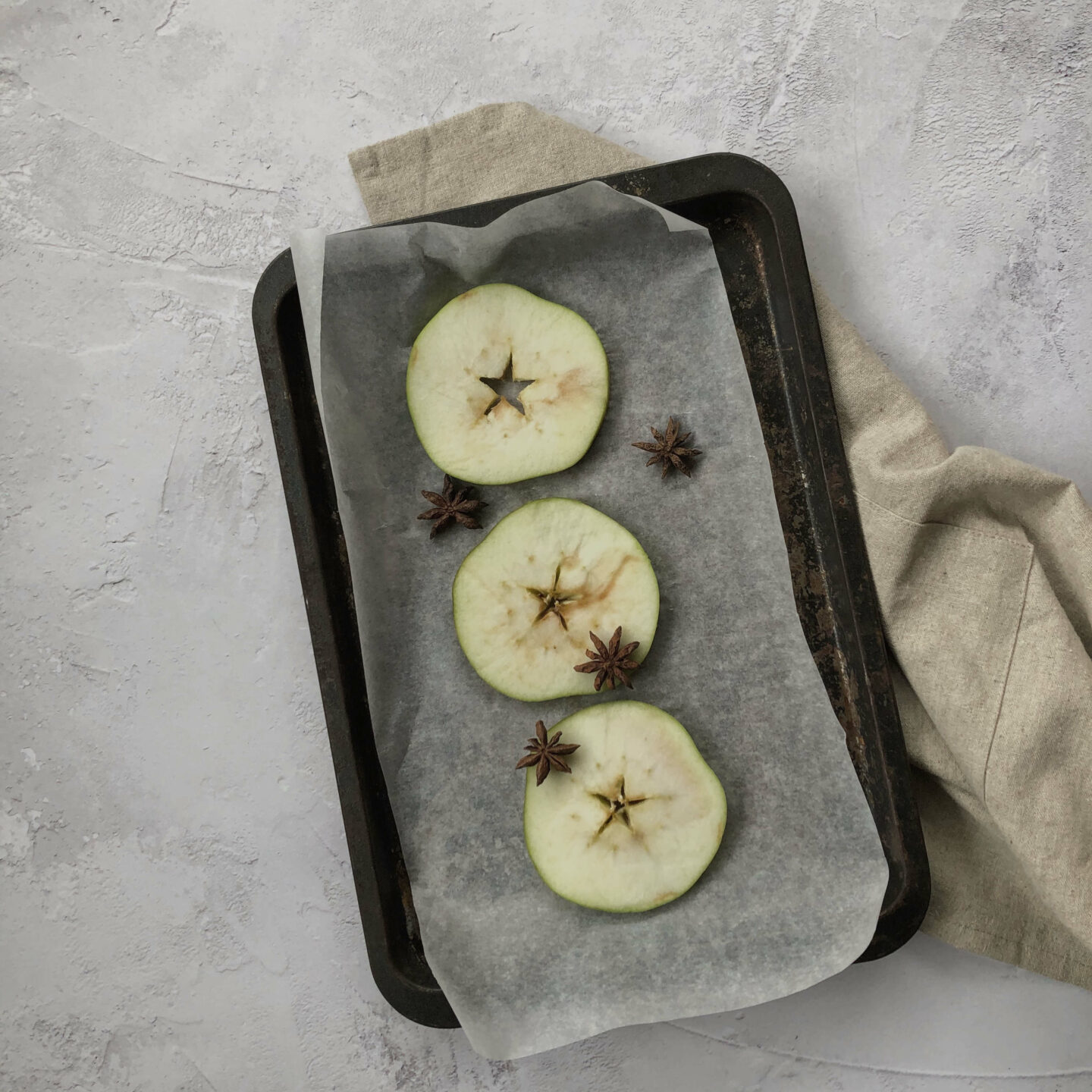 How to Bring the Smell of Autumn into Your Home
Bake
Pumpkin, cinnamon, apple and pecan are all rich, autumnal ingredients to bake into pies and cakes. Whether it's an apple crumble, a pumpkin pie or a maple and caramelised pecan cake, baking releases the most delicious aromas into your home. If it's cold or wet outside, there's little better than tucking into something indulgent and comforting, accompanied by a good cup of tea.
Read more about the art of mindful baking.
Create an Autumnal Simmer Pot
A simmer pot, as the name suggests, fills the room with lovely scents and is great for long cosy weekends at home. It's essentially potpourri that you gently warm with water on the hob. Fill a saucepan with water and ingredients such as orange, cinnamon sticks, apple and cloves and bring to the boil. Then turn down the heat and let simmer. Keep an eye on the pan, as you may need to keep adding water to ensure it doesn't dry out.
Use up apple peel and other cooking or baking remnants and be mindful of energy use – a couple of hours on the hob should do the trick to fill the kitchen with aromas.
Make Hot Mulled Apple Juice or Cider
If you walk at this time of year, you might come across fallen crab apples, or have your own cooking or eating apples in the garden. If left to ferment, they produce a heady cider-like smell. For something sweeter, infuse and heat apple juice or cider with warming cinnamon and orange.
Candles and Diffusers
Of course, the quickest and easiest way to bring the smells of autumn into your home is to light a candle or to diffuse the scents. While many of those readily available smell divine, we would encourage you to take your time when it comes to choosing where to buy your candles from.
In 2019, the UK government's Clean Air Strategy highlighted how candles and other household items can be a source of non-methane volatile organic compounds (NMVOCs). This means they cause indoor pollution which can be damaging to health and the environment. Candles are traditionally made with paraffin wax (sometimes called mineral wax), a by-product of crude oil. And some fragrances contain phthalates which are said to be linked to various health concerns. Add excessive packaging to the equation and candles start to become less comforting, and more environmentally concerning. However, many makers, especially independents, are moving towards more sustainable solutions, often opting for soy or vegetable wax, rather than paraffin.
Decorate with Nature
Head outdoors and the floor is abundant with leaves, pinecones, conkers, acorns and fallen nuts. Gathering the more fragrant of these for an indoor display or wreath, especially pinecones, can also help bring the smell of autumn into your home. A few drops of cinnamon can help amplify a bowl of dried pinecones.
For more seasonal inspiration, read our hygge ideas for autumn and our Slow Scrapbooks on autumnal woodland walks and gathering sloes to make sloe gin.