Over the past year we've explored 12 themes that encourage slow living and improve wellbeing in everyday life. Collectively, these themes are A Year of Living Slower, a concept born out of frustration with the traditional concept of New Year's resolutions. You know the ones – those that are so lofty and ambitious (and lacking clear measurement) that we set ourselves up for failure from the get go. Instead, A Year of Living Slower aimed to explore smaller, more realistic lifestyle changes to help us live better, rather than faster in an era of constant digital communication and a seemingly ever-increasing pace of life.
A Year of Living Slower: The Recap
Relive the challenge and delve into some of the past themes below:
January: Slow Living & Sleep explores the importance of sleep for our wellbeing and the impact of consistent bedtime rituals.
February: Slow Sundays embraces the idea of planning slower Sundays to fully recharge.
March: Slow Food explores the mindful aspect of cooking and gets back to the roots of the slow food movement.
April: Slow Living & Getting Outdoors discusses the importance of nature for our wellbeing.
May: Slow Travel explores how to be fully present when away to enjoy more meaningful travel experiences and the concept of 'slow looking'.
June: Slow Tech delves into our relationship with technology and how our digital culture creates the perceived need to be reachable at all times.
July: Slow Living & Seeing Things Differently highlights the potential impact of making small changes to your daily lifestyle.
August: Slow Summer Evenings explores making the most of the longer summer nights.
September: Slow City focuses on ways to slow down the pace of city life and explores London's quiet spots.
October: Slow & Sustainable looks at the link between slow living and sustainability and changes we can make to be more environmentally conscious.
November: Slow Living & Self-Care starts to combine learnings from previous months to put the spotlight on general self-care.
December: Slow Christmas shares ideas around how to enjoy a slower, more meaningful Christmas.
---
A Year of Living Slower: The Review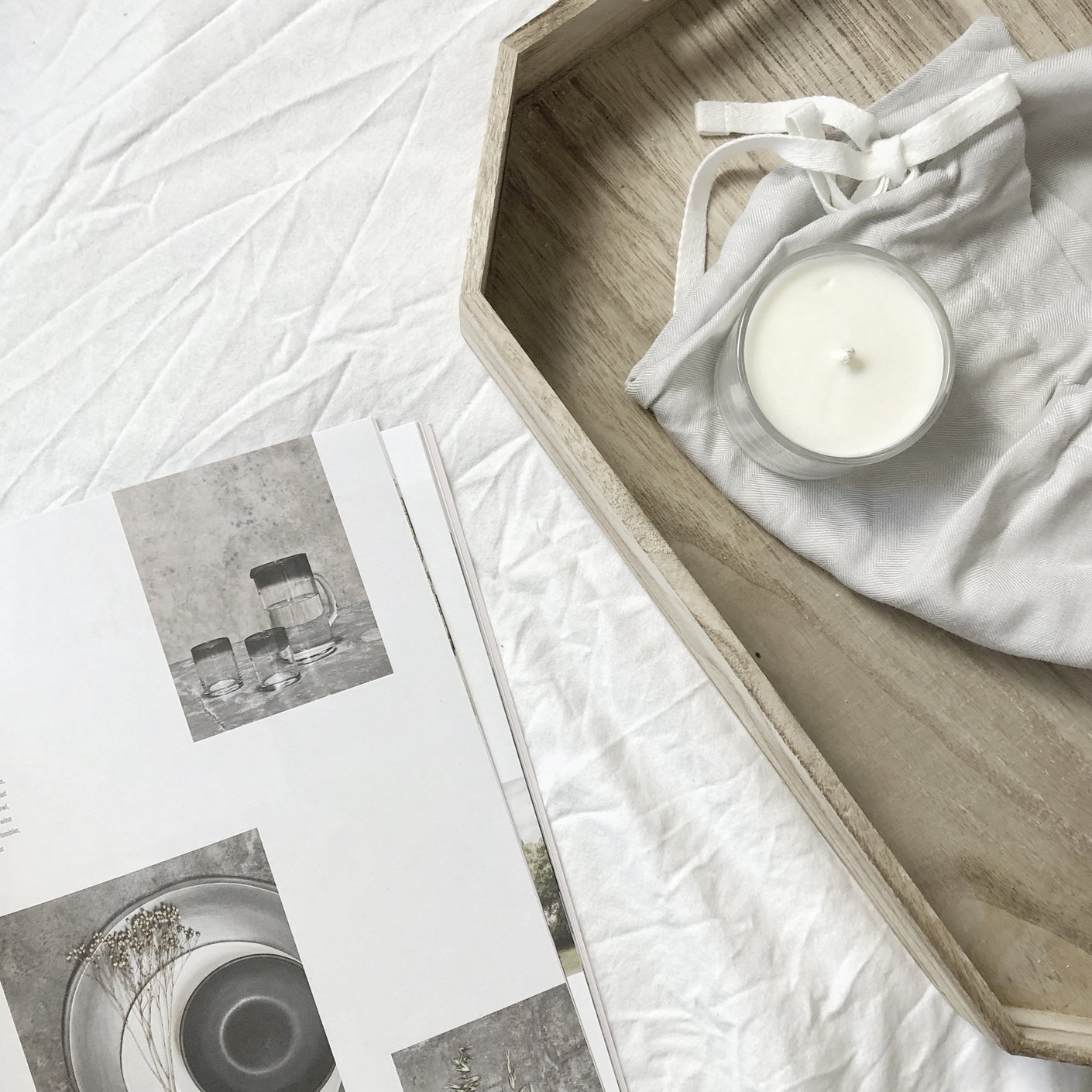 What have you learned from the past twelve months?
What's worth sticking to and what was more difficult to achieve?
Slow Living LDN. founder, Beth, says, "Two of the biggest learnings from A Year of Living Slower have been the positive impact of making small changes and the importance of consistency when trying to create new habits. Some new habits have been easier to implement, but others really do take dedication – meditating every day is a work in progress, for example."
What have you integrated into your daily life and what are you still working on?
"Charging my phone outside of my bedroom has been a fantastic change. There's less temptation to scroll through social media in bed and checking notifications isn't the number one priority on waking up. Getting up an hour earlier than I really need to during the week has become an integral part of my morning routine. This time works well for meditating, writing, working out etc.
"Having said that, it's hard to achieve and easy to waste if you're tired – January's theme of sleep absolutely underpins all of these positive changes. It's not possible to burn the candle at both ends (not for long, anyway!) Therefore, making bedtime more precious has also been an important learning and something I'm still working on to ensure that extra hour in the morning is well used.
"Making changes towards living more sustainably has also marked the past year, as it appears to have for many others, too. Slowing down enough to switch off autopilot is at the heart of our definition of slow living and I've found it also key to making more considered decisions to better my own eco footprint. I'd encourage you to revisit our articles on fast fashion and the brilliant chat with Someday Slower on minimalism and creating a capsule wardrobe – it was really insightful."
What happens now?
"The idea of the challenge is to explore different slow living-inspired themes that encourage small, positive lifestyle changes. Yet, not every idea will work for everyone. If you're considering what changes to hold on to, think about how they fit in with your intentions and goals. For example, if you intend to prioritise and improve your sleep quality, explore the ideas within January's theme of better sleep and create goals accordingly. For example, set the goal of introducing a bedtime ritual at a set time each night or stop using screens an hour before bed. For a chance of success, ensure goals are measurable and achievable – trying to implement a whole host of changes at once is probably not a recipe for success!"
We'd love to hear your learnings from A Year of Living Slower. How did you get on? Share your ideas using #AYearOfLivingSlower on social media.